Smartphones have become the need of the day. Hardly anyone can live without them for most of the right reasons. They have eased and widened the opportunities for accessing several things remotely like ordering food, getting information online, doing business, contacting anyone around the world and much more. Smartphones come in handy to help with a lot of activities in life. To do so, there are a lot of smartphone brands in Pakistan with a wide range of features.
Smartphone Brands in Pakistan
Everyone has several requirements for choosing among the best smartphone brands in Pakistan. There is a wide range of options in the market to choose from. The range includes the most expensive ones in the world to the least expensive ones. Some have very high-end features while others come economically with lesser yet useful features. Some are popular while others are less popular. Every smartphone brand has its own speciality. Therefore, customers always look for the features like camera specifications, memory, processor, pricing, resolution, battery life, design and demand in the market. So, take a look at some of the best smartphone brands in Pakistan.
Apple
Apple comes at the top of the most popular smartphone brands in the world. It has made an eminent worth all around the world for providing the latest technology in smartphones each year. Apple's iPhones are pretty famous in Pakistan. The company sells around 200 million units each year.
These smartphones have a unique brand image to other brands in Pakistan. The IOS in iPhones make them stand out among other Android brands in Pakistan. People in Pakistan love Apple smartphones for their cameras, sleek and attractive design, and smooth processors.
iPhone falls into the category of some of the most expensive phones in the world. Even then, there is a wide customer base in the world for being a status symbol. But, they also never fail to offer the best specifications that maintain brand loyalty from the customers. iPhones are very pricey so they are only affordable to the elites. However, people in Pakistan also compromise by buying outdated models at lesser prices.
Samsung
Samsung is one of the most competitive smartphone brands in Pakistan. It knows how to maintain sales in diverse ways. Samsung launched its first-ever Android smartphone in 2009. Since then, it has continued to grow all over the world.
The brand comes into the list of the most-demanded phones in Pakistan. Samsung is famous for having a wide range of models for its customers. It has several lineups of smartphones for different customers that vary according to specifications and prices. Samsung's Galaxy and Note series remain on top and come with a high price.
However, the company has launched other series as well. Samsung's A series is quite popular in Pakistan nowadays. The brand launches different models all around the year at different price ranges.
With Samsung, you get a wide choice of Smartphones all around the year ranging from expensive to affordable options. Other than price, you can also choose among the series according to your specification requirements.
Huawei
Huawei is a Chinese mobile manufacturing company which established in 1987. For me, it is among the underrated smartphone manufacturers in the world. The company has the potential to give tough competition to famous brands like Apple and Samsung.
Like Samsung, Huawei also offers multiple series of smartphones in different price ranges. There are P, Y, and Mate series in the market. They differ according to the price ranges as well as features. You can purchase a good Huawei smartphone at the least price of PKR 30,000. Whereas the price keeps going up according to the model you want to buy.
Oppo
Oppo smartphones came out as one of the best camera phones in Pakistan. But, with the passage of time, the company has developed other features and made Oppo smartphones competitive with all other brands.
Oppo has different series in the market like A-series, F-series, Find X series and Reno series. All of these are selfie-expert but come with fast processors, long battery life, and sleek designs.
Vivo
Vivo company became famous in the Pakistani market for quite a few years but the demand rose unexpectedly. It became one of the prior choices of middle-class people in Pakistan. It is a brand that offers a lot for less price. There are currently three main series in the market: The X series, the Y series, and the V series. Vivo offers multiple models in different price ranges for people of all ranges.
Realme Mobile
Realme is a new smartphone brand in Pakistan. It is a Shenzhen-based Chinese company that is becoming top-selling in Pakistan. It is getting popular because of its cost-effectiveness. Customers can get some quality features like a fast processor, efficient camera, soft sound system, and extensive memory for less price.
Xiaomi
Xiaomi is a Chinese smartphone manufacturer that was established in 2010. It is giving competition to some dominant smartphone brands in Pakistan like Samsung, Huawei, Oppo, Vivo, etc. Xiaomi has smartphone models in all price ranges.
Along with smartphones, Xiaomi has many other devices like tablets, smartwatches, earphones, and much more. There are various series by Xiaomi like Mi Series, Mi Note Series, Mi Max Series, Mi Mix series, and Red Series.
Infinix
Infinix is one of the China-based smartphone brands in Pakistan. It carries on its production in Pakistan, China, Indonesia, Korea, India, and France. The company was founded in 2013 and within less time, it has secured a significant part of the smartphone market.
Infinix has several series of smartphones to offer for the customers like Infinix Hot, Infinix Smart, Infinix Smart, Infinix Zero, and Infinix S series. It is among the most affordable smartphones in Pakistan that offer quality features to customers.
Tecno Mobile
Tecno Mobile provides more features at less price. It is a Hong-Kong based smartphone manufacturer. This company was established in 2006. Currently, it is operating as one of the high-demanded mobile phone brands in Pakistan because of its affordability. The Tecno Camon series is the top-tier series offered by the company.
Nokia
Nokia is the oldest mobile phone brand in the world. It is known for its durability and long-lasting battery life. The company was established in 1865 that has evolved to make smartphones as well. Nokia is specialized in both smartphones and feature phones. Some of the famous models of Nokia are the 3310, 105, 230, Nokia 6, 7, 8, and more.
Sony
Sony comes in the category of the oldest smartphone companies in the world. It was founded in 2001 in Japan. It is not only specialized in making smartphones but holds a pivotal part of markets for electronics, gaming accessories and consoles, and entertainment products. Sony Xperia range is the most popular series of Sony smartphones.
Google Pixel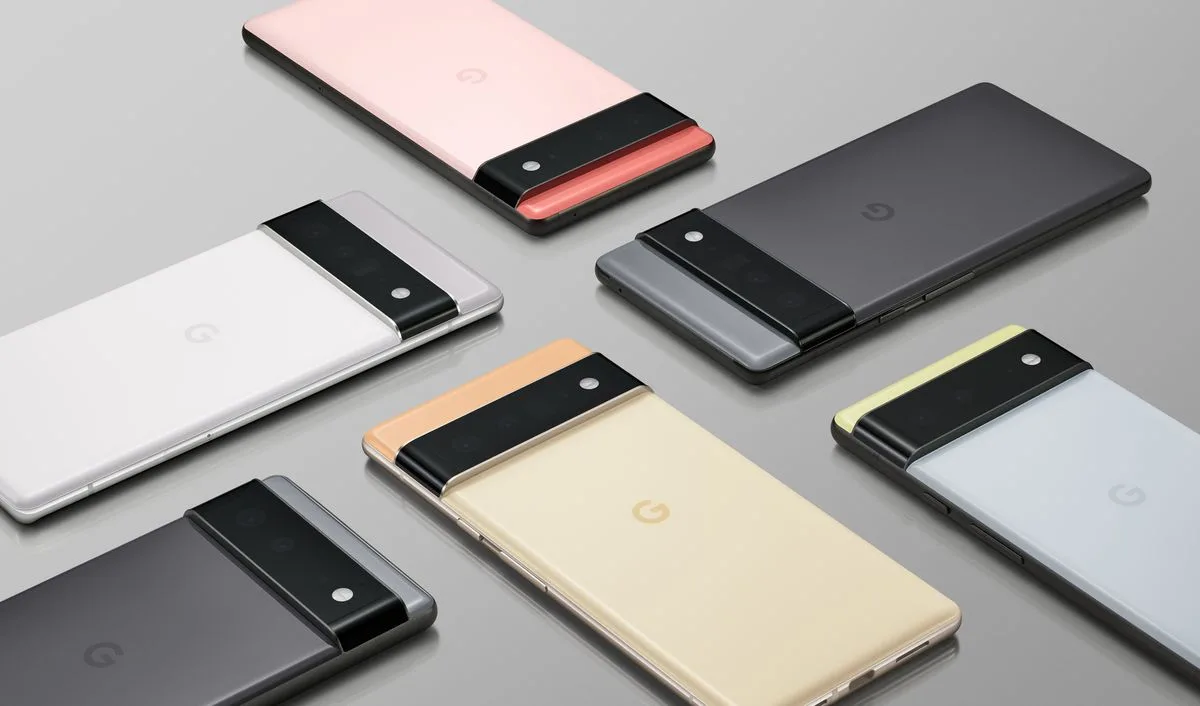 Google Pixel has recently stepped into the smartphone market and competes with high-end phones in the world like Apple, Samsung, and Huawei. This smartphone offers efficient performance, a high-quality camera, a Fast processor, longer battery life, and a lot more. Its smartphones offer the latest technology to the users that are worth paying for.
One Plus
One Plus is a Chinese manufacturer with its headquarters in Shenzhen, Guangdong. It promises to bring the best technology to customers all around the world. One Plus has two flagship series; One Plus and One Plus Nord. Both of them are premium in their features including a durable and attractive body, efficient and powerful processor, high-quality camera, and much more. Along with smartphones, On ePlus also offers audio devices like earbuds for standard sound quality.
LG
LG provides state-of-the-art, basic cell phones, and something in between as well. Therefore, LG has something for everyone. LG offers the best features to meet everyone's needs. some of the exclusive features in LG smartphones are dual screen features, 5G connectivity, Slim and sleek designs, brilliant display, fast processors, and budget-friendly smartphones.
HTC
HTC is a Taiwanese mobile manufacturer that was founded in 1997. It originally started producing digital notebooks and laptop computers. In 1998, HTC made its first Hand-held device. HTC started making Windows phones but switched to Android phones afterwards. HTC also has a market base in Pakistan due to being affordable.
End Note
These are the most popular smartphone brands in Pakistan. All of these offer some high-end and low-end phone sets for the needs of everyone. They are also easily available in the markets.