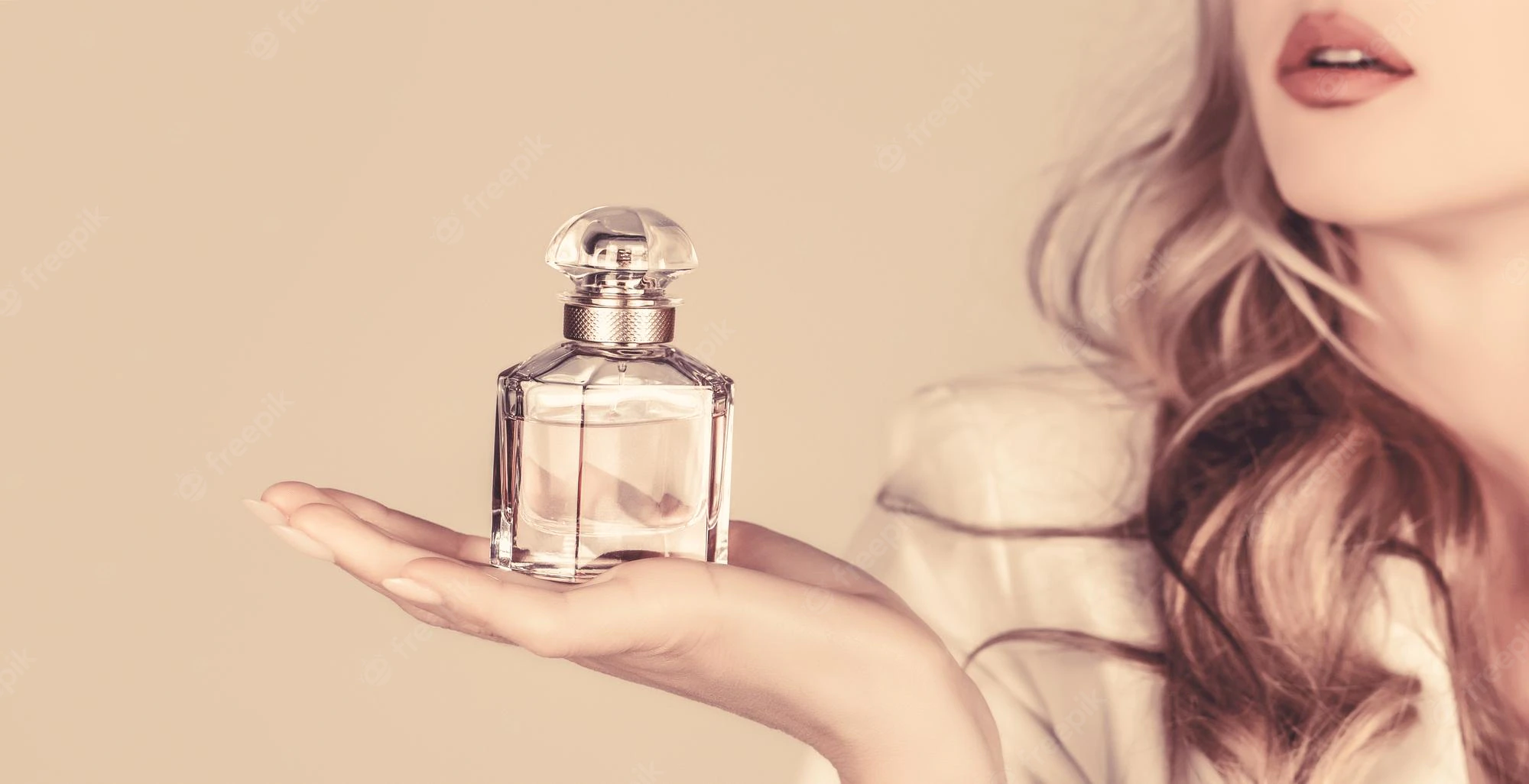 What's sad about glistening in the best outfit from your wardrobe but no one turns around to look at you? That's because you are lacking something to get the attention you deserve. That something is a nice fragrance that can do wonders to uplift your presence in a room full of people. Being a woman, perfume completes the look but finding the right one is quite a job. Here are some of the best women perfumes in Pakistan.
Best Women Perfumes in Pakistan
Just like every woman is different, each has a unique and personalized choice in the perfumes. There are hundreds of perfumes in the market that can boggle the mind of customers. Some want to smell light, some fruity, some floral, some sweet, and others spicy. The perfumes can cost a lot but you can buy some nice women perfumes in Pakistan at an affordable rate. Read the options for women perfumes in Pakistan below:
Bloom Pour Femme By J. Fragrances
Sweet Fantasy by Waseem Wadami
Orange Bloom by Khaadi
Eternity Women by Saeed Ghani
Falak by Bonanza Satrangi
Moonlight by J. Fragrances
Asghar Ali OUD Exotic Perfume by Allure beauty
London Pour Femme by J. Fragrances
Shalis Woman by Remy Marquis
Super Star Pour Femme – HUMAYUN SAEED- by J. Fragrances
Bloom Pour Femme by J. Fragrances
Smell delicately feminine with the exquisite scent of Bloom Pour Femme by J. It has a perfect blend of floral notes mixed with musky and fruity fragrances. Bloom Pour Femme has a sweet peony essence added to Sicilian mandarin, rose, peach, and apricot zest. All these scents are bottled up in handy packaging that is housed in a matte finish box embellished with floral designs.
The fragrance is long-lasting yet subtle enough to appeal to everyone towards you. J. offers this fragrance in a 100ml bottle. Bloom Pour Femme by J. Fragrances cost PKR 3,800.
Sweet Fantasy by Waseem Badami
A long-lasting and subtle scent is what you need to add a mystical touch to your personality. So, Sweet Fantasy by Waseem Badami is a bottle of magic that takes you on a fantasized journey through the gardens of roses. This perfume is perfect for all occasions. Whether you are getting ready for a celebration or just another day at work, Sweet Fantasy is the right choice for you.
The perfume is bottled in delicate slim packaging with a soft pinkish tone to give it a feminine touch. The price of this perfume is PKR 2,350 in Pakistan.
Orange Bloom by Khaadi
Forget the warm and floral scents if you want to feel refreshed with a citrusy and fruity fragrance. So, enjoy the luscious fruity scent with a burst of vanilla to smell fresh and light all through the day.
The scent is filled in a minimal round, glass bottle to grant it a grand appearance. Orange bloom by Khaadi costs PKR 2,290 for 100ml.
Eternity Women by Saeed Ghani
This option is probably among the most-affordable women perfumes in Pakistan. Saeed Ghani is gradually moving up towards the best skin-care and lifestyle brand in Pakistan. It offers this luxurious Eternity Women fragrance for all the ladies who want to satisfy their desire to smell eternal.
This fine bottle of fragrance contains opening notes of green freesia and fresh citrus. In the middle, the scent holds floral notes of jasmine, rose, lily, carnation, and marigold. The scent ends on the strong musky note of Sandalwood. It makes you smell soft, light, refreshing, and spicy, all at the same time. Eternity Women costs PKR 2,000 in Pakistan.
Falak by Bonanza Satrangi
Bonanza Satrangi has recently dived into the field of fragrances and acing it without any doubt. Falak by Bonanza Satrangi offers a revitalizing and refreshing smell of fruits like Strawberries, raspberries, plums, and peaches. The strong and long-lasting fragrance will keep you striking in a room full of people.
The bottle is extremely beautiful and contains a 100ml fragrance. Falak by Bonanza Satrangi costs PKR 2,980. To get a better fragrance, the brand suggests applying the scent to pulse points of the body like wrists, neck, and back of the ear.
Moonlight by J. Fragrance
This scent is specifically made to create an impression of you in others' minds. Scents can create memories. Moonlight by J. Fragrance will let the people around you hold you as a memory in their minds. blended the fruity notes, Moonlight creates a romantic and floral impression. This fragrance is made of floral notes with the flavours of honey and amber for a spicy touch.
The fragrance comes in an attractive moon-shaped bottle that is a beauty on its own. The perfume costs PKR 2,900.
Asghar Ali OUD Exotic Perfume
Asghar Ali OUD Exotic Perfume is perfect for men and women. The perfume holds exotic, pleasant, and long-lasting notes from top to bottom. Starting from the top it has fruity notes like Raspberry and Bergamont. In the middle, there are floral scents of Gardenia, Rose, Violet, Lavender, and Geranium. The base notes are woody and musky with the essence of Amber, Musk, Patchouli, Sandalwood, Cedarwood, Labdanum, Vetiver, Oud, and Vanilla. This perfume costs PKR 6,950.
London Pour Femme by J. Fragrances
London Pour Femme is listed among the most-demanded women perfumes in Pakistan that provide an exotic blend of floral, fruit, and musky essence. The scent opens with the top notes of citrus fruits like lemon and orange. Then it streams into the floral notes and ends with the musky, woody scents with a hint of vanilla.
The whole of the bottle is a pack of feminine magic that lasts all day around. It works perfectly for all occasions and everyday use. London Pour Femme is among the Journey Collection of J. Fragrance that costs PKR 2,385.
Shalis Woman by Remy Marquis
It has a strong feminine fragrance with notes of delightful flowers like Rose, magnolia, and peony. The perfume blends fruity scents to give it a sweet touch. To top them all, the scent ends on musky notes to give it a strong yet balanced fragrance. The smell lasts long to keep you fresh all day long. Shalis Woman by Remy Marquis's price in Pakistan is PKR 2,890.
Super Star Pour Femme- HUMAYUN SAEED by J. Fragrances
This is an exquisite bottle of vibrant scent from the inside out. The scent is long-lasting, fresh, and strongly feminine with notes of lemon, grapefruit, jasmine, orange, pink pepper, rose, cedarwood, musk, and amber. The perfect blend of all these notes grants the right scent a female needs to pour confidence and grace into her personality.
It's not just the fragrance that is worth buying but the bottle is hard to reject. A slim star-shaped bottle packed in a matte-finished light pink box is a must-purchase. The 100ml bottle of Super Star Pour Femme by J. Fragrance costs PKR 6,200.
These were a few options for the affordable yet best women perfumes in Pakistan. You can visit the stores to purchase them or order online to get your hands on the best scents in town. Therefore, wear your confidence with these fragrances and make memories. Hope it would have helped you choose among a large number of options available in the market. Also, look at the top 5 Men perfume brands in Pakistan.