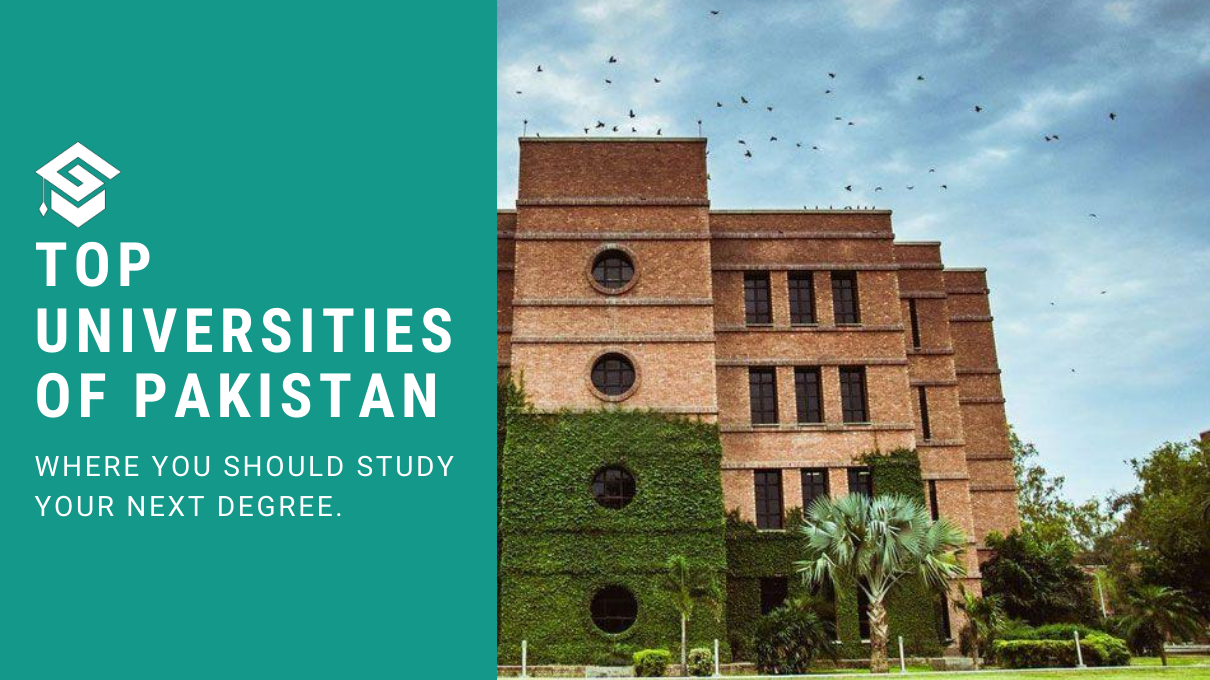 Education plays a significant role in the nurturing of any nation. Thus the education sector of every country needs to be strong enough to cultivate young minds in a way that they grow into successful individuals in life. When youth are confident, intellectually nurtured, and enlightened, they can change the nation's future. To cope with the need for better education, many universities are rendering their contributions. So, here is a list of the top 10 Pakistani universities.
List of Top 10 Pakistani Universities
In Pakistan, many private, as well as public sector universities, are giving education to millions of students each year. There is a diverse range of courses in all these universities to broaden the fields for youth. All the universities are controlled by Higher Education Commission (HEC) which regulates all the rules and regulations for the universities. So, here are the top 10 Pakistani universities.
Quaid-e-Azam University (Islamabad)
University of Peshawar (Peshawar)
Lahore University of Management Sciences-LUMS (Lahore)
COMSATS University
Government College University Lahore
National University of Science and Technology (Islamabad)
University of Agriculture (Faisalabad)
University of Punjab
University of Lahore
Bahauddin Zakariya University
Quaid-i-Azam University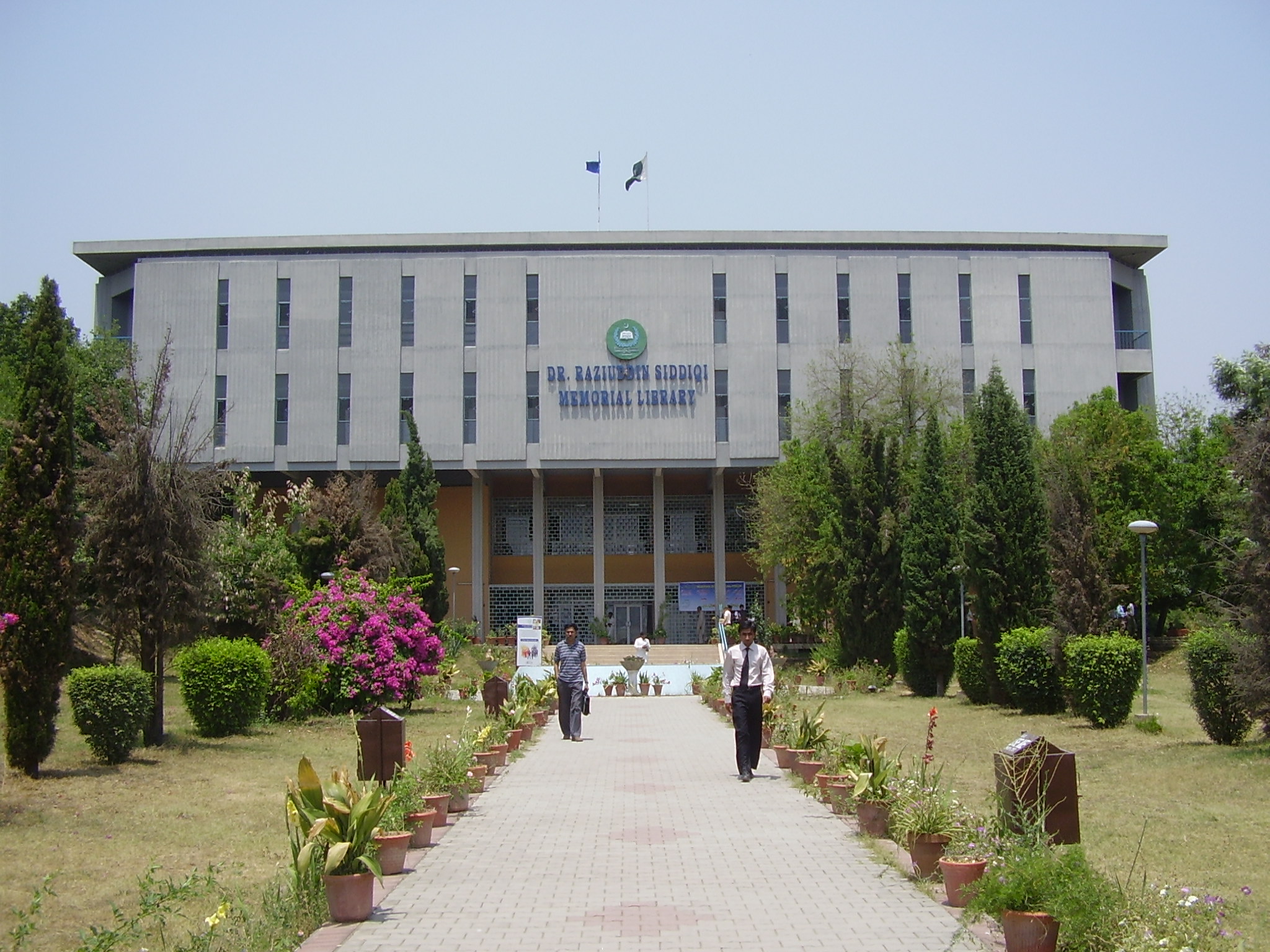 Quaid-i-Azam university was founded in Islamabad in 1967 as the University of Islamabad for post-graduate studies. It is one of the highest-ranked public universities in Pakistan. It later expanded to offer undergraduate programmes in different disciplines in 1973. Since then, it is famous as Quaid-i-Azam University.
The university offers quality education in diverse subjects in the fields of psychology, business and economics, Physical Sciences, Life sciences, Arts and Humanities, Social sciences, Engineering, Law, Computer Science, and clinical studies. The enrollment exceeds 13,000 students including undergraduates, postgraduates, and doctoral.
University of Peshawar

It is a public research university located in Peshawar and is ranked as one of the best universities in Pakistan. It was established in 1950. The university has an enrollment limit of around 14,000 students in undergraduate, postgraduate, and doctoral degree programmes.
The University of Peshawar is the first university established in Khyber Pakhtunkhwa and the best among the public sector universities in the region. It offers six academic faculties including Arts and Humanities, Business and Social Sciences, Language and Culture, Medicine and Health, and Science and Technology.
Lahore University of Management Sciences (LUMS)

It is undoubtedly the best private-sector university in Pakistan. LUMS was established in 1983 by Syed Babar Ali to cope with the shortage of qualified managers in our country. It has provided the finest education in the management sciences. therefore, LUMS is regarded as one of the top business schools in Pakistan.
The university has a student body of 5,092 undergraduate and graduate programmes. LUMS is also one of the smallest yet most successful universities in Pakistan in terms of the size of the student body. There are 300 qualified faculty members out of which 3-quarters hold doctoral degrees.
LUMS is also famous for NOP (National Outreach Programme). It was initiated by the university to provide the best education for students from unprivileged areas. They could get scholarships from 20% to 100%.
COMSATS University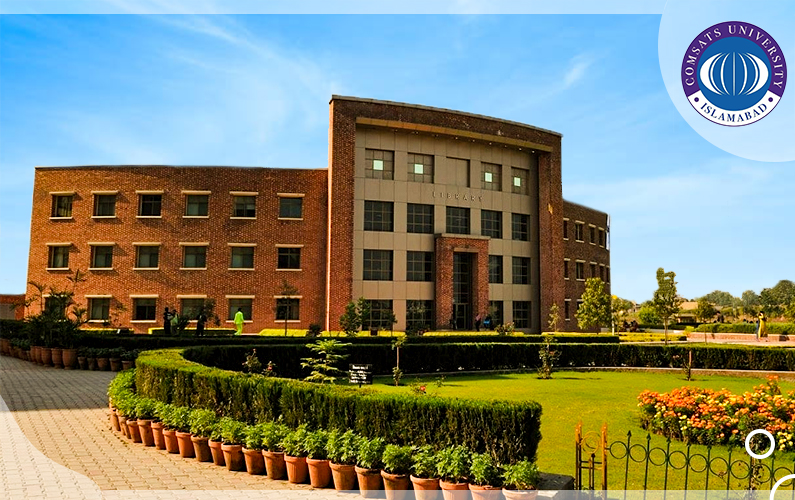 This university was established by Commission on Science and Technology for Sustainable Development in the South (COMSATS) in 1998. It is one of the exclusive institutes of Information and Technology in Pakistan. COMSATS has campuses in Islamabad, Attock, Abbottabad, Vehari, Lahore, Wah, Sahiwal, and a Virtual Campus.
All these campuses have been educating around 30,000 students out of which only the Islamabad campus has a student body of more than 8,500. The university has 20 different departments with around 100 degree programmes in undergraduate, postgraduate and doctoral domains.
Government College University Lahore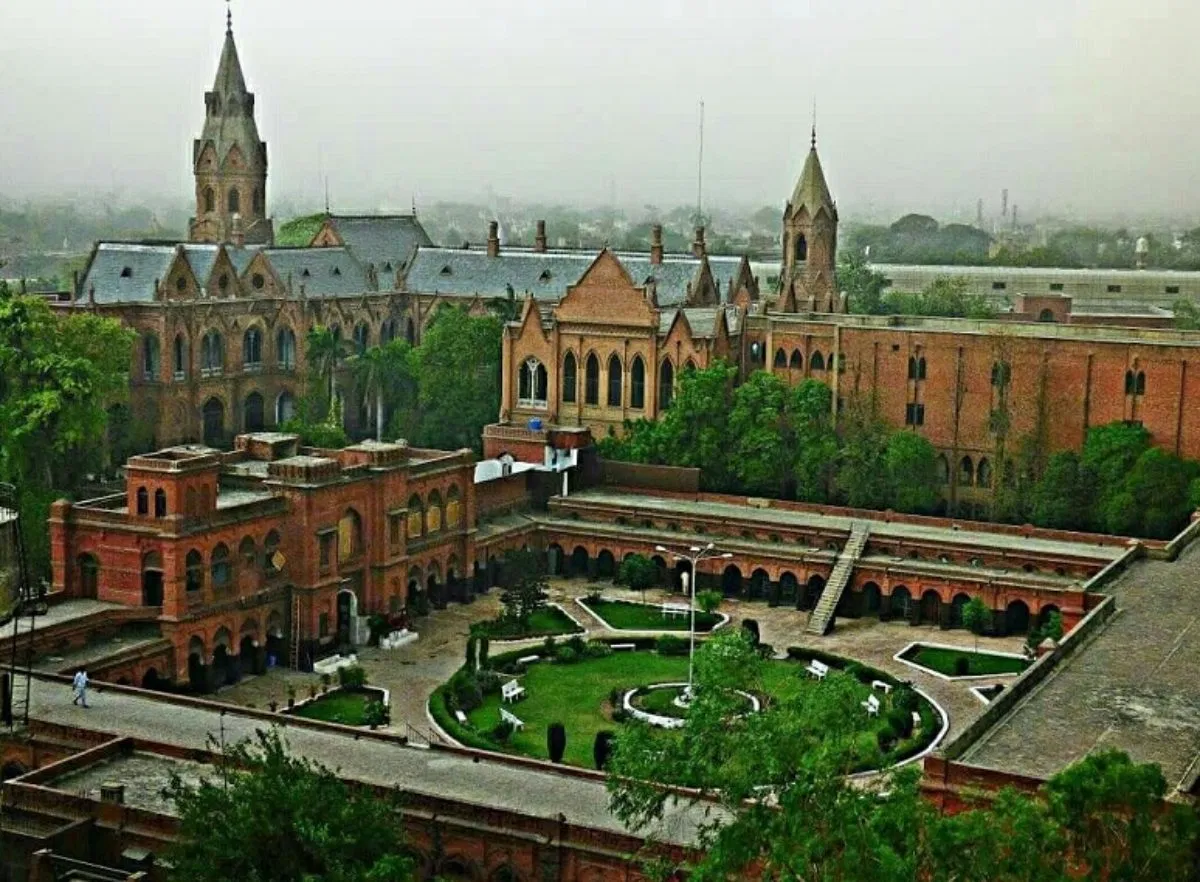 It was established in 1864 as Government College Lahore. GC got the status of a university in 2002 since it is called Government College University (GCU). It is located in Lahore, Punjab. It has a student body of 12,000 with 32 academic departments. There are 6 academic faculties.
GCU has a graduation rate of 94.6% annually which is the highest in Pakistan.  Some big names of Pakistan have graduated from GCU like Allama Muhammad Iqbal, Abdus Salam, Sharif brothers, Tariq Jamil, Faiz Ahmad Faiz, Aftab Iqbal, Ashfaq Ahmed, and many others.
Along with providing quality high education to students, the architect of the building provides aesthetic pleasure to the students. The building makes it among the top 10 Pakistani universities for its architectural beauty.
National University of Sciences and Technology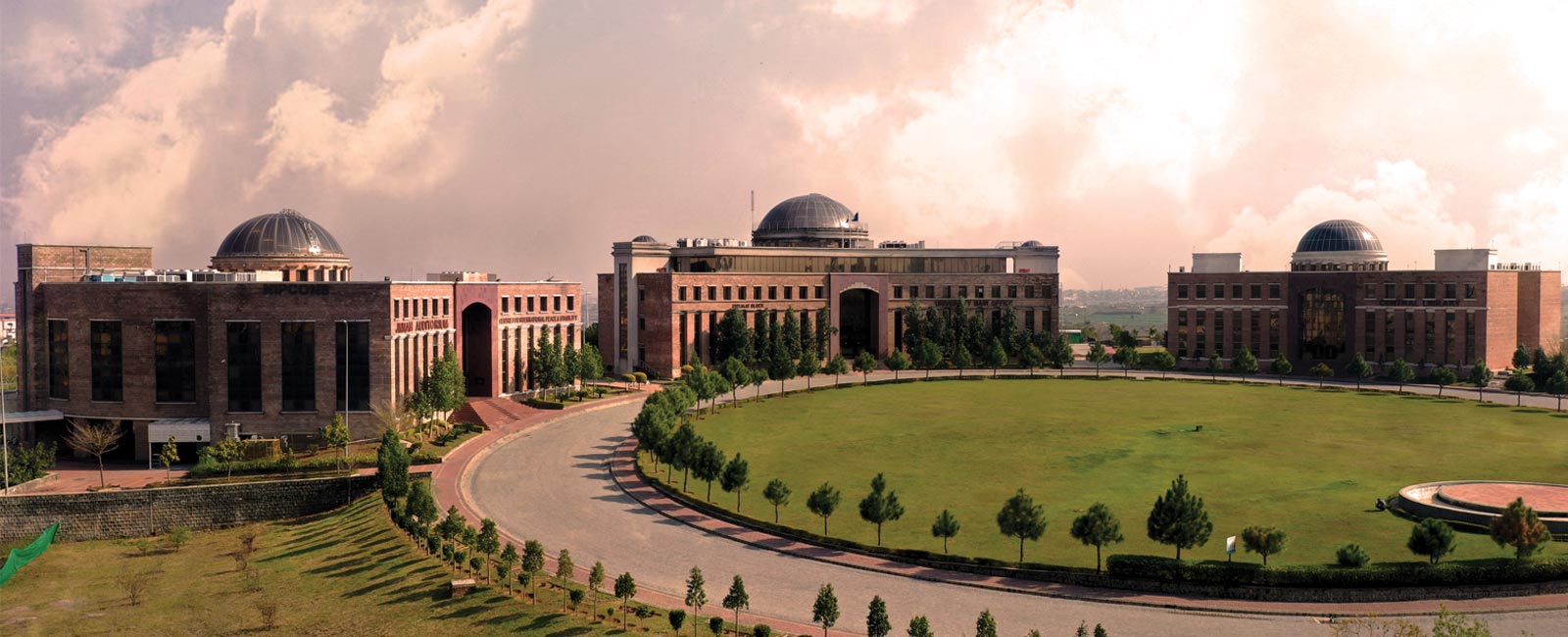 It is commonly known as NUST. It was founded in 1991 to provide undergraduate, postgraduate, doctoral, and professional degrees to students. The main campus of NUST is located in Islamabad which is known to be a successful public research university in Pakistan.
Along with Islamabad, it has campuses in Rawalpindi, Risalpur, Karachi, and Quetta. NUST Islamabad has a student body of 7,197 with 817 academic staff members. NUST provides a specialized reduction in the fields of engineering, science, mathematics, and technology to promote industrialization in the country.
University of Agriculture Faisalabad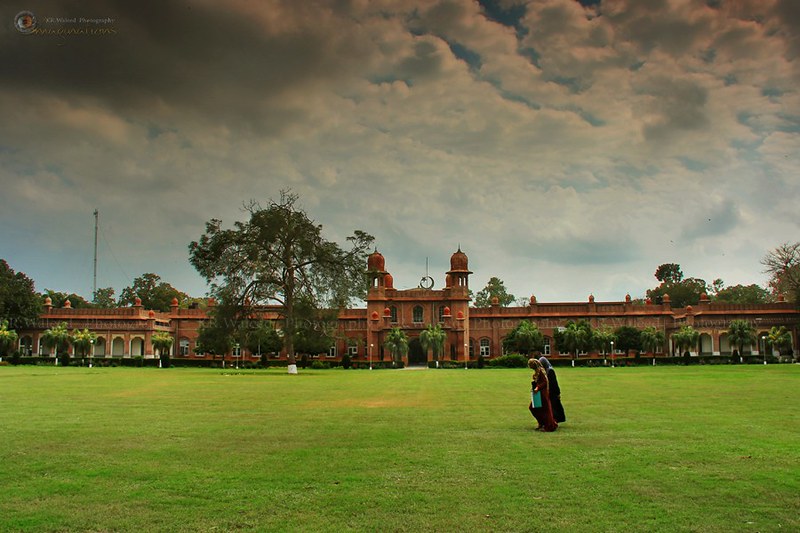 The University of Agriculture was originally established in 1906 for the promotion of agriculture studies to enhance the potential of the lands of Punjab. It was named the University of Agriculture in 1961. UAF is considered among the top 10 Pakistani universities.
The university is divided into different faculties like Agriculture, Agricultural Engineering and Technology, food Nutrition and Home Economics, Social Sciences, Animal Husbandry, Food Sciences, Biotechnology, Biochemistry, Plant and Animal Breeding, Veterinary Sciences, Pharmacy, Mathematics, and Sciences. The campus of Veterinary Science is in Lahore. That college is a separate identity under the name of the University of Veterinary and Animal Sciences (UVAS).
UAF has a student body of 35000 in different departments. The purpose of this university is to promote agriculture and develop the primary sector of Pakistan along with bringing moderation.
University of Punjab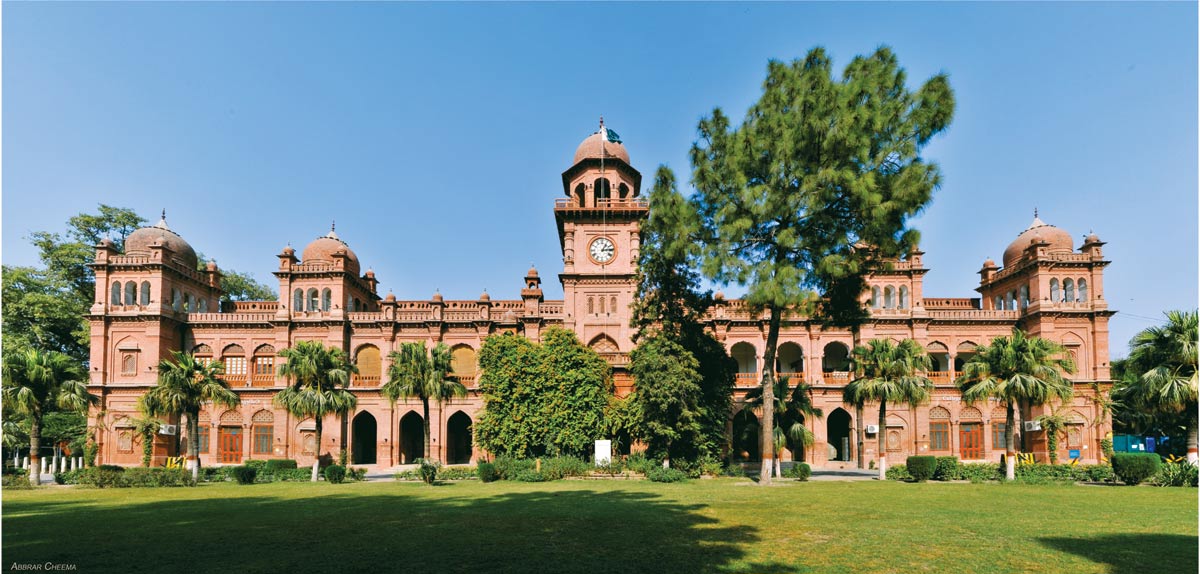 The University of Punjab or Punjab University is one of the oldest universities in the sub-continent. It was established by the British in 1882. The university has multiple campuses spread across Punjab in Lahore, Gujranwala, Khanspur, and Jehlum. In Lahore, there are two campuses. One is the Allama Iqbal campus or the old campus and the other is Quaid-e-Azam Campus or the new campus.
It has 13 different faculties with 73 departments. the student body consists of 45,678 students along with 1006 full-time and 300 part-time faculty members. PU also has the largest library among all the universities in Pakistan. In the 2022-23 edition of QS World Universities Rankings, PU holds 801st place in the world.
University of Lahore
The University of Lahore is among the top 10 Pakistani universities in the private sector. It was established in 1991 in Lahore, Punjab. The university offers multiple degree programmes in diverse fields of life like medicine, engineering, arts, and social sciences.
UOL has 2 campuses in Lahore, 2 in Islamabad, and one in Sargodha, Pakpattan, and Gujrat. It has 11 academic faculties. The overall student body on the campus is more than 36000. It is one of the most modern and well-equipped universities in Pakistan.
Bahauddin Zakariya University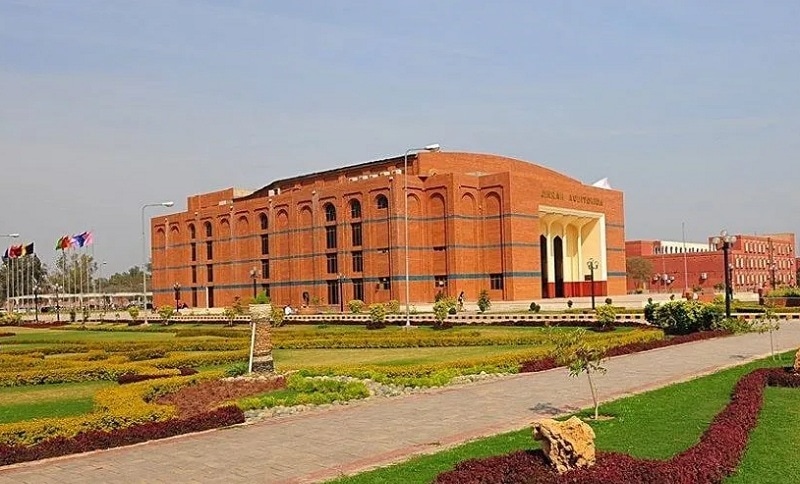 Bahuddin Zakariya University is the second-largest university in Punjab. It was established in 1975 as Multan University. Later, in honour of a Sufi saint, it was named Bahauddin Zakariya University in 1979.
The student body is 42000 studying in different disciplines like biochemistry, pharmacy, law, engineering, humanities, IT, music, business administration, agriculture, and language. the sub-campuses are located in Sahiwal, Layyah, and Dera Ghazi Khan.
These are considered among the top 10 Pakistani universities in 2022 that are contributing to making the nation an educated and wise body in the world. Thousand of students graduate from recognized universities each year.
Know more about