Top 10 Hollywood Celebrities of 2020
The Hollywood film industry and especially Hollywood is gifted with very talented actors. The ones who belong to Hollywood are known to be the legends as they work up to the level of perfection to entertain their fans at the best. Although none of the Hollywood stars loses their value at any time of the year some of them keep on shifting the level of popularity without facing ejection from top actors list. Here we have compiled a list of evergreen Top 10 Hollywood actors!
Robert Downey Jr.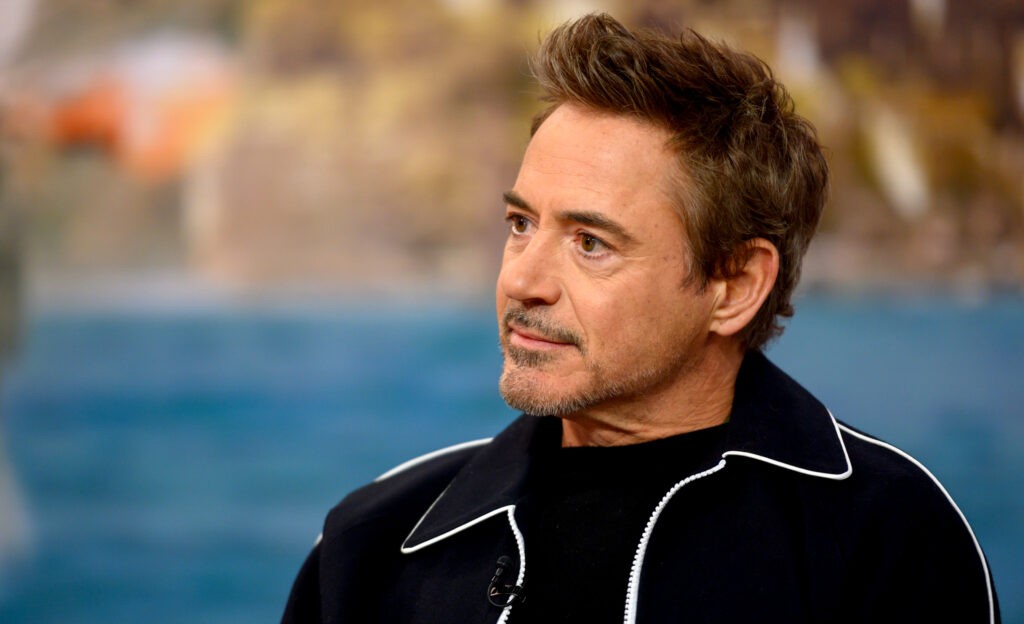 Hollywood Actor Robert John Downey Jr. was born in Manhattan, New York on April fourth, 1965. He started his career when he was only and starred in his father's film Pound' (1970). His leading role as Iron Man in Iron Man, Avengers, and Captain America: Civil War made him earn great fame as the most popular Hollywood star in 2020. According to the reports, Downey earns around $75 million and his movies earning even more. For instance, Iron Man 3 grossed a total of $1.215 billion.
Johnny Depp
John Christopher "Johnny" Depp II is one of the great versatile Hollywood actors who are not only an American actor but also a musician and producer. Johnny Depp is considered a multitalented actor of the industry who has never failed to impress his fans. He has received the Screen Actors Guild Award and the Golden Globe Award for his outstanding talent. Many people remember him for his famous role in the Pirates of the Caribbean series (from 2006) and Edward Scissorhands (1990). His other great movies include Charlie and the Chocolate Factory (2005) and Sweeney Todd: The Demon Barber of Fleet Street (in 2007).
Matt Damon
Matt Damon was born on October 8, 1970, in Cambridge Massachusetts. He is mainly known for his leading role in Jason Bourne and a very few people know that he is also a producer and screenwriter. He has been awarded several awards such as Academy Award, Golden Globe Awards, and British Academy Film Awards. He began his career in 1988 with the film 'Mystic Pizza'. He was an actor and writer of Good Will Hunting (1997). He is also recalled for the movie 'Saving Private Ryan' (1998), and the Departed (2006).
Will Smith
When it comes to versatility in Hollywood, Will Smith is also another brilliant actor. He has been ranked among the top 10 best paid and richest actors in Hollywood and earns close to $35 million. He is very comical and has played noteworthy roles in movies and all of them have been loved by his followers for a good long time in the future. His first successful appearance on the screen was with the movie 'The Fresh Prince of Bel-Air' (1990) and has remained fresh ever since. Other top movies include Men in Black, Independence Day, Focus, Concussions, The Pursuit of Happiness and the recent Suicide Squad (2016).
Dwayne Johnson
Most of the fans know him commonly with the name "The Rock" who was one of the top wrestlers and then left everyone surprised by his exceptional performance when he stepped into the acting field. Dwayne has received several awards as a professional wrestler. It is through his wrestling career that he got an easier gateway to the Hollywood platform and be ranked amongst the most popular star in 2020. He is also one of the best-paid actors in Hollywood with an income of about $52 million. Dwayne has a well-built body, an attractive and famous personality. He is mostly known for Fast and Furious 7, San Andreas and Hercules.
Jennifer Lawrence
Jeniffer Lawrence was born in Indian Hills, Louisville, Kentucky on August 1, 1990. Jennifer remains the highest-paid actress on the Hollywood list and in the world. She was listed in Forbes celebrity 100 in 2014 and 2016. Her career started when she was only 14 years. In 2013 she took a role in the film The Devil You Know. She significantly gained fame as a star after playing in 'Winter's Bone' (2010) which made her receive an Academy Award nomination. In 2011 she was given a role in X-Men: First Class and in 2012 she starred in The Hunger Games: Catching Fire. She remains the highest-paid and most sought after female actress in Hollywood.
Angelina Jolie
Angelina Jolie was born on June 4, 1975. She is an American actress, filmmaker, and humanitarian. She has received numerous honours, including an Academy Award and three Golden Globe Awards. Angelina Jolie has been named Hollywood's highest-paid actress multiple times.
She made her screen debut as a child alongside her father, Jon Voight, in Lookin' to Get Out (1982), and her film career began a decade later with the low-budget production Cyborg 2 (1993), followed by her first leading role in a major film, Hackers (1995). She starred in the critically commended biographical cable films George Wallace (1997) and Gia (1998), and won an Academy Award for Best Supporting Actress for her performance in the drama Girl, Interrupted (1999). Her starring role as the video game heroine Lara Croft in Lara Croft: Tomb Raider (2001) established her as a leading Hollywood actress. She continued her action-star career with Mr. & Mrs Smith (2005), Wanted (2008), and Salt (2010), and received critical acclaim for her performances in the dramas A Mighty Heart (2007) and Changeling (2008), which earned her a nomination for an Academy Award for Best Actress. Her biggest commercial success came with the fantasy picture Maleficent (2014). In the 2010s, Jolie expanded her career into directing, screenwriting, and producing, with the war dramas In the Land of Blood and Honey (2011), Unbroken (2014), and First They Killed My Father (2017).
Anne Hathaway
Anne Hathaway is another brilliant actress of Hollywood who is considered one in the list of top actresses. Her acting portfolio includes A bored rich kid, a nerdy granddaughter of a European Queen, a girl with mental issues in love, a villainous superheroine, and a comedy role in The Devil Wears Prada along with 2020 Golden Globe Award winner, Meryl Streep. Anne is popular for her versatility which makes her stand out of the rest.  Her movies like Dark Knight Rises, Love & Other drugs, brokeback mountain and a few episodes of princess diaries and Les Miserables are exceptional.
Scarlett Johansson
Scarlett Johansson is one of the world's highest-paid actors since 2018. She was born on November 22, 1984, and is an American actress and singer. She has made multiple appearances in the Forbes Celebrity 100. Her films have earned over $14.3 billion worldwide, making her the ninth-highest-grossing box office star of all time. She is the recipient of numerous awards, including a Tony Award and a BAFTA Award, as well as nominations for two Academy Awards and five Golden Globe Awards.
She made her film debut in the fantasy comedy North (1994) and gained early recognition for her roles in Manny & Lo (1996), The Horse Whisperer (1998), and Ghost World (2001). Scarlett Johansson shifted to adult roles in 2003 with her performances in Lost in Translation, which won her a BAFTA Award for Best Actress, and Girl with a Pearl Earring. She was nominated for Golden Globe Awards for these films, and for playing an estranged teenager in the drama A Love Song for Bobby Long (2004), and a seductress in the psychological thriller Match Point (2005). Other works during this period include The Prestige (2006) and Vicky Cristina Barcelona (2008); and the albums Anywhere I Lay My Head (2008) and Break Up (2009), which both charted on the Billboard 200.
In 2010, Scarlett Johansson debuted on Broadway in a revival of A View from the Bridge, which won her a Tony Award for Best Featured Actress and began playing the role of Black Widow in the Marvel Cinematic Universe with Iron Man 2. Johansson went on to star in the science fiction films Her (2013), Under the Skin (2013), Lucy (2014), and Ghost in the Shell (2017). She received critical admiration and nominations for two Academy Awards for playing a single mother in Nazi Germany in the satire Jojo Rabbit and an actress going through a divorce in the drama Marriage Story (both 2019).
Sandra Bullock
Sandra Annette Bullock was born on July 26, 1964. She is an American-German actress, producer, and philanthropist. She was the highest-paid actress in the world in 2010 and 2014. In 2015, Sandra Bullock was chosen as People's Most Beautiful Woman and was included in Time's 100 most influential people in the world in 2010. She has received several honours, including an Academy Award and a Golden Globe Award.
Sandra Bullock made her debut with a minor role in the thriller Hangmen (1987) and received early attention for her supporting work in the action film Demolition Man (1993). Her breakthrough came in the action thriller Speed (1994). She established herself in the 1990s with leading roles in the romantic comedies While You Were Sleeping (1995) and Hope Floats (1998), and the thrillers The Net (1995) and A Time to Kill (1996). Sandra Bullock achieved further success in the following decades with the comedies Miss Congeniality (2000), Two Weeks Notice (2002), The Proposal (2009), The Heat (2013), and Ocean's 8 (2018), the drama Crash (2004), and the thrillers Premonition (2007) and Bird Box (2018).
Top Actors of the last decade
And here are some famous & top actors last decade!