By Agha Iqrar Haroon
A young Kabul has emerged in the last 20 years where youth meets you with smiling faces and try to talk to you in English with an American accent. The hard face of Kabul is gone—it is the city of smiles even under uncertainty about what would happen tomorrow. No doubt people are afraid talking with each other about what happened this historic week and what would happen now after the Taliban have politely taken over the Presidential Palace—- the symbol of power in Afghanistan.
To understand this new and young Kabul, one should interact with his resilient and promising youth. This youth has not seen the Afghan civil war of the 90s but this youth faced the brunt of suicide bombings claimed by Islamic State (ISIS), collateral damage of US air raids, fear of "Taliban are Coming", corruption of US-sponsored two presidents during the last 19 years under a so-called democratic constitution. Now this youth has seen "Taliban have come". This youth is far well equipped with knowledge than of the last generation. Even a Talib equipped with the automatic US-made snatched rifle meets you with a smile and when he talks to you, he does not cite examples only from religion rather he gives you examples from current affairs and world politics. He knows what happened in Iraq, Syria, and other Muslim countries in the last 20 years and he knows what threats are being faced by the Taliban.
"NGOs are allowed to work but I know only for some days or weeks because foreign-funded NGOs directly or indirectly will keep trying to push people to protest and raise voice against Taliban and that would be a turning point for their future. When the Taliban will close NGOs then western media will make it an issue and a new hue and cry will start in western media," commented Zahir Akbar, a young Talib who was controlling traffic near Revival Lounge & Café and expressed his views in half Urdu and half Pashto. Young Talib had a very clear view about western NGOs, western Media, Western teachers, and his viewpoint was firm whether it is true or false.
"They have fixed opinion about us and they are not ready to change it. For them every man who prays, has a beard, and does not go to English medium school is harsh, orthodox, conservative and can be barbaric also," believes Akbar.
So Kabul is divided between two mindsets—youth who do not consider westerns as friends and other strata of youth believe Afghanistan could develop under western rule during the last 20 years if corruption during former presidents Karzai and Ashraf Ghani could be controlled.
"You know what we need? We need a good education, health opportunities, English language, access to foreign online libraries. We need jobs in neighboring countries and the Gulf countries and we can find jobs in the western world if our education system is better. If Taliban provide us all educational facilities without gender divide, I will stand with them," Tazin Ali said in American accent English when asked to comment. Tazin did not look afraid while talking against the Taliban stating that their past rule was not comfortable although he clarified that he did not see the last ruler of the Taliban but heard stories about them.
It is pertinent to mention that Tazin or Akbar was not only the two with whom background interviews (conversation) were held rather two are cited to represents two different viewpoints that divide today's Afghan youth.
Another interesting thing that was felt during conversations with youth was that Kabul youth has no high opinion about Indians. Irrespective of a cultural divide between liberal youth or followers of the Taliban, Kabul youth firmly believes that Indians are Hindus and they worship idols, therefore, they cannot be friends of Muslims and they cannot do anything good for Muslims.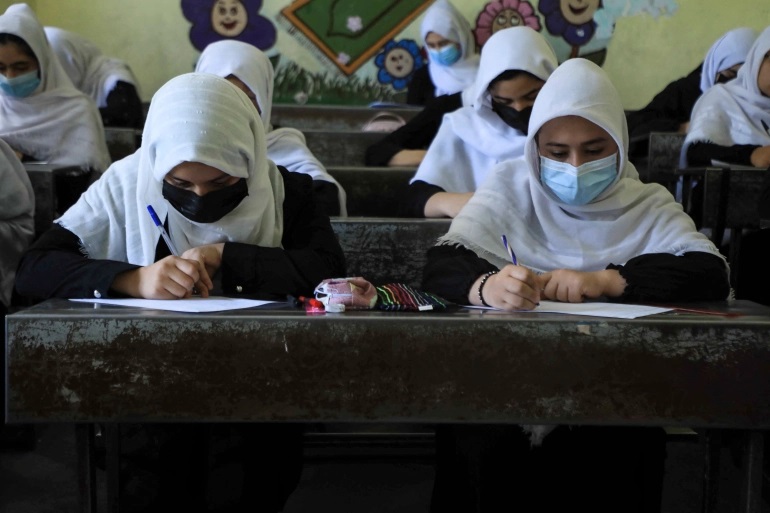 Educated youth has a soft corner for the Taliban because Afghan governments during the last 20 years had been playing in the hands of enemies of Pakistan and Afghanistan had been a launching pad for terrorism in Pakistan during Karzai and Ghani rule.
Background interviews with Kabul youth given an understanding that the Taliban have to deal with Kabul as a new Kabul, not the same one they left 20 years ago. This is a fact that the Taliban are not the same Taliban who ruled Kabul 20 years ago. Afghan youth does want too much from the Taliban. They just want opportunities of education for both genders, they want opportunities for jobs, they want to learn languages and they want to live without the fear of being watched. The majority of youth curse Karzai and Ghani's rules and call them corrupt and unfaithful leaders and the Taliban would not need to work hard to win Afghan youth if they act and behave with sanity and provide respect and education to youth. Pakistan is a popular destination for Afghan youth for educational opportunities. The government of Pakistan can win the hearts of Afghan youth by enhancing educational scholarships because Afghan students see Pakistan for a better future.
According to The United Nations Population Fund (UNFPA) Afghanistan, about 63.7 percent of Afghans are under 25 years of age, reflecting a steep pyramid age. Youth literacy is low (62 percent for young men, 32 percent for young women) and job opportunities are less than 10 percent.
Anybody who will invest in Afghan youth will win the future Afghan nation and Pakistan should be at lead role to cash this opportunity.