LAHORE, Pakistan: In continuation of the spirit of Ramadan, Huawei Pakistan has yet another exciting news for its fans.
After the launch of the highly successful HUAWEI Y7 Prime 2018, the global smartphone brand is set to surprise with another entrant to the HUAWEI Y Series 2018 – the entry level, HUAWEI Y5 Prime 2018.
The device comes at the perfect time when people are buying Eid gifts for their loved ones. The HUAWEI Y5 Prime 2018 is a great way to spread happiness in this blessed month and on the occasion of Eid. It is a device for youngsters who are looking for a chic big screen, long battery life and more value.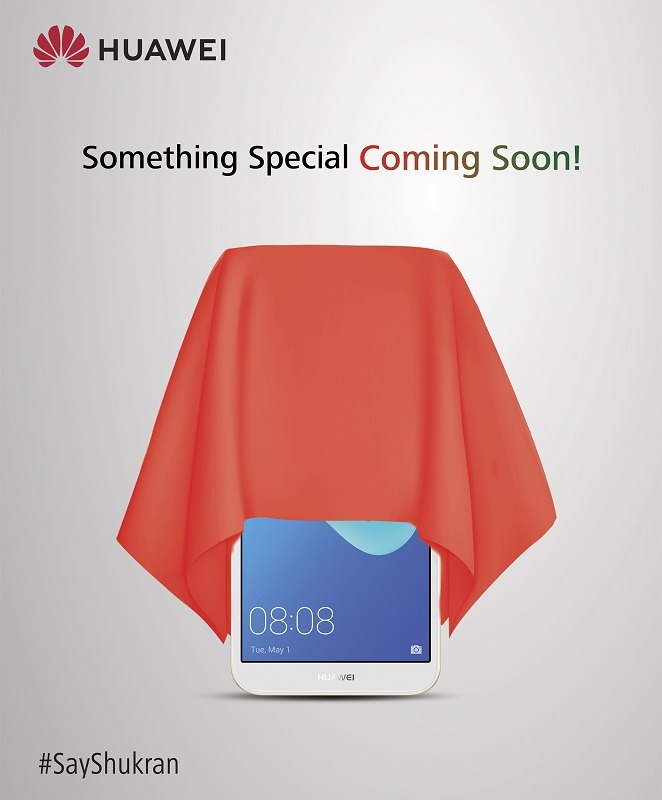 Debuting at an amazing price (details of which will be revealed later), the smartphone features a whopping 5.45-inch HD+ FullView Display, a 5MP front camera with selfie toning flash, a 8MP rear camera equipped with the HDR post-processing technology, and Android 8.1.0 powered by 2GB RAM + 16GB ROM. Not just that, but a host of other flagship features like three-card slots and 3,020 mAh battery are also coming on the device.
The announcement during Ramadan is part of Huawei's ongoing campaign Say Shukran This Ramadan through which Huawei is thanking Pakistanis for their love and support. Recently, the company has also announced amazing discounts on some of its most famous smartphones like the HUAWEI Y5 2017, HUAWEI Y7 Prime 2017, HUAWEI P Smart, HUAWEI Mate 10, and HUAWEI Mate 10 Pro.