By Nadir Ali
In recent years, environmental change has become one of the most urgent global issues. The logical conclusion is obvious: human activities, particularly the use of non-renewable energy sources and deforestation, are causing the planet to warm at an astounding rate and causing significant changes in the environment. The effects of environmental change are currently being studied all over the world, from declining biodiversity and food insecurity to rising ocean levels and more extreme climate events. Pakistan is particularly helpless against the effects of environmental change, much like other developing states.
As a developing country, Pakistan heavily depends on agriculture, which is integral to the country's economy. Arid deserts, lush forests, and mountainous terrain all make up the nation's diverse climate. But Pakistan's environment, economy, and society are already beginning to experience several impacts from climate change. The frequency of heat waves and droughts is increasing as a result of global warming, which lowers crop yields and increases food insecurity. Water is extremely scarce in Pakistan's northern regions due to glacier melting, which is also causing floods further downstream. Millions of people have been displaced by these floods, which have increased in frequency and severity and damaged infrastructure.
Similarly, increased emissions of ozone-depleting substances, primarily carbon dioxide, methane, and nitrous oxide, which trap heat in the atmosphere and cause the planet to warm, are the main cause of environmental change in Pakistan. The majority of these outflows are brought on by deforestation, transportation, and the emissions associated with them. The country has also experienced a massive increase in population, which has led to a significant increase in energy interest, farming activities, and industrialization.
However, environmental change's effects have already been actively addressed in Pakistan, but they will probably get worse soon. The water cycle is one of the main effects of environmental change, which directly affects the agribusiness industry. The Indus Stream, which is situated in Pakistan, serves as the country's primary water source for agriculture. But the nation is currently facing a water emergency as a result of the melting of Himalayan ice sheets and changes in how rainstorms develop. The country is predicted to experience severe water shortages by 2025, which will significantly affect the effectiveness of its horticulture, according to a report by the Pakistan Board of Exploration in Water Assets.
Simultaneously, the rise in bizarre weather occurrences in Pakistan is another important impact of environmental change. More frequent and severe heat waves, dry spells, floods, and avalanches have affected the country. These outrageous incidents are likely to occur more frequently, leading to inevitable food insecurity, displacement, and job loss.
Pakistan, like many other developing nations, has made a negligible dent in the world's emissions of greenhouse gases, but it is also one of the nation's most susceptible to the effects of global warming. Therefore, the nation must act quickly to address this global crisis. By launching the Prime Minister's Clean Green Pakistan Initiative, which aims to plant ten billion trees by 2023, the Pakistani government has already taken some action. To lessen its reliance on fossil fuels, the nation is also emphasizing renewable energy sources.
Nonetheless, a plethora of tasks still necessitates urgent attention. The government must adopt a comprehensive approach and amalgamate climate change mitigation and adaptation into all policies and programs. This entails investing substantially in renewable energy, advocating energy efficiency, and curbing emissions from transportation. Additionally, the nation ought to prioritize erecting resilient infrastructure, such as dams and water storage facilities, to alleviate the repercussions of climate change on water resources. Pakistan must also emphasize amplifying the capacity at the local level to acclimatize to the impacts of climate change and cultivate resilience in vulnerable communities.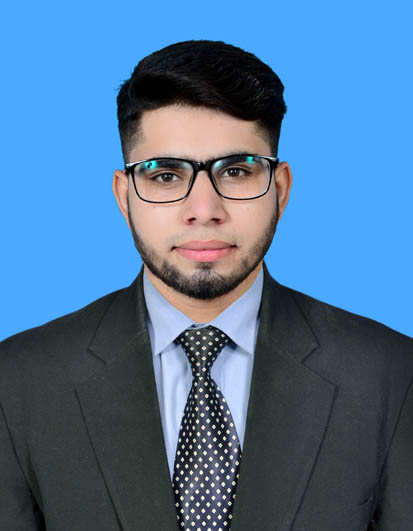 Nadir Ali holds a bachelor's degree in Strategic and Nuclear Studies from the National Defense University, Islamabad. He has written for Modern Diplomacy, Pakistan Today, Pakistan Observer, and numerous other publishers. He tweets at @hafiznadirali7 and can be reached at hafiznadirali7@gmail.com
Disclaimer:
The views and opinions expressed in this article/Opinion/Comment are those of the author and do not necessarily reflect the official policy or position of the DND Thought Center and Dispatch News Desk (DND). Assumptions made within the analysis are not reflective of the position of the DND Thought Center and Dispatch News Desk News Agency.