The latest in the Camon lineup, the TECNO Camon 16 Premier packs the punch with a fast battery, great camera, and high-performance processor. It is the kind of phone you want to invest in when you want good results but does not want to get out of the budget. This low-budget smartphone has a chic camera, fast processor, long-lasting battery, and stylish look. In short, TECNO Camon might have its drawbacks here and there (you can expect those from a device on a budget) but it does provide a value for money and decent specifications that you can expect from a phone within this range.
Let's discuss the Camon 16 Premier in-depth today and review the various specifications & features of the device, so you can see if it is the right fit for you or not:
PROS & CONS OF TECNO CAMON 16 PREMIER
Pros:
Long-lasting battery
Fast, high-performance processor
Good back & front camera for photography and video recordings
Decent budget
Cons
Only two cameras from the quad-camera back setup are high in the result
Design is somewhat a rip-off of Infinix range
Bloatware
OVERALL SPECIFICATIONS

The phones that fall under the $300 category generally do not have premium features and modern built. With the Camon 16 Premier, it is not so true. The phone has a 6.9-inch LCD panel screen with a refresh rate of 90Hz. At this price, the high refresh rate is a treat for the sore eyes. There is a modern hole-punch cutout design, signature to a lot of new devices being introduced. The cutout has selfie cameras with 48-mega pixel and a 9-megapixel ultrawide angle lens.
On the back, there is a quad-camera setup. Two of the sensors are low-pixel macro and depth sensor, so they are relatively low quality. The other two cameras are 64-megapixel, f/1.9 main lens, and an 8-megapixel ultrawide camera.
There is a side-mounted fingerprint scanner with a glass front & back and an aluminum chassis. There is also a headphone jack and dual SIM support. The strongest two features of the device are the MediaTek Helio G90T Processor and 8GB RAM. The slow can handle most of the apps and games without any lag or hiccup. On the other hand, there is a whopping 4500mAh battery to power the phone for a good amount of time.
EVERYTHING YOU NEED TO KNOW ABOUT CAMON 16 PREMIER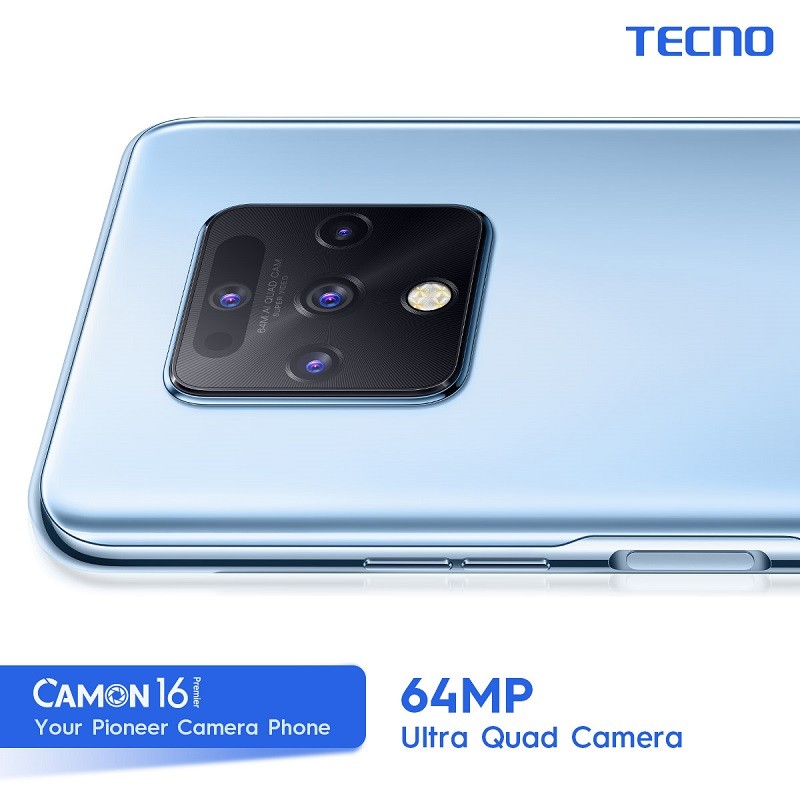 If you are interested to know more about this phone and if it is suitable for you, continue reading a complete review of the device below:
TECNO Camon 16 Premier's Performance
The Performance of TECNO Camon 16 Premier has been the highlight of the device. It is something everyone has been talking or let's just say raving about. The MediaTek Helio G90T is a gaming processor, which is powered by the latest Art Cortex-A76. Due to this, users get an amazing experience while watching videos and playing games. There almost always is no lag in performance.
With the help of a 4G chip, the smartphone delivers exceptional performance in GPS, Wi-Fi, networking, video shooting, and photography.
Design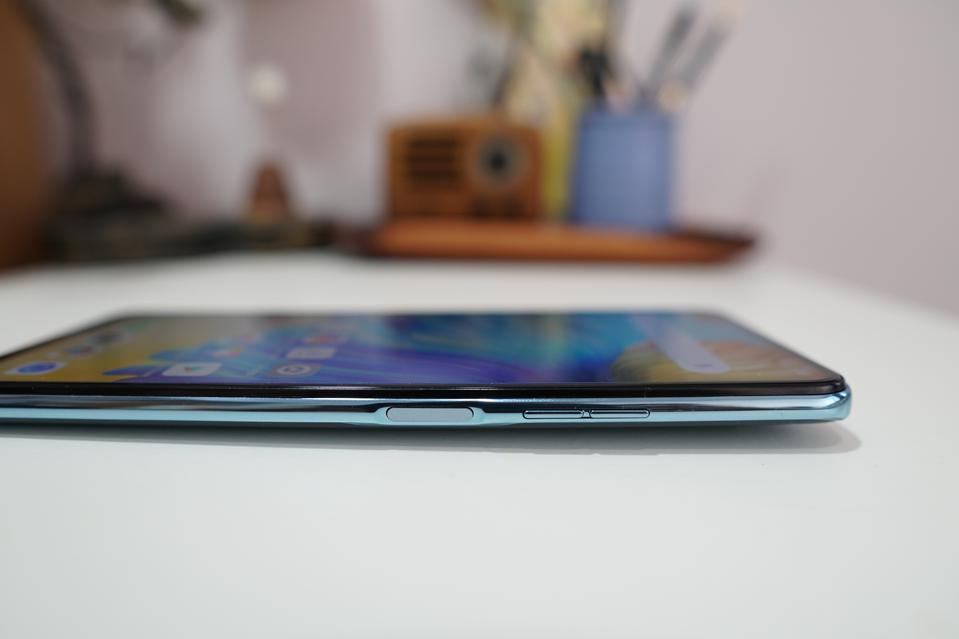 With a slim and stylish frame, the ergonomic device of Camon 16 Premier is a nice-looking one. Though we find a lot of resemblance with the Infinix series, the glacial silver color and metallic back give the phone a rather premium touch that we generally do not expect. Hence, it looks classy and captivating when paired with the display as mentioned above.
Aesthetically, the device is good to look at. The front and camera placement are modern and up to the latest trends in the design as well. The fingerprint sensor is on the side, which just adds finishing to the entire look.
4500mAh Battery
The TECNO Camon 16 Premier has a 4500mAh battery which allows you to play games and watch videos without giving up too easily. There is a 33W charger with the phone, which means that the charging won't take too much time to get done. Hence, there would not be a long wait time.
Therefore, the device is recommended for all those who are heavy gamers and do not have the patience for their phones to be charged before they can jump onto that tournament again.
Cameras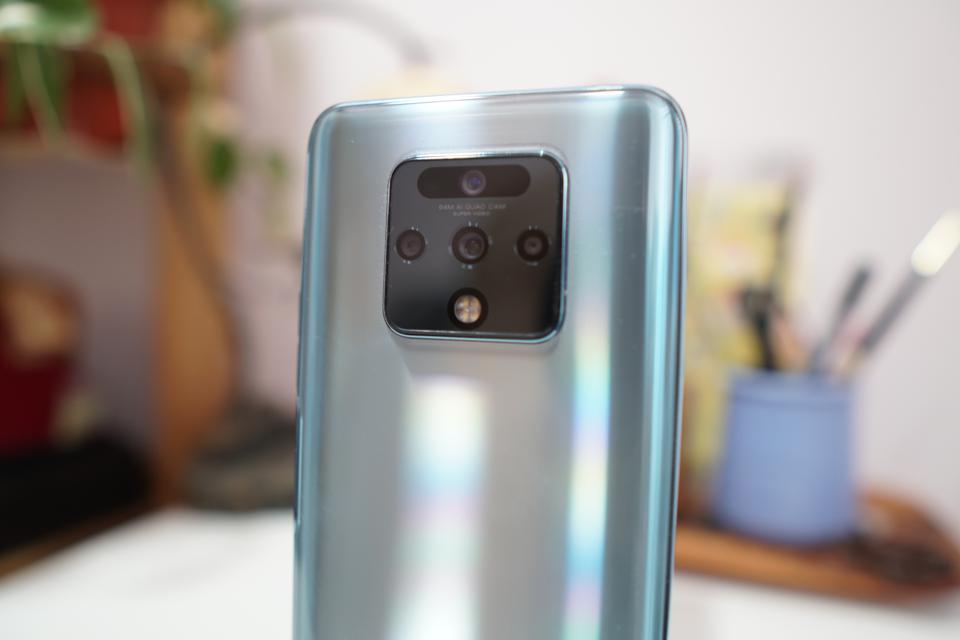 For a mid-ranger, the camera composition and features are quite interesting. There is a 64-megapixel ultra-quad rear camera with a 64MP main camera, an 8MP wide-angle/macro camera, and a 1080P 2MP ultra night video-shot lens. There is also a 2MP bokeh, which can be beneficial for those who are into deep-layer photography. For the selfie camera, the users get a 48MP primary camera supported by an 8MP secondary camera.
Here are some of the photos that I took during the night!
Coming to the functioning of the phone's camera, you are already looking at one of the best functioning cameras with good results in this budget setup. With TECNO's trademark TAIVOS technology, there is an array of different settings that can help with deep shorts. Let's just say that these shots and videos can easily rival a professional phone or video camera out there. The Camon 16 Premier masters the art of video shooting and helping with night-time photography. There are seven flashlights at the back to help with brightness.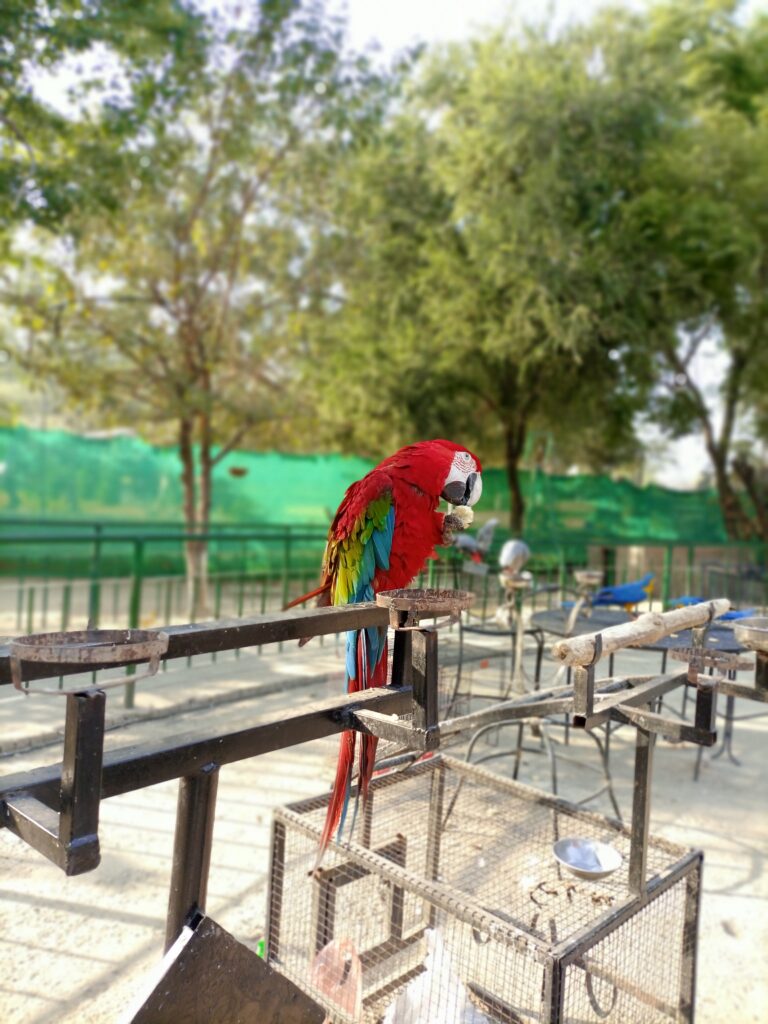 There is so much more we can talk about as far as the camera photography and videography setup of the device is concerned, but we can agree that it is the best you can get within the budget this phone is priced at.
Check out the cinematic video shot from Tecno Camon 16 Premier
The Software Experience – TECNO Camon 16 Premier 
If there is one thing in Camon 16 Premier that might not sit well with everyone, it would be the software experience. The device functions fine and the phone runs smoothly, but there is a lot of bloatware. This can be disliked by many of the users. You also get some ads in the phone's menu (which is disliked by all). Although, understandably, the budget phones are found sending ads to the users, so this isn't something unlikely.
There are some additional features like a beauty filter for when you are on WhatsApp calls, which can be a bit heavy. But overall, the visual appeal of it is better than anything else.
CONCLUSION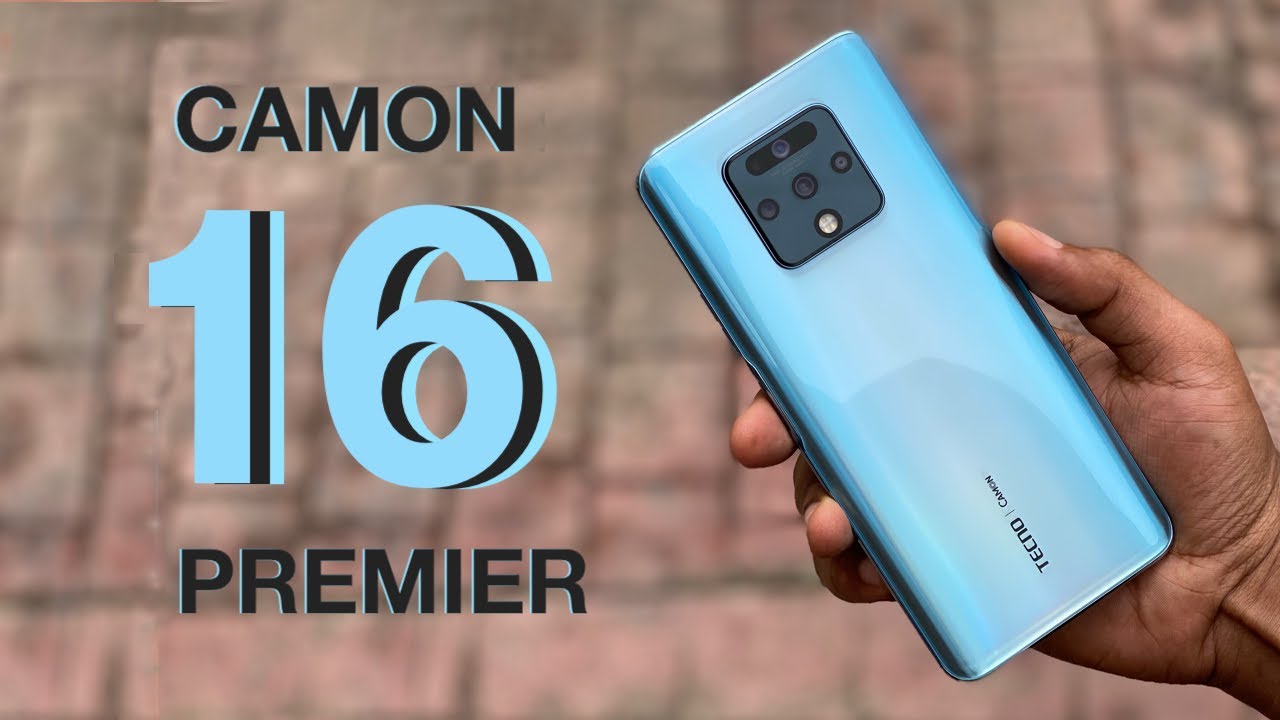 Overall, the TECNO Camon 16 Premier is the perfect device as a flagship for the African region. Elsewhere around the world, it is best for those who are looking for a budget phone that does not compromise on the picture and video quality. For that, you get the above-average performance and an amazing set of cameras fulfilling your wish. Nothing better than that!