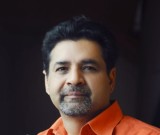 By Agha Iqrar Haroon
The Tashkent conference on Afghanistan titled "Peace Process, Cooperation in the Sphere of Security and Regional Interaction" is set to start on Monday morning without main stakeholder of Afghan Civil war— the Taliban at table and under an atmosphere where serious allegations are leveled by US commander in Kabul General John Nicholson against Russia to supply weapons to Taliban through Tajik border.
US delegation will be led by Undersecretary level official —Thomas Shannon while Russian Foreign Minister Sergey Lavrov is attending this conference. Delegations from Kazakhstan, Turkmenistan, Uzbekistan, Kyrgyz Republic, Tajikistan, Pakistan, Iran, India, Saudi Arabia, the UAE, Russia, European Union and China are attending this conference for finding out peaceful solution of unending Afghan Civil War that actually started in 1979 when former Soviet Union invaded Afghanistan politically and US pitched Pakistan to wage Jihad inside Afghanistan.
Just three days before Tashkent Conference, the US commander in Kabul General John Nicholson on Friday gave an exclusive interview to the BBC News and blamed Russia again to provide weapons to Afghan Taliban. He claimed that Russian weapons are (were) being smuggled across the Tajik border to the Taliban. "We know that the Russians are involved," he claimed.
In past, United States had been accusing Pakistan for supporting Haqqani group (of Taliban) and now this US list of countries allegedly supporting Taliban include Russia and Tajikistan. There is possibility that US may soon include Iran also into the list.
Russian regional experts believe that accusing Russia and Tajikistan for supplying weapons to Taliban just three days before Tashkent Conference is a calculated move as the US is apprehensive that Russia may raise issue of an alleged nexus between the US and the ISIS in Afghanistan. In remarks in Moscow on Friday, the Russian foreign ministry spokesman once again raised the issue stating:
"The activity of ISIS… remains an essential factor in the deterioration of the situation in Afghanistan. ISIS is consistently increasing the number of militants in the north of the country. The network of ISIS camps set up in the north of Afghanistan for the training of militants, including those from Central Asia, Russia and other countries, is a cause for special concern. We have documented facts of interaction as well as clashes between ISIS and the Taliban in the north and east of Afghanistan."
Reports coming from Kabul suggest that Afghan government and US forces are in negotiation with several Pushtun groups currently aligning with Taliban for getting political support. However, Central Asian regional experts believe that Taliban under the command of Mullah Habatullah will remain main stakeholder of Afghan War. Mullah Habatullah is leading Taliban after the death of Mullah Mansoor Akhtar who according to a Washington Post article was killed in drone strike in Pakistan when he was coming back from Dubai via Iran.
An article published in Washington Post dated March 24, 2018 titled "A Dubai shopping trip and a missed chance to capture the head of the Taliban" written by Greg Jaffe and Missy Ryan claims that in the spring of 2016 senior officials at the White House learned that the head of the Taliban had turned up in Dubai for a few days of shopping and fundraising.
Article claims that Mansour's previously unreported trip to Dubai came shortly after Taliban officials had taken part in secret negotiations with the U.S. and Afghan governments — the only three-party talks in the history of the United States' longest war.
Article of Washington Post claims a series of miscalculations — and a possible betrayal — allowed Mansour to leave the United Arab Emirates unmolested, traveling first to Iran and then to Pakistan, where he was incinerated by a Hellfire missile fired from a U.S. drone.
Tashkent Conference can be helpful for getting regional support to for a peaceful solution of Afghan War and this initiative can be linked with regional developments including a perceivable attempt to provide a gate way to Afghanistan through Uzbek border for linking Kabul with Central Asian States and the rest instead of conventional approach of linking Afghanistan to the world through Pakistan and Iran. It is pertinent to mention that Uzbekistan and Afghanistan have enhanced bilateral cooperation under the rule of President Shavkat Mirziyoyev and Uzbekistan is offering different options to Afghanistan for uplifting economy of war-beaten country.
Meanwhile, the US and the European Union independently sponsored two regional grouping of the five Central Asian states in a "5+1" format, which met in Washington and Brussels recently for linking Afghan economy with central Asian republics.
According to reports, the US diplomacy is working in three broad directions.
First, Afghanistan needs a gateway to the world market that bypasses Russia, Pakistan and Iran. Second, a revamped Northern Distribution Network is necessary to supply the US-NATO bases in Afghanistan, without depending on Russia or Pakistan's cooperation.
Third, from a medium and long-term perspective, Central Asian regimes should be moved out of the Russian and Chinese orbit. The region provides "strategic depth" for both Russia and China, which are otherwise increasingly outflanked in the Eurasian and Indo-Pacific regions by the US.
Pakistan has a vision to connect with Central Asian countries and held recently a Central Asian conference in Islamabad last week which was attended by strategic experts from Tajikistan, Kyrgyz Republic, Turkmenistan, Kazakhstan and Uzbekistan. The Conference was initiated by National Security Division (NSD) of Pakistan under the guidance of National Security Advisor (NSA) Gen Janjua. Pakistan is attending Tashkent Conference on Afghanistan as Foreign Minister Kh Asif is heading Pakistani delegation.
Strategic experts of Pakistan believe that new opportunities for Afghanistan through Uzbek Gateway to Central Asia can be useful to bring peace and prosperity in Afghanistan and a peaceful, healthy and economically independent Afghanistan can bring prosperity to Pakistan which has been facing brunt of Afghan Civil War since four decades.
Disclaimer:
The views and opinions expressed in tis article/Opinion/Comment are those of the author and do not necessarily reflect the official policy or position of the Dispatch News Desk (DND). Assumptions made within the analysis are not reflective of the position of Dispatch News Desk.