Islamabad, Pakistan: "Pakistan and Tajikistan can together work on "Energy Corridor" which can benefit the entire region thus, bringing prosperity to the region. However, several practical steps are required for the development of this energy corridor".
This was said by the former head of Pakistan's prime intelligence agency Inter Service Intelligence (ISI) Lt Gen (Retd) Muhammad Zahir Ul Islam while addressing at a Conference "Pakistan-Tajikistan: Exploring New Dimensions of Cooperation" that took place in Islamabad
Islam who heads Centre for Global & Strategic Studies (CGSS), was of the view that several practical steps are (were) required for the development of energy corridor between Pakistan and Tajikistan. He lauded the role of Tajikistan embassy in Pakistan for its proactive role for bridging the two countries.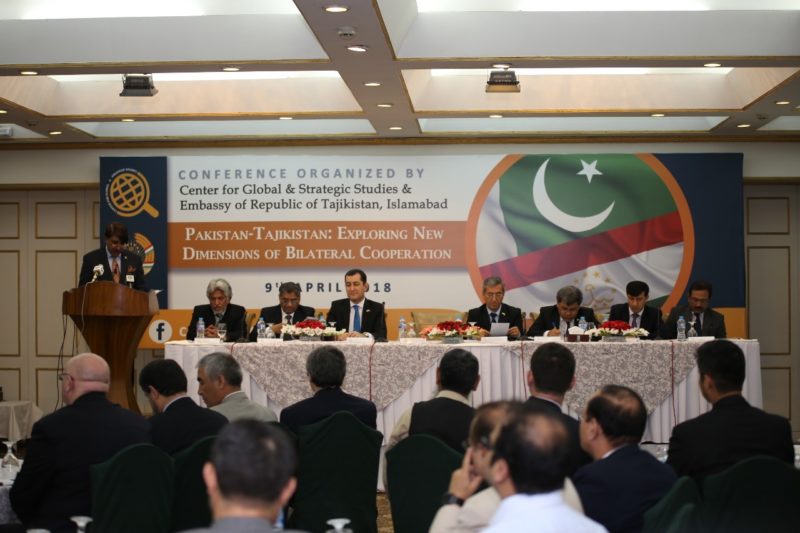 Dr. Hakim Abdullohi Rahnamo the head of the Department on Analysis and Foreign Policy Perspectives (Vision) of the Center for Strategic Researchers under the President of the Republic of Tajikistan while speaking at Conference was of the view that Tajikistan had warm relations with Pakistan while Tajikistan is to keep geo-political balance in its Foreign Policy. He said that Tajikistan's priority is to develop brotherly relations with all the Central Asian states, Pakistan, China and Russia.
Abdurahmonov Marufjon who represented the Ministry of Foreign Affairs of the Republic of Tajikistan in Conference said that the relations between Pakistan and Tajikistan have evolved and more than 50 agreements have been signed to institutionalized the relations with Pakistan.
Dr. Kurbonov Abdurahmon Sherovich- Head of the Department on Social Sciences Problem Studies of the Center for Strategic Research under the President of the Republic of Tajikistan stated that Pakistan and Tajikistan enjoys deep historical ties.
The Ambassador of the Republic of Tajikistan in Islamabad Sherali Jononov, while explaining the importance of CASA – 1000 project said that this project will alleviate electricity shortages in Pakistan during the peak summer season and replaces fuel-based power generation in Pakistan with clean hydropower. He said that CASA-1000 is a landmark project which will provide 1000 MW of electricity to Pakistan to mitigate its acute energy deficit.