Pakistan's global technology giant Systems Limited has made it to Forbes Asia's Best Under A Billion 2020 list.
The annual, thoroughly researched list highlights 200 Asia-Pacific public companies with less than US$ 1 billion in revenue and consistent top-and bottom-line growth.
The distinguished companies also have track records of exceptional corporate performance and have scored above their peers in a composite ranking that includes sales and profit growth, low debt levels, and robust governance.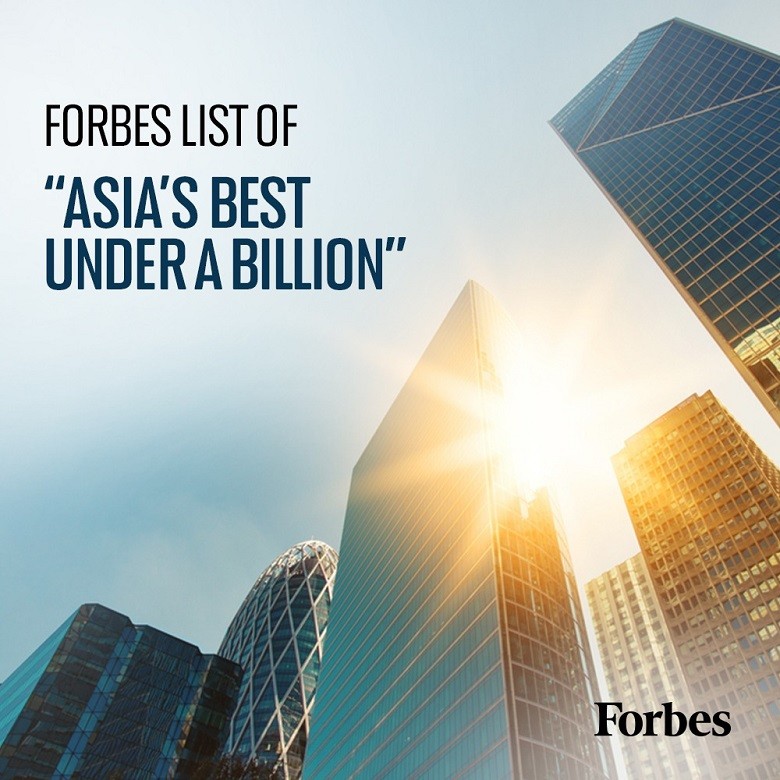 Sharing the spot with two other Pakistani companies from the textile and pharmaceutical sectors, Systems Limited is the only Pakistani company from its industry on the list.
The company's reputation as the Country's premier provider of IT, ITeS, and BPO/Contact Center services precedes itself.
They reached record-breaking revenue levels in 2019 and continued the soaring growth consolidated profit levels in 2020.
Recently, Systems also won the award for Pakistan's Top IT Exporter for 2019 as honored by the Pakistan Software Export Board.
About Systems Limited
Founded in 1977, Systems Limited is a leading global technology and business process outsourcing service provider, delivering innovative business solutions and technology-led BPO services. With over 4,000 employees globally, Systems Limited helps its customers around the world maximize their IT investments and creates specialized solutions that drive business results. These solutions leverage deep technical skills, domain expertise, products, frameworks, accelerators, and industry best practices that offer customer's substantial competitive advantage.
To learn more, please visit the link: https://www.forbes.com/companies/systems-ltd/?list=asia200&sh=7b5c50865def&fbclid=IwAR1rnPpJ8mBhjNPO5MdiZubSdUliOedY3ZExnqoFLdoY68NXqeFeCV0B5Ek