Syra Yousuf is a boss girl by all means. If she wasn't supported enough already, she is now after her silence and consecutive bravery on the divorce fiasco. The starlet has proved that she is indeed a true lady who doesn't care what the world says and does. However, now that she is divorced and has a grownup daughter too, people are expecting to see more of her on their screens. Whether it is photo shoots, commercials, or a big project like a drama, we are vying to see more of her.
But there is more of her to see definitely!
Syra's Latest Appearance On TV
Though she had been modeling for brands every now and then, the Mera Naseeb star was visibly absent from the TV screen, but she is here now, and she is here to stay. Syra recently appeared in a commercial where we got to see different sides of her. If you haven't watched it yet, here is the video:
Her Photoshoot For The Campaign
She not only did this commercial and became the brand ambassador for the beauty product from now on but did a sleek photoshoot to go with it as well. Clad in bottle-green dress, she looks uber-chic and literally a boss babe. Here are the pictures of the accompanying shoot:
She also shared this picture on her Instagram account before announcing her partnership with the brand alongside the caption:
"I can be Tough, and I can be Soft!
"Can't wait to share with you guys something exciting I have been working on."
Here is the picture she shared: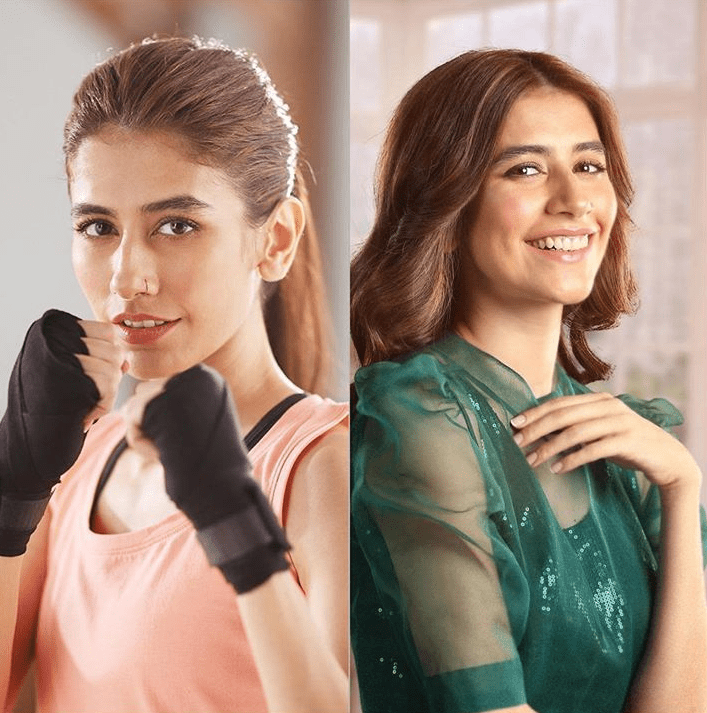 Now we know what her exciting project is, and we are excited to see more of her on our Television screens.
What Is She Up To These Days?
A lot of people are curious as to what her next moves will be, as after the divorce we haven't heard much from her side. While the speculations were ripe the last year that she will be starting her own boutique for clothing, we haven't heard anything about it yet. On the other hand, she has been doing various shoots for clothing brands, so we get the see the charming side of her on various modeling gigs.
Here are some of the pictures of her taken from multiple shoots she did recently:
Syra Yousuf is one of those celebrities that everyone loves because she has practically never been in any controversy. We can't wait to see more of her in various projects that we hope are coming soon.