By Agha Iqrar Haroon
Jacqueline Feldscher, the senior National Security Correspondent of "Defense One" believes that President Ghani left Washington "empty-handed" because President Biden categorically rejected the proposal of reversal of his decision of withdrawal of US troops from Afghanistan
Jacqueline Feldscher also referred to the statement of Jen Psaki in which he stated that the Afghan war is "not a winnable war".
In her article titled "Afghanistan is 'Not a Winnable War,' White House Says as Taliban Storms Country", she indicates that the lobbying activities of Afghan President Ashraf Ghani did not bring any result as President Biden is firm for withdrawal much sooner than September 11 deadline.
Hawks in US politics are busy generating news, views, and reports that Al-Qaida is still alive and present somewhere within Afghanistan or in adjoining regions. Loyalists of President Ghani have launched an organization "Afghans left behind Association". The majority of members of this Association are those who had been working as contractors to Australia, the US, and other NATO forces for finding and handing over Taliban to Allied forces after the October 2001 invasion of Afghanistan. Such people are reading their fate on the faces of marching Taliban towards Kabul. They are facing serious problems in getting visas from countries for whom they had been working in past and the same issue can be heard in the Australian Parliament.
These contractors claim they were promised that they would be shifted abroad for their safety in case the Taliban could come back in power. Thousands of old videos are being circulated on social media referring to the previous rule of the Taliban and their conduct against women. Portraying the Taliban as barbaric and inhuman is the core of this media campaign. Articles are appearing in western media that the Taliban are cold-hearted, insensitive, and inhuman and they must not come back into power in Afghanistan.
Blaming Pakistan for the failure of western militaries in Afghanistan is another popular pastime of western bloggers and journalists nowadays. One of the most interesting comments came from Foreign Affairs and Political Journalist of BBC News Suzanne Kianpour who in her Twitter message said that Afghan leader Abdullah Abdullah privately complained to her that "the Taliban is the brain and Pakistan the hand. Should a journalist public a complaint that was privately submitted to her?
I was told by congressional sources in his meetings with them, #Afghanistan peace leader @DrabdullahCE privately complained "the Taliban is the brain and #Pakistan the hand." When I sat down with him for a @BBCWorld interview on @RichPreston's show, he had the following to say: pic.twitter.com/RAnfMBnkvT

— Suzanne Kianpour (@KianpourWorld) June 26, 2021
According to a Kabul-based journalist whose name is withheld on request, there are over 33,500 contractors and translators who are desperate to leave Afghanistan with their families. The situation is similar in some areas of Pakistan bordering Afghanistan because there were also certain groups operating in past for capturing and handing over Taliban to allied forces after the October 2001 Kabul invasion.
"Wrath of the Taliban is in their eyes although they are avoiding making more enemies as part of their Diplomatic Move," commented a journalist from Kabul.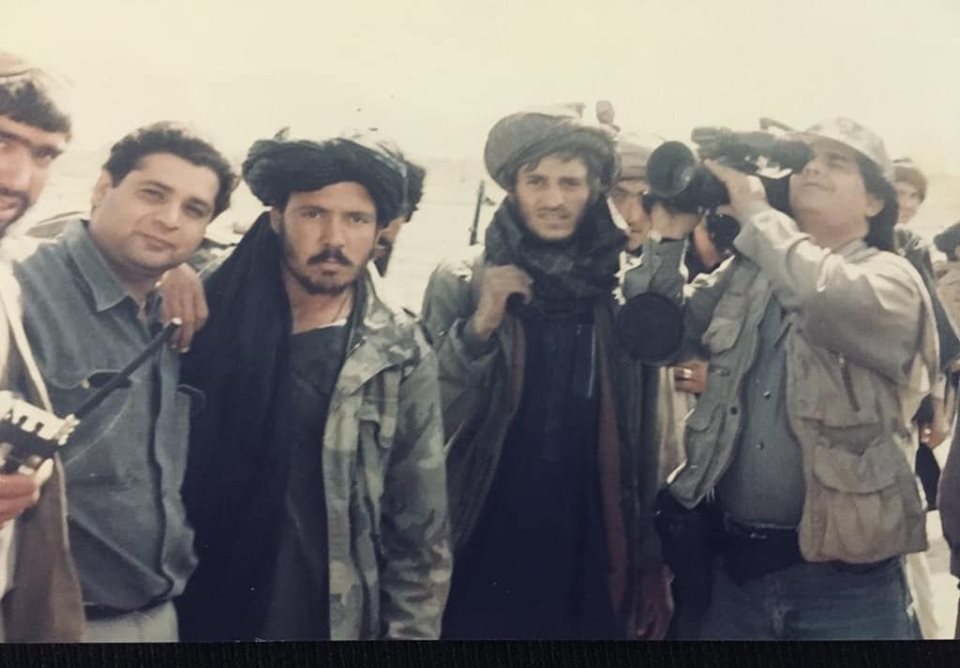 According to available information, as many as 100,000 Afghans who had been working for the United States during 2001 and 2021 could be transported out of Afghanistan to Guam, a U.S. territory that has been used as a visa waiting room for interpreters and refugees after the 1991 Gulf War and the Vietnam War. However, this process is yet to be started.
Swift withdrawal of US forces is creating an ambiance of horror and terror at both sides of the border but it looks that administration of President Biden and the Taliban are on the same page and the only interest of the United States is to come out of the war without further delay; forgetting the future of Afghanistan and the region.
If we browse the history of Washington from Operation Cyclone to Operation Endorsing Freedom; the US always decided what suits him. Operation Cyclone was the code name for the United States Central Intelligence Agency program to arm and finance the mujahideen in Afghanistan through Pakistan from 1979 to 1989, prior to and during the military intervention by the former USSR.  Operation Enduring Freedom (OEF) was the official name used by the U.S. government to invade Afghanistan on October 7, 2001. Pakistan had to join the US war under threat accepted by former President Gen Musharaf. Now swift US military withdrawal looks like another Operation whose name is still unknown but can be called Retrait Militaire Rapide.
US media has reported that President Joe Biden had assured Afghan President Ashraf Ghani and Dr. Abdullah Abdullah for military and economic assistance after withdrawal but added that "We stand with you, but the leaders of Afghanistan have to decide their own future and violence in Afghanistan must end at all costs.
Knowingly that allied forces and International Security Assistance Force (ISAF) faced total failure in controlling violence, President Biden has taken this task to a fragile, resourceless, and incompetent Afghan government. ISAF was a NATO-led military mission in Afghanistan, established by the United Nations Security Council in December 2001 to fight against the Taliban. It had over 130,000 soldiers on the ground but failed to achieve its targets and disbanded on December 28, 2014. I believe that the formation of ISAF was a blessing in disguise for the Taliban because today they can rightfully say that they had defeated almost entire Europe, Australia, Canada, and the United States.
After 20 years of Operation Enduring Freedom, the Taliban have captured half of Afghanistan and are marching towards Kabul for the final countdown but waiting for the complete withdrawal of US forces before they engage in Kabul.
According to Dan De Luce of NBC News, the Taliban are advancing at lightning speed across Afghanistan as U.S. troops withdraw. They now control a third of the country, are fighting for control of 42 percent more — and may even be slowing their advance on purpose.
A Taliban commander in Ghazni province told NBC News that he and fellow fighters were surprised at the speed of their advance and had avoided capturing some targets so as not to run afoul of the U.S.
Independent journalists from Kabul are reporting that the Taliban are present in suburban areas and in the outskirts of all major cities including Capital Kabul. They believe that the Taliban will decide when to capture Kabul and they are not in hurry.
Wall Street Journal (WSJ) reported that 8.5 million Afghans already live under Taliban control and with more than 13 million in contested zones.
"Most of the newly captured districts surround provincial capitals, which the group will move on once U.S. and allied forces are gone. The intelligence community believes Kabul could fall six months after the U.S. withdrawal has finished," claims WSJ.
The great warrior Amir Taimur who founded the Timurid Empire in and around modern-day Afghanistan, Iran, and Central Asia, said in his biography that:
The best is to let Afghana (Pushtun part of Afghanistan) live alone and do not offer any friendship or enmity. If you have to conquer them, then do it without a human heart. 
Note: Agha Iqrar Haroon is a senior journalist from Pakistan working in the field since 1988. He covered the Afghan war during 1995-97 and then during 2001-2006 while working with national and international media outlets including WTN News Agency, ETN News Agency, the News International, Abu Dhabi Television, and Al-Jazeera News.
Disclaimer:
The views and opinions expressed in this article/Opinion/Comment are those of the author and do not necessarily reflect the official policy or position of the DND Thought Center and Dispatch News Desk (DND). Assumptions made within the analysis are not reflective of the position of the DND Thought Center and Dispatch News Desk News Agency.