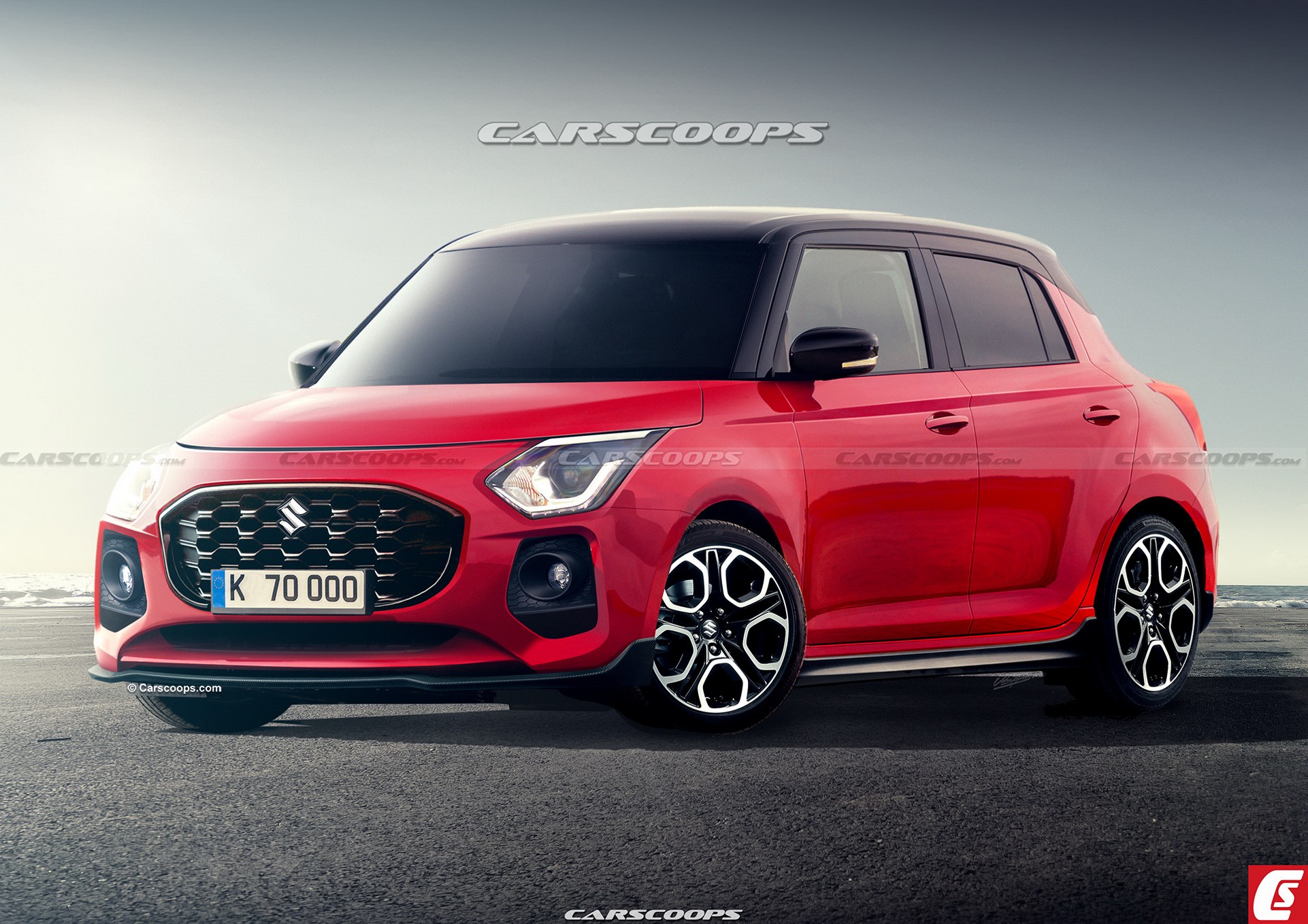 Pak Suzuki Motor Company offers a number of cost-effective hatchback cars with advanced features to the citizens of Pakistan. The cars include Suzuki Alto, Suzuki Cultus, Suzuki Wagon R, and Suzuki Swift. All these are prior options for middle-class customers who want to own a vehicle. However, the economic instability has made it hard for customers to pay the hefty prices of cars at once. Therefore, Bank Alfalah is providing feasible car loan schemes to pay for cars in instalments. This article centres around Suzuki Swift instalment plans with Bank Alfalah.
Why Bank Alfalah? Because it is one of the best banks in Pakistan. It provides easy and convenient financial services to the people of Pakistan. The car instalment plans vary according to the demands of the clients. You can set your equity rate and plan duration according to your feasibility. The equity rate begins at 30% and goes up to 75% for 3-7 years plans.
Suzuki Swift Overview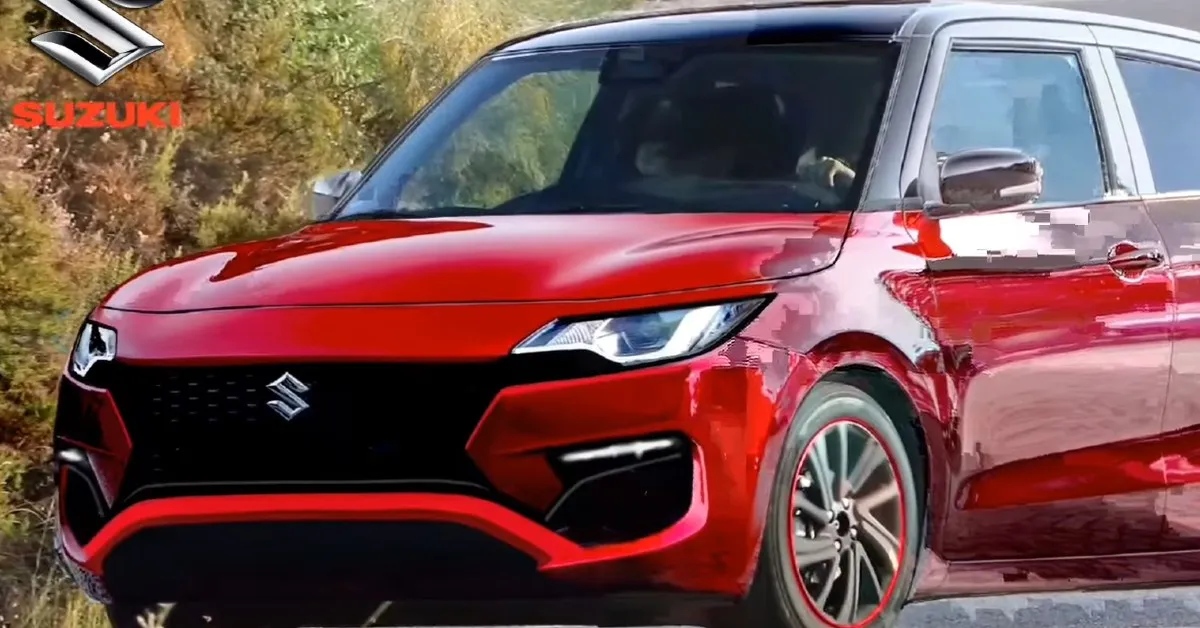 The upcoming Suzuki Swift in Pakistan has a 1200cc dual jet inline-4 engine. There are both, manual as well as automatic, transmission variants. It is a subcompact hatchback car with a comfortable interior to accommodate 5 passengers. Suzuki Swift 2022 can ride up to 13 kilometres in the city and 15 kilometres on the highway. The Suzuki Swift price in Pakistan lies between PKR 31-37 lacs. there are three variants: Suzuki Swift GL MT, Suzuki Swift GL CVT, and Suzuki Swift GLX CVT.
Suzuki Swift Instalment Plans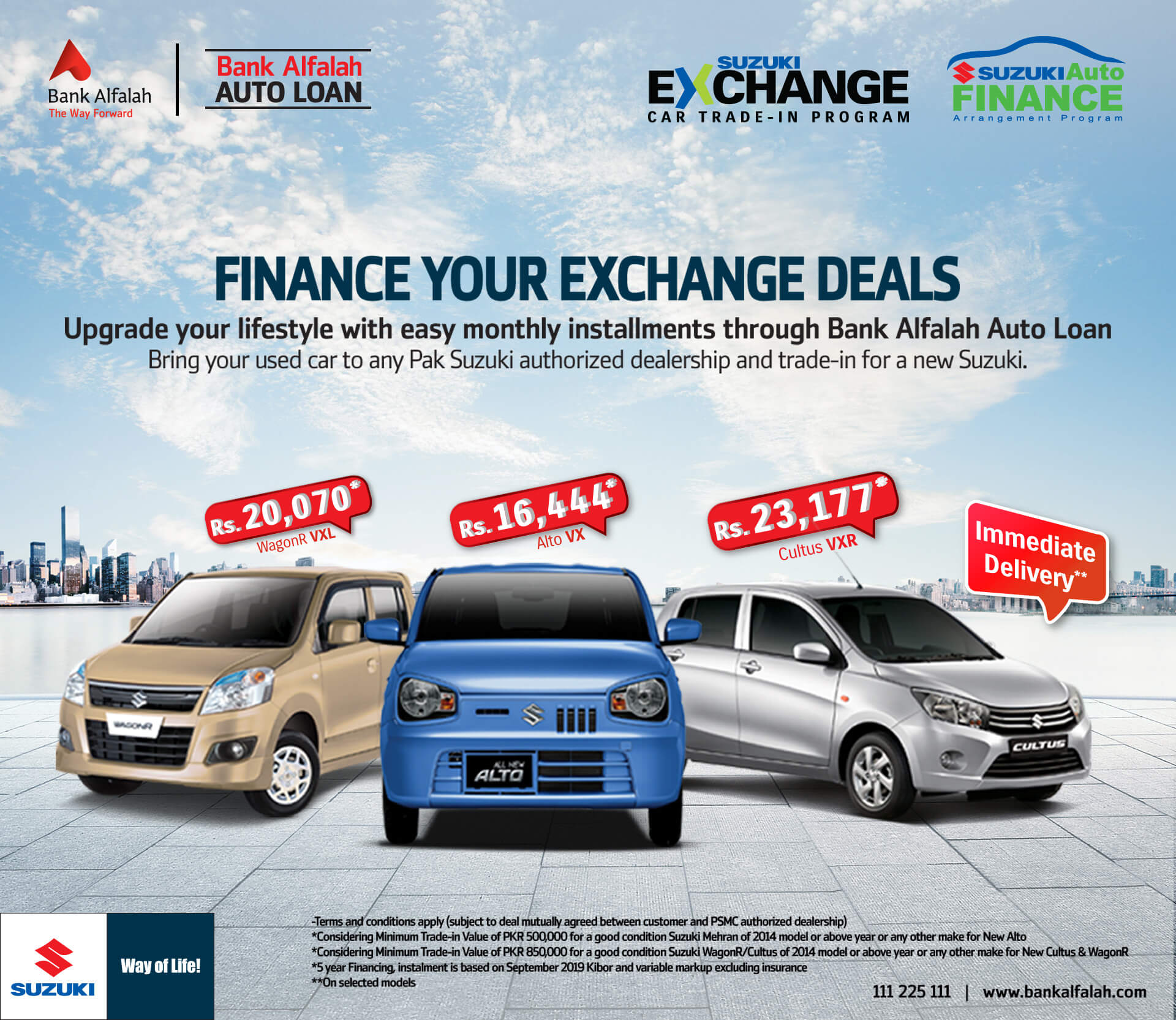 Bank Alfalah has a free auto loan calculator on its website that allows users to plan their leases without visiting the bank. Here are the instalment plans for Suzuki Swift GL CVT variants that are most demanded in Pakistan. The instalment plan duration begins from 2 years to 3 years. However, the table below will give all the details regarding 3 years plan with equity beginning from 30%.
| | | | | |
| --- | --- | --- | --- | --- |
| Equity | Total Car Price | Down payment/Equity | Alfalah Bank Participation | Monthly Installment |
| 30% | 3,420,000 | 1,026,000 | 2,394,000 | 89,214 |
| 35% | 3,420,000 | 1,197,000 | 2,223,000 | 82,841 |
| 40% | 3,420,000 | 1,368,000 | 2,052,000 | 76,469 |
| 45% | 3,420,000 | 1,539,000 | 1,881,200 | 70,097 |
| 50% | 3,420,000 | 1,710,000 | 1,710,000 | 63,724 |
| 55% | 3,420,000 | 1,881,000 | 1,539,000 | 57,352 |
| 60% | 3,420,000 | 2,052,000 | 1,368,000 | 50,979 |
| 65% | 3,420,000 | 2,223,600 | 1,197,000 | 44,607 |
| 70% | 3,420,000 | 2,394,000 | 1,026,000 | 38,234 |
| 75% | 3,420,000 | 2,565,000 | 855,000 | 31,862 |
For more vehicles instalment plans look at: