Pakistan's automobile industry is among those that suffered the mightiest blows.
The repercussions are being inflicted on every level of the nation's infrastructure. Since the economy of Pakistan is under a lot of external pressure, Suzuki Pakistan has increased the price of Suzuki Cultus 2023. It was not long ago, two weeks to be exact, when Pak Suzuki subjected a letter to all dealerships, instructing an increase in prices of all models available in the market. As of 8th February 2023, Pak Suzuki has once again jacked up its prices for all models. Today we shed light on Suzuki Cultu's price.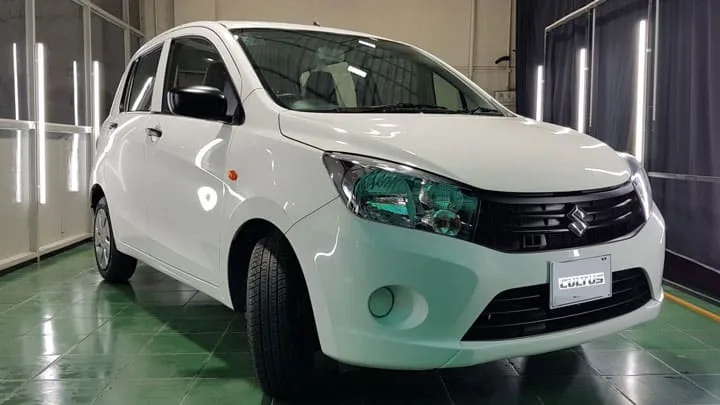 Cultus overview
In 2017, Suzuki launched the third-generation Suzuki Cultus, known as Celerio, worldwide. The third-gen had a total revamp in its design and aesthetics. The car is available in three variants, VXR, VXL and Cultus Auto Gear Shift (AGS).
Suzuki Cultus is a supermini car that has a compact hatchback design. The overall exterior of cultus 2023 is unique and well-proportioned. The rear end houses a trapezium-shaped, upswept, stacked tail light with a high-mount stop lamp on the rear spoiler. The Suzuki Cultus VXL also comes with electrically adjustable side mirrors.
It has a 998 1.0 litres cc 3-cylinder engine. It generates a power of 50/6,000 kW/rpm at a torque of 90/3,500 Nm/rpm. Cultus has an impressive mileage of 14 km/l in the city and 18 km/l on the highway.
Security features include seatbelts, an anti-brake locking system (ABS) with an immobilizer,  and SRS front airbags in the VXL trim.
Suzuki Cultus price
As of 8th February 2023, Pak Suzuki has issued a letter to all its dealerships nationwide to increase marked prices off all models and variants. The price difference ranges up to PKR 350,000. Below are the new rates for all Cultus variants:
Variants
Old Price (Rs.)
New Price (Rs.)
Increase (Rs.)
Suzuki Cultus
Cultus VXR
3,039,000
3,326,000
287,000
Cultus VXL
3,339,000
3,654,000
315,000
Cultus AGS
3,569,000
3,906,000
337,000
Auto sector analyst Arsalan Hanif said PSMC increased car prices due to global inflationary pressure increasing raw material prices. "This will also improve margins of the company as it has been in an operating loss due to higher demurrage charges and financial charges on delayed delivery to customers," Hanif said. However, Hanif added that sales would remain under pressure due to lower purchasing power, inflationary pressure and higher interest rates.