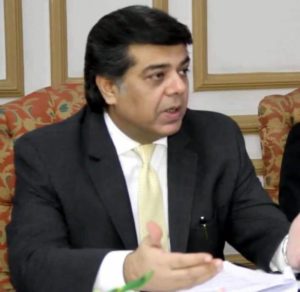 ISLAMABAD, Pakistan: The Supreme Court of Pakistan on Thursday withdrew its order which had placed a bar on transfer of the Secretary Information Sardar Ahmed Nawaz Sukhera.
The Court withdrew its order in response to a plea filed by Ahmed Nawaz Sukhera, seeking the lifting of a ban imposed by the Supreme Court on his transfer.
In his plea, Sukhera said that he doesn't wish to stand in the way of the new government to post a better and more competent officer in the Information Ministry.
Sardar Ahmad Nawaz Sukhera, a BS 22 Officer of Pakistan Administrative Service (PAS), was posted as the Secretary of Ministry of Information and Broadcasting in March 2017.
But on June 26, 2018, the Establishment Division transferred Ahmed Nawaz Sukhera as the Secretary Federal Education and Professional Training Division. However three days later, the Supreme Court directed the Establishment Division to revert its decision of transferring the Secretary Information and Broadcasting Division Ahmad Nawaz Sukhera.
Eventually in pursuance of the Supreme Court's orders, Ahmed Nawaz Sukhera was re-posted as the Federal Information Secretary on June 29, 2018.