ISLAMABAD, Pakistan: The Federal Minister for Information and Broadcasting Senator Shibli Faraz has said that reserves held by the State Bank of Pakistan have increased to US$ 12.5 billion from US$ 8 billion due to the prudent economic policies of the incumbent government.
While briefing the media after the Federal Cabinet meeting held on Tuesday with Prime Minister Imran Khan in the Chair, the Minister said that when Pakistan Tehreek-e-Insaf (PTI) we came into power the current account deficit was at US$ 20 billion and in two years we brought it to US$ 3 billion by reducing it to US$ 17 billion.
The Information Minister said that under the Ehsaas Program, the government has distributed financial assistance to 15 million families.
Shibli Faraz said that the government adopted the policy of reducing imports and increased exports which resulted in the strengthening of the Country's economy.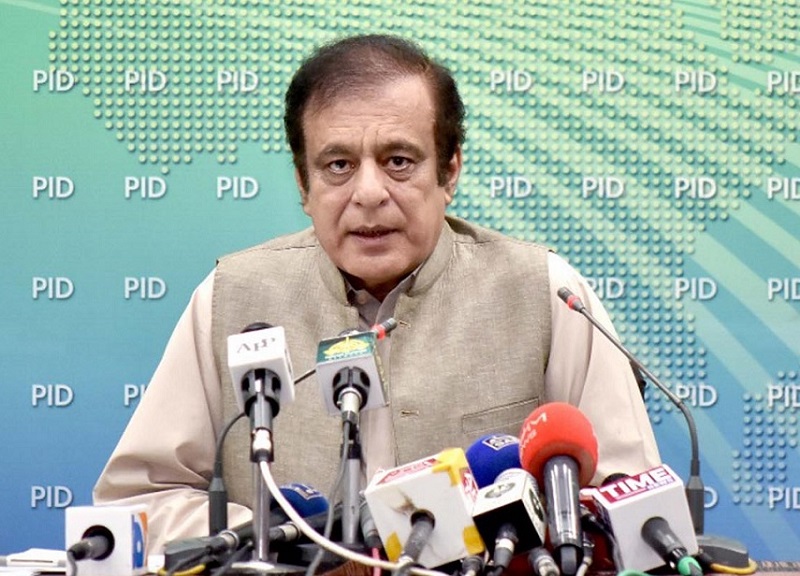 Earlier, the Federal Cabinet discussed the overall economic and political situation of the Country.
Separately, the Parliamentary Secretary for National Food Security Muhammad Ameer Sultan told the National Assembly while responding to a Calling Attention Notice that Rs 50 billion have been set aside to provide subsidy to the farmers on different agriculture-related inputs.
The Parliamentary Secretary said that the federal and provincial governments are holding consultations to formulate a uniformed policy to grant a subsidy of Rs 37 billion to the farmers on the prices of fertilizers especially the DAP.
Ameer Sultan said that the provinces are willing to provide subsidy to the farmers on fertilizers from Rabi Season. He further said that the development of the agriculture sector is the priority of the incumbent government.