By Nadir Ali
Deterrence is a tactic used to stop an enemy from acting in a particular way by threatening them with dire consequences. The strategic stability that exists between nuclear-armed states is based on deterrence in the context of nuclear weapons. Recent years have seen an increase in nuclear-armed states in South Asia, which has caused the region to place more emphasis on deterrence.
In South Asia, the idea of deterrence is complicated, and there are a lot of misconceptions that need to be cleared up. The secrecy surrounding both countries' nuclear doctrines and capabilities is one of the major obstacles to understanding deterrence in South Asia. It is challenging to accurately assess each nation's nuclear capabilities due to a lack of transparency, which can result in perceptions and misunderstandings that could have harmful repercussions.
The notion of nuclear brinkmanship, in which one side purposefully escalates a crisis to the point of using nuclear weapons in an effort to pressure the other side into yielding, is one of the major misconceptions in South Asia. This approach is useful in conventional conflicts but extremely dangerous in the nuclear setting, where even a small error can have devastating effects. Perceptions of one's own invincibility frequently fuel the idea of nuclear brinkmanship and can result in overconfidence and irrational behavior.
For decades, the relationship between India and Pakistan, two nuclear-armed countries in South Asia, has been tumultuous. The two nations have engaged in three significant wars and numerous smaller conflicts. The fact that Pakistan and India both possess nuclear weapons has given their relationship a new dimension. The threat of nuclear war looms large over the region, even though nuclear weapons may prevent large-scale conventional war. In such circumstances, deterrence plays a crucial role in preserving tranquility and stability.
Similarly, decision-making in each state is influenced by how it views the other's nuclear capabilities and intentions. For instance, India might be reluctant to take any military action against Pakistan if it believes Pakistan has a significant nuclear capability out of concern for nuclear retaliation. In a similar vein, Pakistan might feel compelled to use its nuclear arsenal before India attacks if it thinks that India's nuclear doctrine permits a pre-emptive strike.
The notion of the "nuclear threshold" is among the most important myths prevalent in South Asia. This idea refers to the conviction that there is a cutoff point above which nuclear weapons will not be used. The line between the small-scale and nuclear conflict is unclear in reality, and either could happen at any time. The notion that nuclear weapons offer total security is another misconception. The security of the region is seriously threatened by nuclear weapons, even though they may prevent a major conventional war.
In South Asia's nuclear arms race, both the number of nuclear weapons and their delivery systems have increased. Both India and Pakistan are equipped with nuclear-capable missiles that are capable of attacking each other's major cities. Therefore, deterrence is more difficult and complex now that there are more nuclear weapons and their delivery systems. To lessen the possibility of a nuclear conflict, India and Pakistan must communicate and address each other's concerns. However, security in the region and around the world faces an unprecedented threat from nuclear terrorism, and it is challenging to determine how vulnerable each nation's nuclear weapons and materials are due to the opaqueness of their nuclear programs.
India has aggressively modernized its nuclear arsenal in recent years, increasing the quantity and sophistication of its arsenal. Pakistan has begun to worry that India's growing nuclear capability could upset the balance of power in the region and jeopardize Pakistan's security as a result. Pakistan has responded by pursuing a strategy of creating tactical nuclear weapons, which are meant to thwart any conventional Indian attack.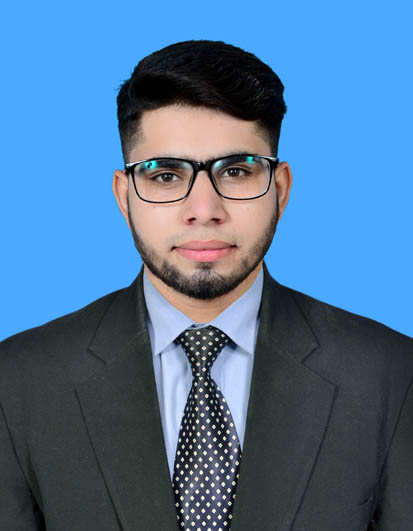 Nadir Ali holds a bachelor's degree in Strategic and Nuclear Studies from the National Defense University, Islamabad. He has written for Modern Diplomacy, Pakistan Today, Pakistan Observer, and numerous other publishers. He tweets at @hafiznadirali7 and can be reached at hafiznadirali7@gmail.com
Disclaimer:
The views and opinions expressed in this article/Opinion/Comment are those of the author and do not necessarily reflect the official policy or position of the DND Thought Center and Dispatch News Desk (DND). Assumptions made within the analysis are not reflective of the position of the DND Thought Center and Dispatch News Desk News Agency.