Everyone's favorite premium, Pakistani fast-food chain SIMPLY SUFI XPRS celebrated 2 years of success at the Emporium Mall with an anniversary bash that you just won't believe!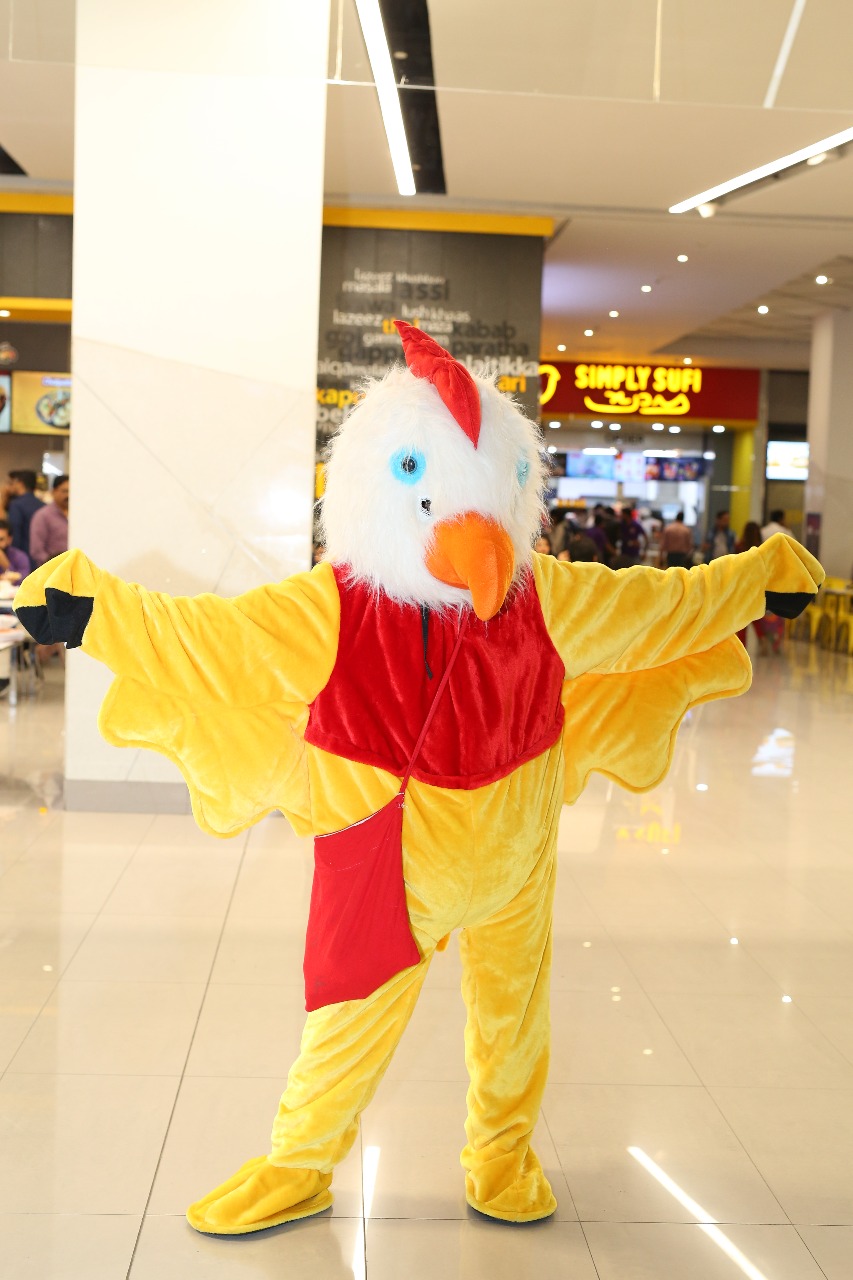 They went all out on making sure that everyone had a great time with celebrity guests and fun activities, it really was a super fun evening for everyone.
And they didn't stop there!
There's a SIMPLY SUFI XPRS Anniversary deal going on right now. For only Rs. 599, you can grab an XPRS Chicken Burger, 6 Chicken Wings, 2 Regular drinks and Fries. There's even a scratch-and-win contest but the meal is only available for a limited time, so order now before you miss out.
The best part about the anniversary celebrations, though, had to be the fact that the SUFI Group of companies didn't lose sight of their values.
As an organization that is known for giving back to the community, they've been long-time supporters of the SOS Children's Village. The SOS Children's village is a great child welfare organization that helps orphaned children live a better life. And the SUFI Group of Companies have always made it a point to invite children from the organization to join them at events.
The SIMPLY SUFI XPRS 2nd Anniversary celebration was no different and there were plenty of activities to ensure that the children, both from SOS and the crowd, had a fantastic time.
There were games, colouring, face painting and even a giant SIMPLY SUFI XPRS Chicken mascot! And the cake they had for the cake cutting ceremony was simply unbelievable. Not only did it taste great but it was made to look like a giant burger. The crowd absolutely loved it!
There were plenty of Lahore's social media influencers at the event, so you know they couldn't stop taking pictures with it.
Hosted by RJ Rizwan, the event was a star-studded affair. Quite literally, in fact, as the first guests were the talented, young cast-members of beloved children's TV show Chanda Taray. The cast chatted with RJ Rizwan for a bit before entertaining the crowd with comedy routines, songs and even led everyone on a sing-along.
During the breaks between activities, RJ Rizwan kept everyone's energy up, talking to the audience and making jokes. After the Chanda Taray kids finished up their performance, the RJ brought the super talented and beautiful Sarwat Gilani on-stage.
On her way to chat with RJ Rizwan, she stopped to snap some pictures with her adoring fans. Lucky!
She was absolutely lovely and so charming, as she shared her family's love for SIMPLY SUFI XPRS and how much she was enjoying being at the 2-year anniversary event.
Sarwat was joined by the Senior Management of SIMPLY SUFI XPRS for the cake-cutting ceremony. And as sad as the crowd was to see the beautiful cake cut, they could not wait to get a slice.
The SIMPLY SUFI XPRS management gave a short speech with an announcement that is sure to excite the readers in Islamabad. They're opening their first outlet outside Lahore in Giga Mall, Islamabad!
Right after the cake cutting, the Management of SIMPLY SUFI XPRS took Sarwat on quick a tour of the facilities and to meet the staff at the Emporium Mall outlet. She told RJ Rizwan how happy she was with the great work the company has done in their two years and how attentive they were with ensuring hygiene and quality levels while maintaining the international standards.
All in all, it was a great evening and a lot of fun. But if you're feeling left out, don't worry. You can always grab yourself a SIMPLY SUFI XPRS Anniversary Meal and celebrate SIMPLY SUFI XPRS 2nd Anniversary with them! The scratch-and-win contest is still on so you can win some incredible prizes too so don't forget to grab the opportunity.