ISLAMABAD, Pakistan: The Federal Minister for Information and Broadcasting Senator Syed Shibli Faraz has stressed upon the youth to follow Quaid-e-Azam's principles of Unity, Faith and Discipline to overcome challenges and difficulties.
In his message on the 74th Independence Day of Pakistan, the minister congratulated the nation and paid a glowing tribute to elders and forefathers for their great sacrifices which made it possible that Pakistan appeared on the World Map on August 14, 1947 as an Independent Country.
However, the minister added that now it is up to us to present Pakistan as a strong, developed, and progressive Country to the community of nations and to mold this country according to the dreams of its founding leaders Quaid-e-Azam Muhammad Ali Jinnah and Allama Muhamad Iqbal.
The information minister said that our great leader Quaid-e-Azam Muhammad Ali Jinnah presented the idea of democratic and progressive Pakistan based on harmony and strived for rule of law, discipline, and supremacy of democratic norms.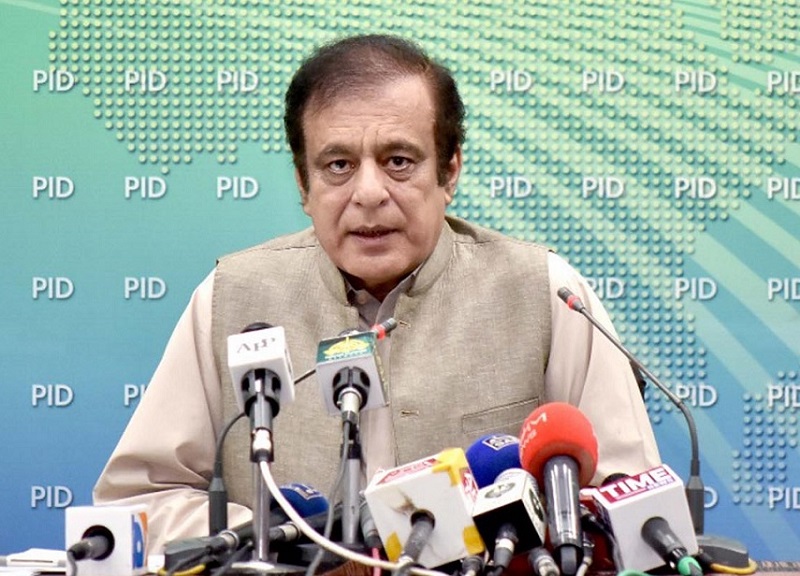 "While celebrating Independence Day we must remember our suppressed Kashmiri brethren who have been deprived of their right to self-determination and are facing the cruelty of occupant army," he said.
Shibli Faraz said that we warn India on this occasion that she will not be able to stop the freedom struggle of the Kashmiris who have been under siege for over one year through its illegal actions.
The whole Pakistani nation is ready to make sacrifices for the suppressed Kashmiris, he said.
The minister said that we will expose malafide Indian intentions and will get the right of self-determination for the Kashmiris and the first important step towards this grand objective is the inclusion of Indian Illegally Occupied Kashmir in Pakistan's Political Map as an integral part of Pakistan by Prime Minister Imran Khan.
Senator Shibli Faraz said that on this day we also reiterate our commitment with Kashmiris and ensure them that Pakistan will continue their political moral and diplomatic support.
The information minister said that we are faced with many challenges and COVID-19 has been the foremost challenge which has badly impacted our national health, economy, education, and other walks of life.
However, despite all difficulties the government and the people have not only fought against this international pandemic but have managed to control through following SOP's, he said.
The minister said that with Allah's blessings, the COVID-19 impact on our Country is much less as compared to other developed and prosperous countries.
Shibli Faraz also said that Prime Minister Imran Khan supported the poor segments of the society during the COVID-10 pandemic through the Ehsaas Cash Support Program and the establishment of Shelters.
The information minister said that Allah Almighty has blessed Pakistan with all kinds of resources.
"Our youth is full of courage, potential, and patriotism. They know that only through following Quaid-e-Azam's principles of Unity, Faith, and Discipline, they will be able to overcome challenges and difficulties," he said.
The minister said that we have to promote thinking through our education system, media, and religious clergy which practically represents the Ideology of Pakistan and promotes peace, harmony, and development in the world.
"Today we resolve to make Pakistan a strong vibrant and developed nation where there will be no injustice torture lawlessness and no poverty.
On this day, let us renew our faith in making Pakistan a developed prosperous and equitable country," he said.