Sharjah Parking SMS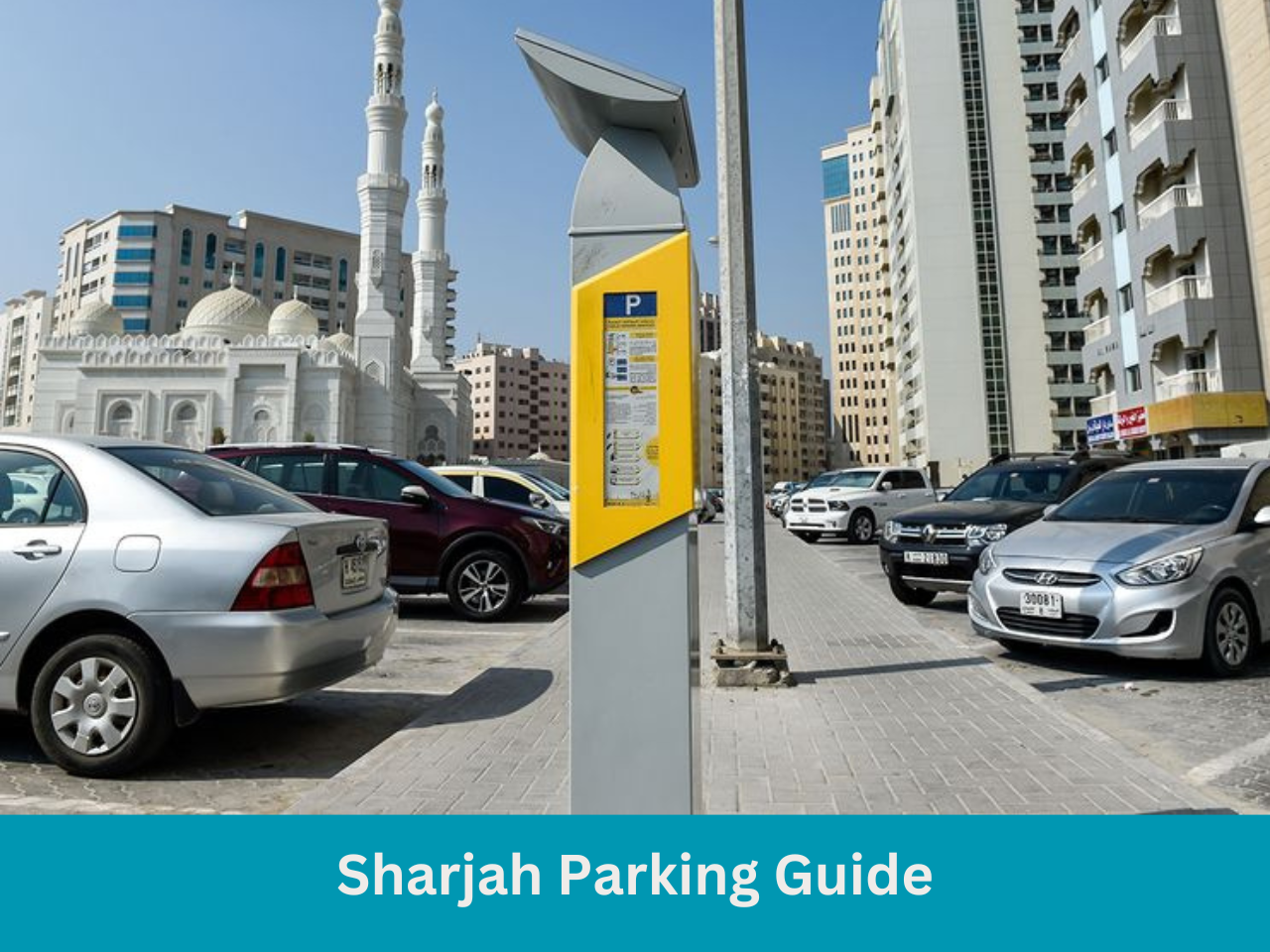 Highlights
Introduction
Essentials of the parking system in Sharjah
Parking availability and locations
Parking timings and charges (tabulated form)
Parking subscriptions
a. Personal
b. Commercial
c. Exceptional
How to pay for parking
SMS parking system
Parking fines and penalties
Frequently Asked Questions (FAQs)
Conclusion
Navigating parking in any city can be a challenge, but understanding the parking system in Sharjah is essential to a hassle-free experience. This comprehensive Sharjah Parking Guide will cover the ins and outs of parking in Sharjah, including essentials, parking locations, timings, charges, subscription types, payment methods, SMS parking, and fines.
Essentials of the Parking System in Sharjah
Sharjah boasts an organized and efficient parking system managed by the Sharjah Municipality. It offers free and paid parking zones, making it easy for residents and visitors to find suitable parking spots. In paid parking areas, you will find parking meters that accept coins, credit cards, and even payments through mobile applications.
Parking Availability and Locations

Sharjah's parking system is spread across the city, with numerous parking spaces available in popular areas. Some of the key locations with ample parking include:
Al Sour
Al Khan
Umm Al Tarafa
Du Dang
Al Jubail
Al Majara
Al Mareeja
Al Shwahain
Al Nasirya
Maysaloon
Al Ilya
Al Nabba
Al Mahata
Al Shahaba
Al Musala
Al Gudaibah
Al Munakh
Al Yarmouk
Al Abar
Al Khuzaima
Halwan
Samanan
Semnan
Al Khozamah
Batanh
Industrial Area 4,5, and 6.
Parking Timings and Charges
The parking timings and charges in Sharjah vary depending on the zone and day of the week. Here's a tabulated summary of the parking charges and timings:
Zone A
Sat-Wed: 8 AM-10 PM 2/hr
Thu-Fri: 8 AM-12 AM 2/hr
Zone B
Sat-Wed: 8 AM-10 PM 1/hr
Thu-Fri: 8 AM-12 AM 1/hr
Parking Subscriptions
Sharjah Municipality offers three types of parking subscriptions, catering to different needs:
a. Personal: This subscription is designed for individuals who require long-term parking in specific areas. The personal subscription can be purchased monthly, quarterly, or annually.
.
| PERIODS (MONTHS) | ONE CARD (AED) | TWO CARDS (AED) | ONE CARD FOR TWO VEHICLES (AED) |
| --- | --- | --- | --- |
| 3 | 850 | 1,600 | 1,000 |
| 6 | 1,400 | 2,500 | 1,700 |
| 12 | 2,300 | 4,150 | 2,750 |
b. Commercial:
Commercial subscriptions are available for businesses that need employee parking spaces. These subscriptions can also be obtained monthly, quarterly, or annually.
| PERIODS (MONTHS) | ONE CARD (AED) | TWO CARDS (AED) | THREE CARDS (AED) | FOUR CARDS (AED) |
| --- | --- | --- | --- | --- |
| 3 | 1,050 | 1,900 | 2,700 | 3,400 |
| 6 | 1,750 | 3,150 | 4,500 | 5,700 |
| 12 | 2,850 | 5,150 | 7,300 | 9,300 |
c. Exceptional:
Exceptional subscriptions cater to individuals or businesses with unique parking requirements, such as people with disabilities or diplomatic vehicles. These subscriptions can be customized according to specific needs.
| PERIOD (MONTHS) | ONE CARD (AED) |
| --- | --- |
| 3 | 600 |
| 6 | 1,050 |
| 12 | 1,850 |
How to Pay for Parking
There are several methods to pay for parking in Sharjah, including:
Coins: Insert coins into the parking meter and collect the ticket to display on your vehicle's dashboard.
Credit cards: Many parking meters accept credit card payments.
Mobile applications: You can use apps like mParking to pay for parking in Sharjah.
SMS Parking System Sharjah
Sharjah offers an SMS parking system, which allows you to pay for parking using your mobile phone. To use SMS parking, simply send an SMS with the following format to 5566: <Plate Number> <Space> <Zone Code> <Space>
< Duration in hours>. You will receive a confirmation message, and the parking fee will be deducted from your mobile phone balance. Ensure your vehicle's plate number and zone code are entered correctly to avoid fines.
Parking Fines and Penalties
Parking violations in Sharjah can lead to fines and penalties. Some of the common parking offenses and their respective fines include:
Fine for Parking in prohibited areas: AED 500
Parking in spaces reserved for people with disabilities: AED 1,000
Fine for Parking without a valid ticket or exceeding the paid Duration: AED 150
Blocking traffic or causing obstruction: AED 300
Frequently Asked Questions (FAQs)
Q: Are there any free parking zones in Sharjah?
A: Yes, Sharjah has several free parking zones. However, they are subject to availability and may be limited during peak hours.
Q: How do I find the zoning code for the parking area?
A: Zone codes are displayed on the parking meters and signage in each parking zone.
Q: Can I extend my parking duration remotely using the SMS parking system?
A: You can extend your parking duration by sending another SMS with the updated Duration to 5566.
Q: What happens if I need to remember to display my parking ticket on the dashboard?
A: Failing to display a valid parking ticket may result in a fine of AED 150.
Conclusion
Navigating the parking system in Sharjah is relatively straightforward once you understand the essentials. This Sharjah Parking Guide has provided all the necessary information, from parking locations and charges to subscription types and payment methods. By familiarizing yourself with the rules and regulations, you can ensure a hassle-free parking experience in Sharjah. Always park responsibly and pay your parking fees to avoid fines and penalties.