WANA, Pakistan: Undisputedly Pakistan is a country with abundant natural beauty and tourist attractions. This country of beautiful mountains, spectacular valleys, picturesque villages, beautiful streams and snowed covered mountain peaks which make it a must visit country for people who want to spend some days in the lap of unspoiled nature. However, this land of beauty is less explored by the tourists mainly due to the past governments' little attention towards tourism in Pakistan to explore the untapped beauty of the country.
The incumbent Pakistan Tehreek-e-Insaf (PTI) led government is giving great importance to tourism sector and tries to explore the unexplored beauty and scenic spots at various parts of the country mainly because of Prime Minister Imran Khan personal interest in the sector.
Few days ago, Prime Minister Imran Khan twitted that Pakistan was a land of unimaginable beauty, hidden natural wonders and untapped tourism potential, which shows how much he loves the breathtaking natural wonders.
One such beautiful and picturesque valley is located in district South Waziristan, Khyber-Pakhtunkhwa (KP) named Shakkai, which was recently given the status of tehsil, with a population of around 70,000, which is at some 33 kilometers north of Wana, the headquarter of the district.
Shakkai has a distinction as it is not only a must visit place during winter season to enjoy the snow-capped mountains, beautiful valleys, water fountains, but it is equally a favorite destination for tourists during summer season as well due to its greenery, plains and lush green meadows.
The importance of the small beautiful spot could be judged from the fact that the then world famous personality and the incumbent Prime Minister Imran Khan along with Jemima Khan visited Shakkai, South Waziristan in 1995. During this visit, Imran Khan's father-in-Law James Goldsmith also accompanied him.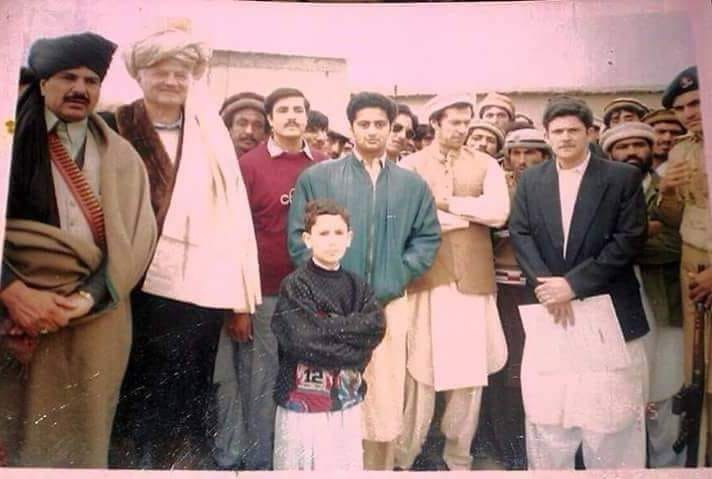 The people from all over the region visit the beautiful hill resort especially on Eid festivals to immerse themselves in mountains covered with lush green trees, cold atmosphere, fresh air and most importantly, clouds on the roads hugging you full of happiness.
Similarly, tourists from various parts the country thronged the scenic valley in winter to enjoy the snow-capped hills tops and freezing cold.
However, the visitors are facing numerous problems due to absence of basic facilities such as guest houses, link roads and chair lifts in the tourists' resorts.
It is a several beautiful places with thick forests besides receiving heavy snowfall every year and developing of tourists' resorts with chair lift facility would help attract a large number of domestic and foreign tourists, locals told this scribe.
They demanded of the government to develop link roads and infrastructure, as it would help increase flow of tourists to the scenic valley, which will not only help generate revenue for the country kitty but will help boost local business.
The Khyber Pakhtunkhwa government has undertaken work on an inclusive programme to promote tourism in merged areas of erstwhile FATA with main focus on renovation and development of its scenic hilly areas to attract maximum number of domestic and foreign tourists to earn valuable foreign exchange for national kitty; however nothing could be seen on the ground in Shakkai in this regard.
The residents of the scenic valley attach high hopes with the incumbent provincial and federal governments to develop the long-deprived scenic valley as per modern line to make it the most amazing tourists' destination
Locals will tell you that it is a magical place, inhabited by fairies. As you gaze out across the blanket of vibrant green hills and snow-capped mountains, you'll find it hard to disagree.