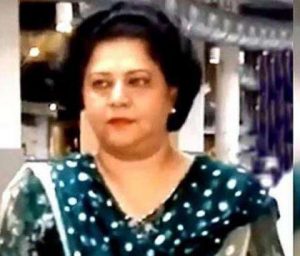 ISLAMABAD, Pakistan: The Prime Minister's Press Secretary Shahera Shahid has been appointed as the Principal Information Officer (PIO).
Shahera Shahid is a BS-21 Officer of the Information Group, and had been serving as the Press Secretary to the Prime Minister since August 2019.
Prior to that, she was posted as the Director General Directorate of Electronic Media and Publications (DEMP) in Islamabad. In addition to that, she also served as the Head of the Pakistan Broadcasting Corporation (PBC).