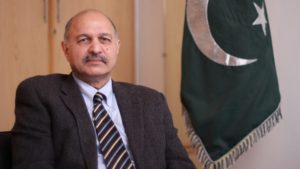 ISLAMABAD, Pakistan: The Senate Standing Committee on Foreign Affairs will organize a Public Hearing on "Internationalizing Human Rights violations in Occupied Kashmir and struggle for self-determination of the Kashmiri people" in Islamabad on December 13 (Thursday).
The event will be held at Pakistan Institute for Parliamentary Services (PIPS) from 02:30 pm to 04:00 pm.
The Chairman Senate Standing Committee on Foreign Affairs Senator Mushahid Hussain Sayed will make the introductory speech at the event.
The Federal Minister for Human Rights Dr. Shireen Mazari will make the keynote speech on "Kashmir: The Way Forward".
The senior journalist Nasim Zehra will speak on "Pakistan's Kashmir Policy: Historical Overview".
The President Kashmir-American Council, Washington DC Professor Dr. Imtiaz Ahmad Khan and the Associate Professor Department of IR, Qatar University will also make presentations.