How to Apply for a German Visa or Schengen Visa?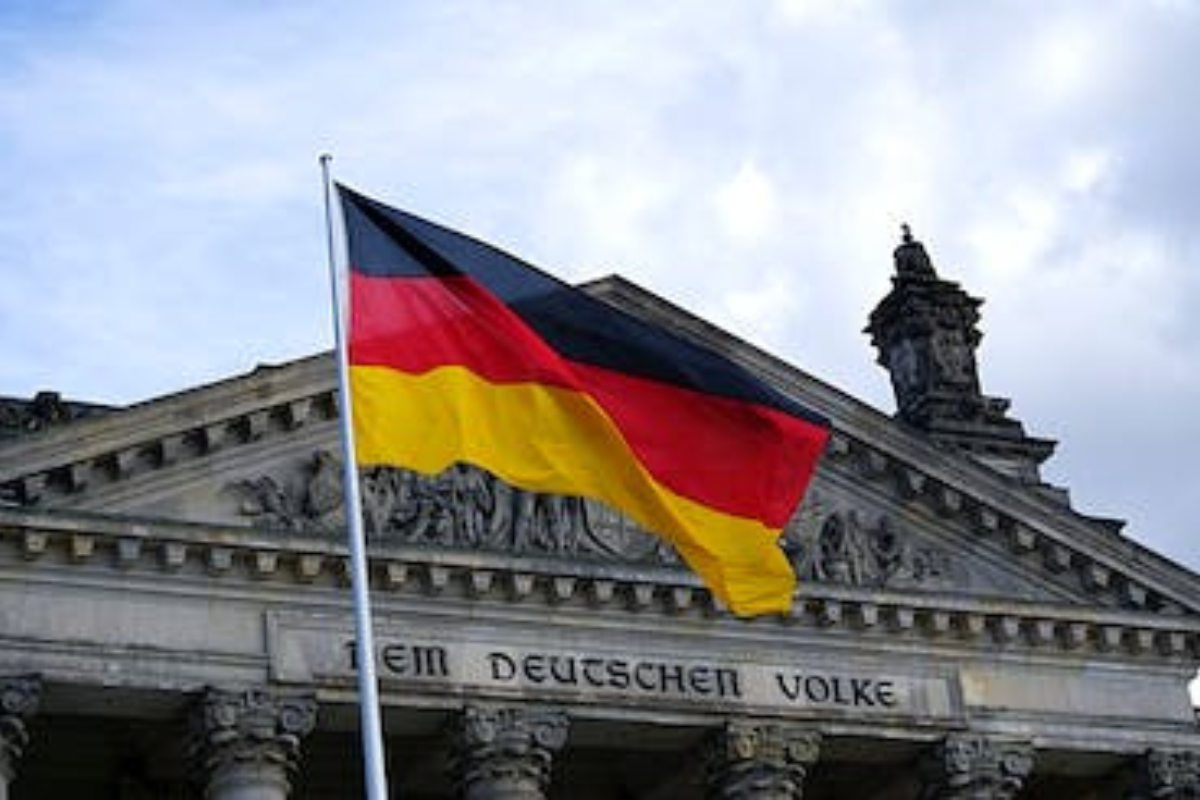 Highlights
I. Introduction
II. Schengen Visa Requirements for Pakistani Applicants
III. Application Process
IV. Processing Time and Fees
V. Tips for a Successful Application
VI. FAQ Section
VII. Conclusion
Introduction
The Schengen Visa is a unified travel document that allows non-European Union (EU) nationals to enter and travel within the 26 Schengen Area countries. The Schengen Area, comprising most EU countries and a few non-EU countries, was established to promote free movement within Europe and eliminate internal border controls. Obtaining a Schengen Visa simplifies the process of travelling to multiple European countries on a single trip without the need to obtain separate visas for each country stand citizen looking to visit Germany. Germany is a popular destination for tourism, business, and family visits, attracting travel for Pakistani citizens looking to visit Germany; acquiring a Schengen Visa is essential. less from Pakistan andworldwided. A Schengen Visa not only grants access to Germany but also allows one to easilyo explore the other Schengen Area countriee. This visa type streamlines the travel process, saves time, and reduces the hassle of acquiring multiple visas for different European countries. By obtaining a Schengen Visa, Pakistanitravellerss cthoroughlylly enjoy the rich culture, history, and beautyoft Germany and the Schengen Arer.
Schengen Visa Requirements for Pakistani Applicants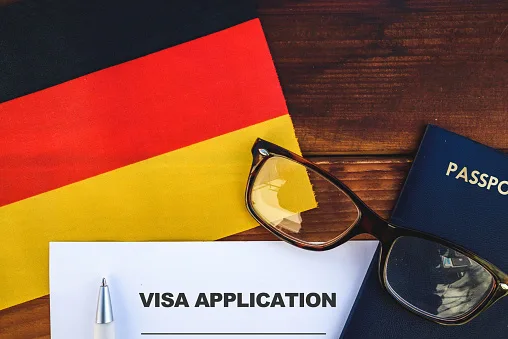 To ensure a smooth application process for a Schengen Visa from Pakistan, applicants must meet specific requirements and provide the necessary documentation. The following are the essential documents you will need to submit when applying for a Schengen Visa for Germany from Pakistan:
A. Passport and photographs
You must provide a valid Pakistani passport with at least two blank pages for visa stamping. The Passport should have a minimum validity of three months beyond your planned return date from the Schengen Area. Additionally, submit two recent, passport-sized photographs with a white background, meeting the Schengen Visa photo requirements.
B. Travel insurance
All Schengen Visa applicants must have valid travel insurance covering their entire stay in the Schengen Area. The insurance policy should provide coverage for medical emergencies, accidents, and repatriation, with a minimum coverage amount of 30,000 euros. Ensure that your insurance provider is recognized within the Schengen countries.
C. Flight itinerary and accommodation
Provide a confirmed flight itinerary or reservation showing your round-trip journey from Pakistan to Germany and back. This document should include your name, travel dates, and flight details. Also, submit proof of accommodation, such as hotel reservations or a rental agreement covering your entire stay in Germany.
D. Proof of financial means
You must prove that you have sufficient financial means to cover your expenses during your stay in Germany. This can be demonstrated through bank statements from the past three months, showing consistent income or savings. Alternatively, you can provide a sponsorship letter from a person or organization in Germany that agrees to cover your expenses.
E. Invitation letter or purpose of visit
Finally, you must submit an invitation letter from a person, company, or organization in Germany ifyou are visitg for personal, business, or educational reasons. The invitation should clearly state the purpose of your visit, the relationship with the host, and their contact information. If you'retravellingg as a tourist without an invitation, provide a detailed itinerary of your planned activities and places to visit during your stay in Germany.
Ensuring you meet all these requirements and submit the necessary documents will increase your chances of obtaining a Schengen Visa for Germany from Pakistan.
Application Process

A. Where to apply: German embassy or consulate
To apply for a Schengen Visa to travel to Germany from Pakistan, you must submit your application to the German Embassy in Islamabad or the German Consulate in Karachi, depending on your residence. Make sure to apply for the visa at the correct location based on your jurisdiction to avoid delays or rejections.
B. How to schedule an appointment
Before submitting your visa application, you must schedule an appointment at the German Embassy or Consulate. Licensess can be booked online through their respective websites. Remember that appointment slots fill up quickly, so it is recommended to schedule your appointment at least 4-6 weeks before your planned departure date.
Visit the German Embassy or Consulate website for your jurisdiction.
Locate the visa appointment booking section.
Choose the type of visa you are applying for (Schengen Visa).
Select a suitable date and time for your appointment.
Fill in the required personal details and contact information.
Confirm your appointment and take note of the appointment confirmation number.
C. Step-by-step guide for filling out g the application form
Follow these steps to complete the Schengen Visa application form accurately:
Download the Schengen Visa application form from the German Embassy or Consulate website or the official Schengen Visa portal.
Use a black pen and writecapital letters to completet the form.
Provide your details, including your full name, date of birth, nationality, and passport number.
Specify your purpose of travel, such as tourism, family visit, or business.
Fill in your intended travel dates, duration of stay, and the number of entries you request (single, double, or multiple).
Provide information about your accommodation, such as the name and address of the hotel, or the details of your host if you are staying with someone.
Indicate your means of financial support during your stay, such as personal savings, sponsorship, or employment.
Sign and date the application form, ensuring that your signature matches your passport's.
Double-check all the information for accuracy and completeness before submitting the form.
After completing the application form, gather all the required documents, and submit them along with the thstaterm during your appointment at the German Embassy or Consulate. Be prepared to answer any questions about your trip and present any additional documents thatthe visa officer may requestr.
Processing Time and Fees
A. Estimated processing time
The processing time for a Schengen Visa can vary depending on several factors,s such as the applicant's nationality, the embassy or consulate's workload, and the time of year. Generally, it takes about 15 calendar days for Pakistani applicants to receive a decision on their Schengen Visa application. However,applyingy at least 3 to 4 weeks before the intended travel date is advisable to account for any unexpected delays or issues.
B. Schengen Visa fees for Pakistani applicants
The standard Schengen Visa fee for Pakistani applicants is 80 Euros. Reduced fees may apply forspecificn categories of applicants, such as children aged 6-12 years (40 Euros) and students participating in exchange programs. It is important to note that the visa fee is non-refundable, even if the application is rejected. Payment can usually be made in the local currency equivalent (PKR) and should be paid at the time of application submission.
Tips for a Successful Application
A. Ensuring completeness of documentation
One of the primary reasons for visa application rejections is incomplete or incorrect documentation. To increase the chances of a successful application, carefully review the required documents and submit them all in the prescribed format. Double-check eacrecordnt for accuracy and completeness, and ensure all photocopies are clear and legible.
B. Preparing for the visa interview
The visa interview is a crucial part of the application process. Prepare for the interview by familiarizing yourself with potential questions related to your travel plans, financial means, and intentions during your stay in Germany. Dress professionally, arrive on time, and be honest and concise in your answers. It may also help to bring along any supporting documents that might not have been submitted with the initial application in case the consular officer requests additional information.
C. Avoiding common mistakes
Some common mistakes that applicants should avoid include the following:
Applying too close to the intended travel date: As mentioned earlier, applying at least 3 to 4 weeks before your planned departure is recommended to account for potential delays in processing.
Providing insufficient proof of financial means: Make sure to submit adequate evidence of your financial capacity, such as bank statements, salary slips, or sponsorship letters, to demonstrate that you can cover your expenses during your stay in Germany.
Inconsistencies in the application: Ensure that the information in your application form is consistent with the supporting documents and your responses during the visa interview. Inconsistencies can raise suspicions and lead to application rejection.
By paying attention to these details and preparing thoroughly, you can increase the likelihood of a successful Schengen Visa application for your trip to Germany from Pakistan.
FAQ
A. Can I extend my Schengen Visa while in Germany?
Ans: Extending your Schengen Visa in exceptional cases, such as medical emergencies is possible. Contact the local immigration authority in Germany for more information.
B. What if my Schengen Visa application is rejected?
Ans: If your application is rejected, youcano appeal the decision within 30 days. Alternatively, you can reapply with improved documentation and a more convincing application.
C. Can I work in Germany with a Schengen Visa?
Ans: No, a Schengen Visa does not permit you to work in Germany. You will need to obtain a separate work visa or residency permit.
D. How long before my trip should I apply for a Schengen Visa?
Ans: You should apply for a Schengen Visa at least 3-4 weeks before your intended travel date to account for any potential delays in processing.
E. Do I need a separate Schengen Visa for each country I visit in the Schengen Area?
Ans: No, a Schengen Visa is valid for all 26 countries in the Schengen Area. You can enter and exit any of these countries if your visa is valid.
Conclusion
Obtaining a Schengen Visa is an essential step for Pakistani travellers who wish to explore Germany's vibrant culture and scenic landscapes. While the process may seem daunting, following the guidelines and tips outlined in this article can increase your chances of success. Remember to plan, ensure all documentation is complete and accurate, and prepare thoroughly for your visa interview pack your bags, grab your passport, and get ready for an adventure of a lifetime! With a little effort, you'll soon be on your way to discovering all the wonders that Germany offers!