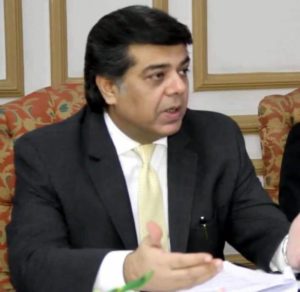 ISLAMABAD, Pakistan: The Cabinet has approved the appointment Sardar Ahmad Nawaz Sukhera as the Secretary Board of Investment (BOI), Pakistan's premier investment promotion body.
Sources said that the Cabinet approved the appointment of Sardar Ahmad Nawaz Sukhera, a BS 22 Officer of Pakistan Administrative Service (PAS), as the Secretary BOI on Thursday.
Prior to his appointment, he served as the Secretary of Ministry of Information and Broadcasting as his last official assignment.
It is pertinent to mention here that the Establishment Division on June 26 this year transferred Ahmed Nawaz Sukhera as the Secretary Federal Education and Professional Training Division.
However three days later, the Supreme Court of Pakistan directed the Establishment Division to revert its decision of transferring the Secretary Information and Broadcasting Division Ahmad Nawaz Sukhera. Therefore, he was re-posted as the Federal Information Secretary on June 29.
But then later again as per the request of Ahmed Nawaz Sukhera, the Supreme Court withdrew its ban on his transfer on September 6.
Sardar Ahmad Nawaz Sukhera has a vast experience in various government-oriented tasks. He has held the additional charge of the Secretary BOI previously as well.
In addition to that, he also worked for SME development as CEO of the Small and Medium Enterprise Development Authority (SMEDA), and developed Pakistan's five-year SME Development Plan.