'Love at first ride' sounds interesting! Right? Well… it is related to Sana Javed and Umair Jaswal and they have shared something new on social media. We recently came across the photos of Sana Javed in which she unveiled the moments of 'Baat Pakki' day. She also captioned those clicks that Umair Jaswal was though not dressed according to the occasion. The reason behind it is that he reached Sana's place right after his ride on a heavy bike. To our surprise, Sana Javed is in love with heavy bikes and rides. Moreover, we can clearly know about it with Sana's exciting captions for Umair's biker looks. So, what is it all about 'Love at first ride?' Here we have got the details for the fans!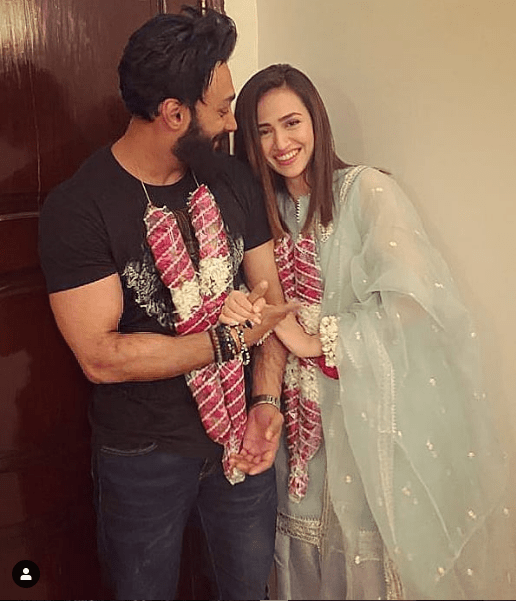 Sana Javed and Umair Jaswal's 'Love at First Ride'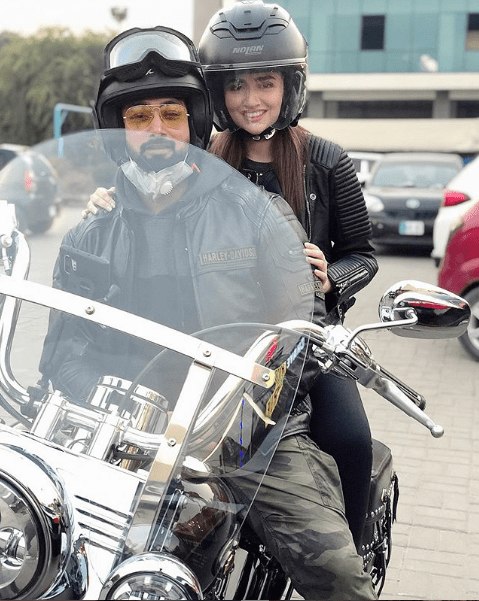 Sana shared some interesting posts on Instagram today and we are all in love for the newly-wed couple. The couple shared some amazingly romantic moments together while riding on a heavy bike together. Sana Javed posted videos and pictures that fans are drooling over these moments. Here we have got these interesting posts for you all!
Sana and Umair Enjoy Best Moments on The Bike Ride!
Watch these videos that will definitely make your day. This couple's bike ride is setting new goals for the fans!
Here we have got one more. Watch it now!
Sana captioned these videos while expressing all her love for Umair Jaswal:
"You're only one bike ride away from a good mood 😊🖤 @umairjaswalofficial ♥️"
How Umair Took It To Insta?
So, Umair is the one who named it 'Love at first ride' in his Insta story. Check out how he posted it!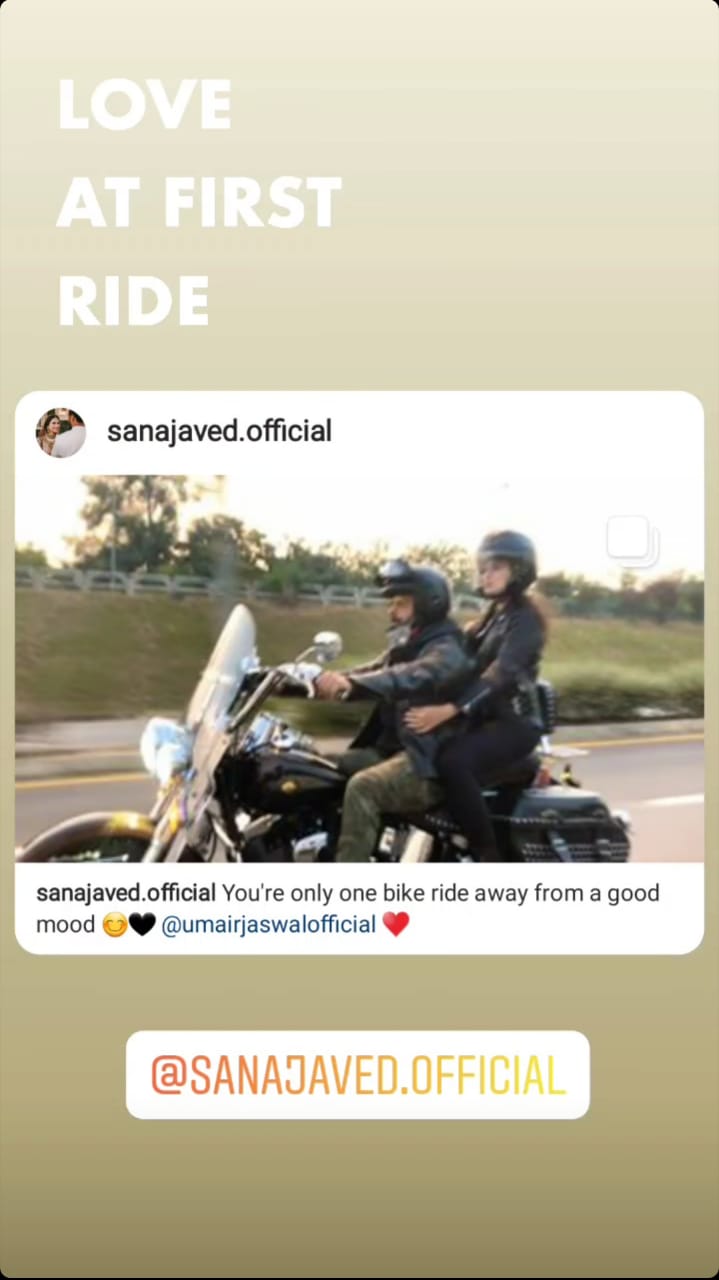 What do you think about this newly-wed couple and the way they are setting new love goals? Don't forget to share your valuable feedback with us!