The newly-wed couple Sana Javed and Umair Jaswal have gone for an outing and they have something important yet interesting to ask. Umair posted an adorable picture with a question while capturing everyone's attention within seconds. We know that right after the couple brought the news of tying the knot officially to Instagram, the fans have been following every activity of these celebs. From the time they posted the first Nikah click to the moments captured by the camera with family, everyone is in love with the new couple. Here we have got the latest post with an interesting question asked by Umair Jaswal. Explore the details!
Sana Javed & Umair Jaswal's New Post with Interesting Question!
Umair Jaswal posted a selfie with her beautiful wife Sana Javed as they were heading to any restaurant to have some food. Check out this click!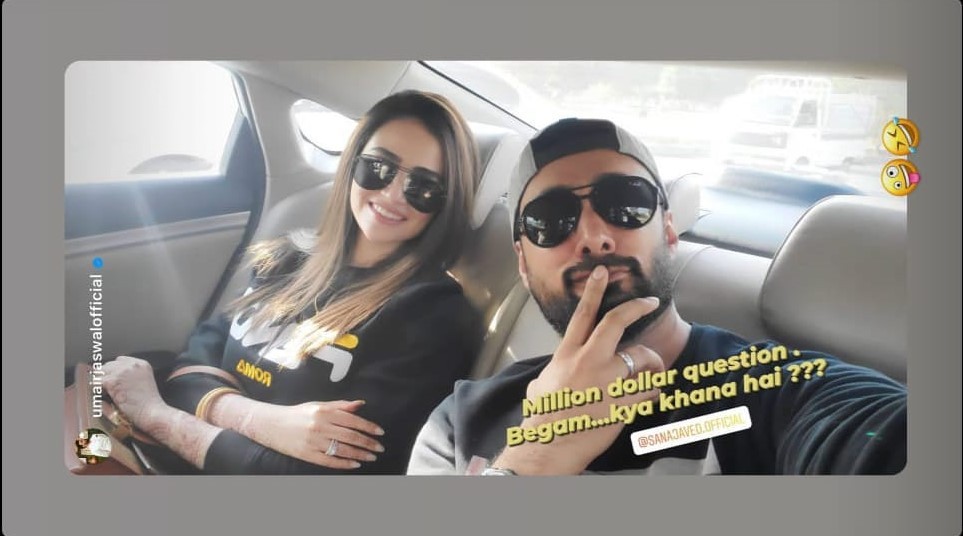 Umair asked, "Million dollar question. Begam…kya khana hai???"
It seems that the couple was indecisive about what to eat. So, while thinking about the answer to this "million-dollar question", they thought of capturing the moment in cam.
Here is how the newly-wed bride Sana Javed looks like during an outing with her husband!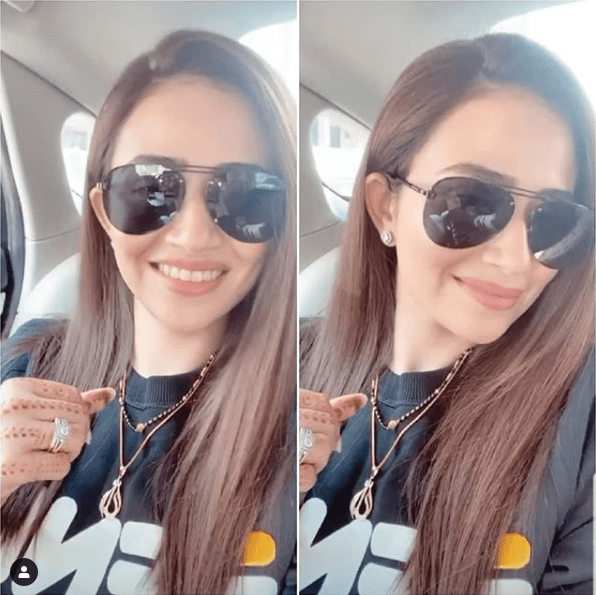 And Then We Had The Response – Check Out Sana Javed's Post!
The next pictures posted by Sana Javed revealed the answer to this important question. Moreover, she captured her husband in cam and tagged him with the words, "My best friend @umairjaswalofficial."
Here is the hot frothy cup of coffee and some sweet delicacy topped with almonds. It is definitely something perfect to enjoy romantic weather.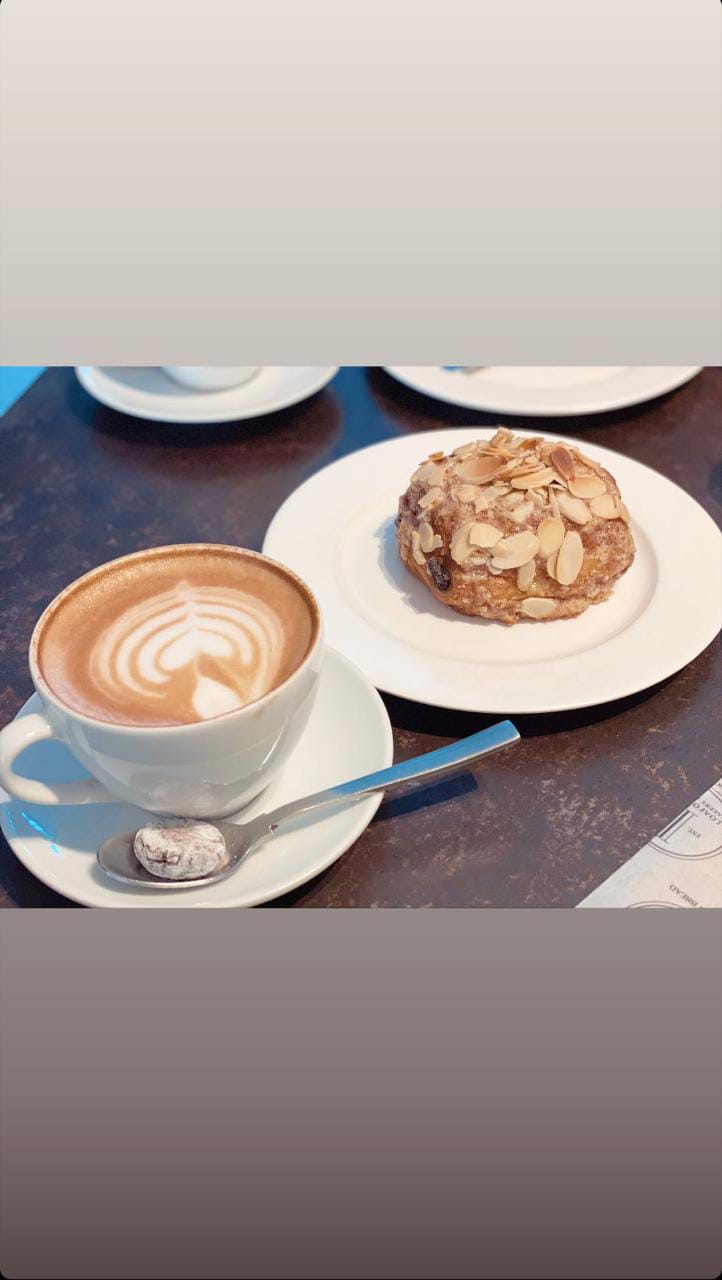 And… here is Sana's best friend forever!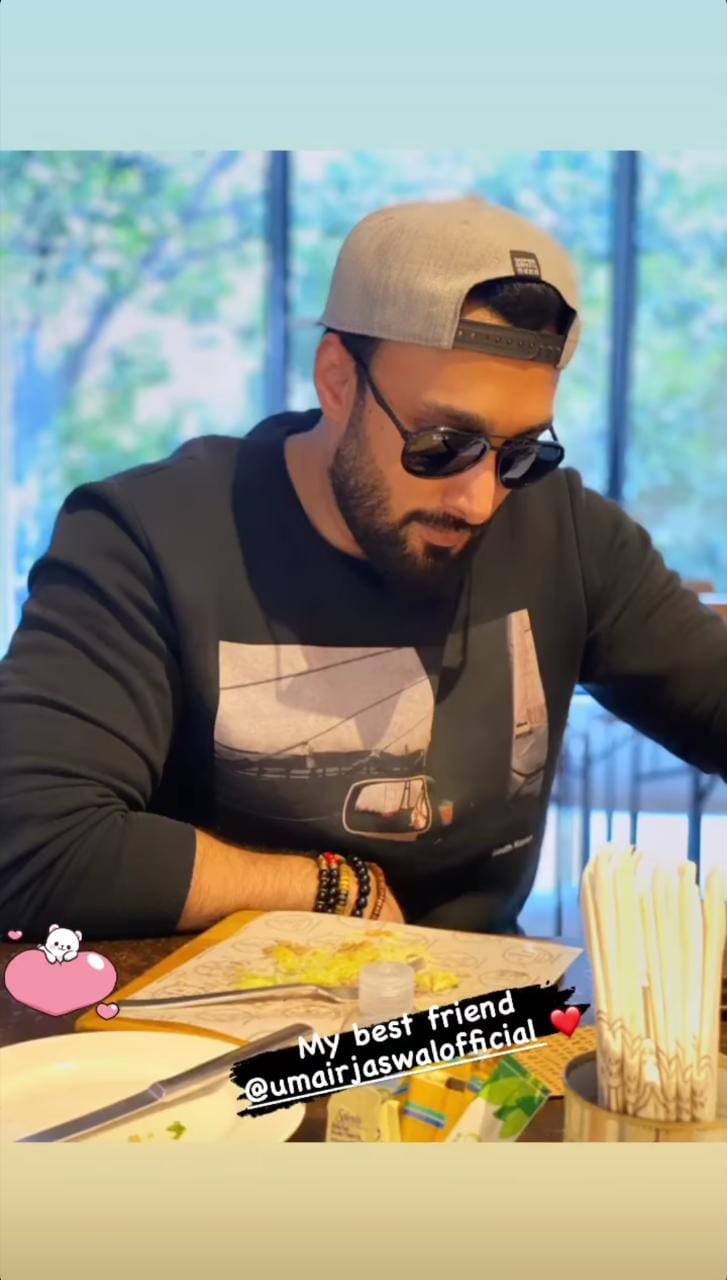 The couple is roaming around the capital city these days and we are looking forward to their more to come to wedding events.
How much you liked these clicks of Sana Javed and Umair Jaswal? Don't forget to share your feedback!