Here is Everything You Want to Know about Sadaf Kanwal
Sadaf Kanwal is one of the most popular Pakistani Model turned actress who stunned everyone with her dance moves in an item song of the movie Na Maloom Afraad 2. She is known for being extra bold in terms of her dances, dressing for different shoots and has been in the news for different controversies. However, several people don't know much about her for which we have compiled some interesting facts. Here you go!
Who is she?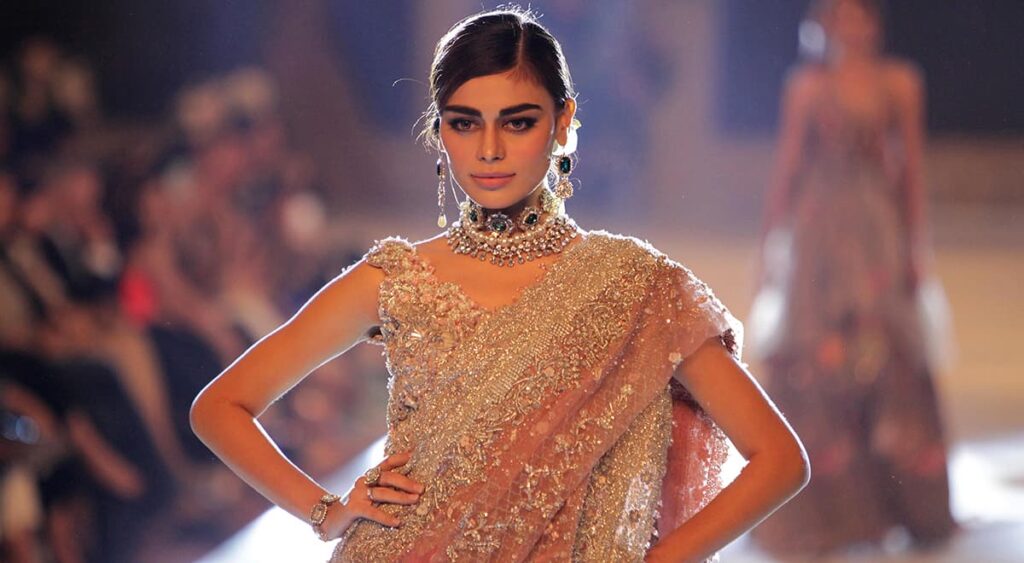 Sadaf Kanwal was born on 29th August 1993. She is Virgo by zodiac. She lives in Karachi, Pakistan which is also her birthplace and she also completed her education in the same city. Sadaf Kanwal is known as a straight forward girl and doesn't like to be called a gossip girl. She has always considered friendship as the best relation and friends as assets of her life.
 Family Background
A very few people know about Sadaf Kanwal's family background as it makes her way to the showbiz field obvious following her relation to the amazing talent of the industry. Sadaf Kanwal is the granddaughter of one of the most prominent actresses of the past Salma Mumtaz. Moreover, Salma Mumtaz's daughter Nida Mumtaz, who has been working in various drama serials these days, is Sadaf Kanwal's aunt in real life.
An insight into her career
Sadaf stepped into the field of modelling in 2010. In an interview, Sadaf revealed that once, while visiting a salon she happened to meet Frieha Altaf, a renowned beauty expert of Pakistan, who suggested Sadaf take a start in modelling field which made her way as a model by chance.
At the beginning phase of her career in modelling, she had to face great criticism by colleagues however, she made it to gain popularity in very less of the time. Sadaf Kanwal won the title of Ramp ki Raani, as in couture queen.
She also appeared in Pakistani blockbuster movie Na Maloom Afraad 2 and her bold dance and dressing for an item song made her centre of attention and gossips. It turned out as greatly controversial move of her career however, she never feels shy to step out as a bold dancer, actress or model.
Major Achievements
Sadaf Kanwal is the winner of two Lux Style Awards and a Hum TV award. In 2015, she got the Lux Style Award for the Best Model of the Year (Female). In 2016, she was nominated for the Best Model Female at Lux Style Award as well as at the Hum TV Award.
In 2017, her career remained at the peak, and she won the Hum TV Award for the Most Stylish Model Female. She also got the nomination on the Lux Style Award for the Best Model of the Year.
In 2018, she was nominated by two times on the Lux Style Ceremony for the Best Supporting Actress Film for her performance in the "Balu Mahi", and another for the Model of the Year. In the following year 2019, she received the Lux Style Award for the Model of the Year.
Sadaf Kanwal's Controversial Scandal & Marriage
Shehroze Sabzwari, the son of the legendary actor of all times Behroze Sabzwari, who was happily married to Syra Yusuf, happened to fall apart from her family in terms of marital life. The rumoured reason for these differences between the couple was considered as Shehroze's extra-marital affair with none other than the stunning model Sadaf Kanwal.
According to some rumoured reports, as soon as Syra Yusuf found out about her husband's extra-marital relationship with Sadaf Kanwal, she decided to separate. The couple tried for reconciliation for more than 6-month time period among the hype of their separation created with the news leak out on social media as the couple was one of the most admired by the fans.
Shehroze also released a clarification video on social media that he is not having any relation with Sadaf Kanwal and that things are being worked upon with Syra, however, they finally broke up. The couple has one beautiful daughter.
It was not much time to this gloomy end of Syra and Shehroze's marriage when the internet got stormed with the pictures of Sadaf Kanwal and Shehroze's nikkah pictures. So it somehow proved the rumours were right.
Now Sadaf Kanwal is known as Sadaf Shehroze, happily being a part of Sabzwari family for which she has been bashed by the fans out beyond imagination.
Sadaf Kanwal's Social Media Handles
So if you want to know further about Sadaf Kanwal's life, career and everything else, you can follow her on Instagram as well as Facebook. Here are the links to Sadaf Kanwal's social media platforms:
For more entertainment news, please visit our Showbiz Section.