Moscow: Russia celebrates 50 years from the moment of Tereshkova's flight in space by the ship "East-6" and the president of Russia Vladimir Putin met the Hero of the Soviet Union and the first female astronaut Valentina Tereshkova who was crew member of this mission.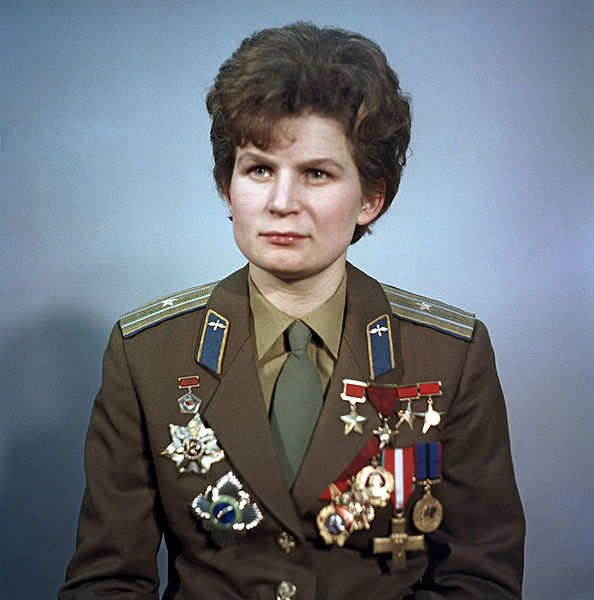 Vostok 6 was the first human spaceflight mission to carry a woman, cosmonaut Valentina Tereshkova, into space. This also made her the first civilian in space.  The spacecraft was launched on June 16, 1963.
Data was collected on the female body's reaction to spaceflight. Like other cosmonauts on Vostok missions, she maintained a flight log, took photographs, and manually oriented the spacecraft. Her photographs of the horizon from space were later used to identify aerosol layers within the atmosphere. The mission, a joint flight with Vostok 5, was originally conceived as being a joint mission with two Vostoks each carrying a female cosmonaut, but this changed as the Vostok program experienced cutbacks as a precursor to the retooling of the program into the Voskhod program. Vostok 6 was the last flight of a Vostok 3KA spacecraft.
It was revealed in 2004 that an error in the control program made the spaceship ascend from orbit instead of descending. Tereshkova noticed the fault on the first day of the flight and reported it to Sergey Korolev. The mistake was promptly repaired. Tereshkova entered the data that she got from the Earth into the descent program and landed safely.
By request of Soviet spaceship designer Sergey Korolev, Tereshkova kept the problem secret for dozens of years. "I kept silent, but Evgeny Vasilievich decided to make it public. So, I can easily talk about it now.
The intended landing site was the Pavinskiy Collective Farm west of Bayevo in the Altai Region. After parachuting from the capsule, Tereshkova barely missed a lake because of violent wind. After landing, the wind took her parachute, and Tereshkova received a large bruise on her nose before she managed to free herself from it.[citation needed]
The Vostok 6 landing site coordinates are 53.209375°N 80.80395°E, which is 200 km West of Barnaul, Region of Altai in the Russian Federation and 7 km south of Baevo, and 650 km North East of Karagandy, Kazakhstan. At the site, in a small park at the roadside, is a gleaming silver statue of Tereshkova soaring upward, with arms outstretched, at the top of a curved column. The statue is wearing a spacesuit without a helmet.