ISLAMABAD, Pakistan: The Federal Minister for Law and Justice Dr. Muhammad Farogh Naseem told the Senate on Friday that a total amount of Rs 480.680 billion has been recovered by the National Accountability Bureau (NAB) during the last 10 years.
In a written reply to a question by Senator Zeeshan Khanzada, the law minister shared the year and province-wise recoveries through voluntary return/plea bargain, other direct recoveries (on accounts of Bank default, rescheduling of loans, PCBL and Court Fines), and indirect recoveries made by the NAB from January 2011 to October 2020 with the Upper House of the Parliament.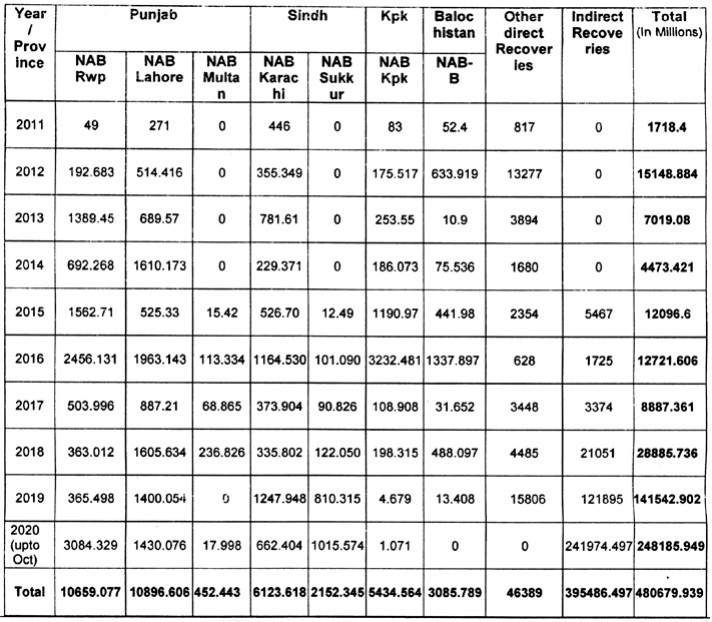 Farogh Naseem told that the bureau has recovered Rs 390 billion during the tenure of the incumbent government led by Pakistan Tehreek-e-Insaf (PTI).
The Minister of State for Parliamentary Affairs Ali Muhammad Khan said in the House during the Question House that the PTI-led incumbent government has set free all accountability institutions to operate independently.