The story of drama serial Raqeeb Se progresses with some new heartwarming scenes revealing everyone's nature. As Rafique attacked Maqsood Sahab in the previous episode, so the new episode opens up with the scene when Maqsood (Noman Ijaz) is having pain in his jaw. He is amazed by Rafique's unique attitude as he directs Ameera to make Maqsood Sahab have turmeric mixed milk for fast cure. In the meanwhile, Ameera (Iqra Aziz) also ensures Maqsood Sahab that her father is not a bad person actually just the way Sakina told him. So, here is what we have picked up from this new episode!
Insha and Abdul's Love Story Matures in Raqeeb Se!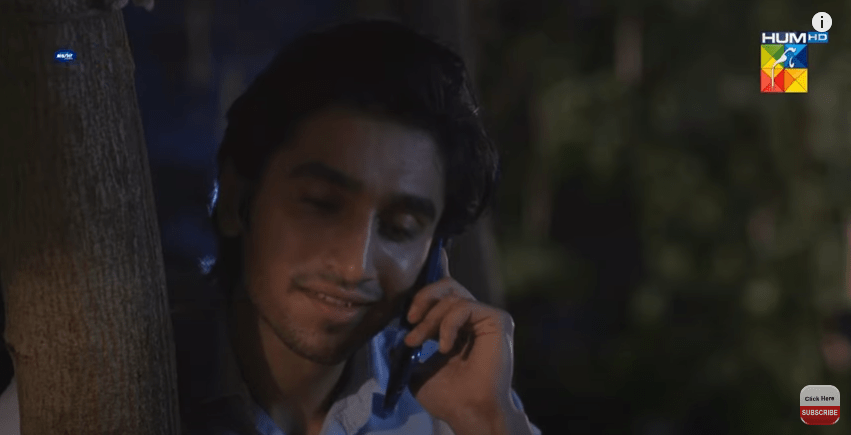 The previous episodes of drama didn't reveal much about Insha and Abdul's love story as much as this new episode did. The young couple has portrayed beautiful exchange of affectionate expressions and dialougues that added life to their love story. It is for the first time that Abdul seems to be truly in love with Insha.
However, no one is aware about this secret love story at Insha's home yet. Abdul's midnight surprise visit to Insha's place is all about what we have read in traditional love stories. Let's see how this relationship grows further as the drama will progress.
Maqsood Sahab Convincing Rafique Ali to Divorce Sakina
The main focus of this episode was the conversation between Maqsood Sahab and Rafique Ali to decide the fate of Sakina. Maqsood insisted Rafique to divorce Sakina as she has already suffered a lot. Rafique is basically a person with different personality who is cruel in nature but at the same time generous to know how to be a hospitable host.
Maqsood Sahab continued forcing him to leave Sakina for good, however, Rafique Ali ignores this point and offers Maqsood to make him visit his new agricultural land.
Hajra Sees Something Unfavourable Coming in Her Married Life!
One of the best parts of this drama until now are the beautiful tidbits between Hajra and Sakina. They have their painful stories to share while having a common affection associated with Maqsood Sahab. Hajra respects Sakina a lot as she thinks Maqsood Sahab had her in his life due to Sakina. She shares a soft bond with Sakina and so Sakina comfortably discusses everything with Hajra all the way.
However, there is something natural what we call possessiveness when it comes to someone intervening husband and wife's 20-years old relationship. Despite being super-generous and welcoming towards Sakina, Hajra is seeing something unfavourable coming in her married life. She is seeing the possibility that Maqsood Sahab might be deciding to marry Sakina if Rafique Ali pursues to divorce her. Well… she is veiling these concerns with a wide stretched smile on her face so that Sakina wouldn't get hurt.
Rafique Ali VS Maqsood Sahab, Deal or No Deal?
This is about the final round of discussion when Maqsood Sahab once again insists Rafique Ali to divorce Sakina as she is suffering. However, here Rafique Ali talks about how he had celebrated his wedding when Sakina came in his life. He also tells Maqsood that the village gathered to witness this celebration.
While adding to this story, he told that Sakina looked so beautiful as a bride, however, there was no sign of happiness on her face. She remained feelingless and never showed any affection for Rafique. He blamed Maqsood Sahab that it is all because she has lived these 20-years for you and that is what incites him to an extent that he has to beat her.
At this point, Maqsood Sahab declares that he is returning home while taking Ameera along with him. Unexpectedly, Ameera refuses to go with him and Maqsood finally takes the train. The story witnesses a twist when Ameera joins Maqsood Sahab in the train while winding up this episode on suspense.
Watch Raqeeb Se Episode 4 here!
So, what do you think about this episode of Raqeeb Se? Any guesses about what will be happining in the next episode? Don't forget to share your valuable feedback with us!