By Mati Ullah Khan
The night of August 14, 1947 was the 27th night of Ramadan when Allah's abundant mercy descends on earth, Lailatul-Qadr, the night of grace and power, when Muslims try to stay awake during the night in prayer and reflection. When the new day dawned, Pakistanis celebrated their Independence Day. This was Quaid-i-Azam Muhammad Ali Jinnah whose greatness succeeded in winning a homeland for the Muslims of Sub-Continent against stiff resistance from the British and the Hindus of India.
On December 25 each year, all Pakistanis across the world celebrate the birth anniversary of the Quaid. He was a professional lawyer, a foresighted politician and a distinguished leader who succeeded to acquire a separate homeland for the Muslims of the Sub-Continent against all the odds and opposition.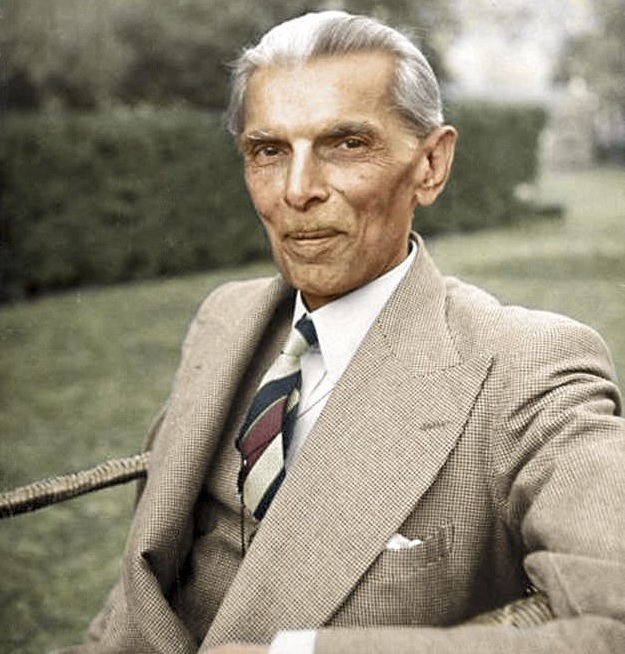 Following are the personal comments of some leaders and intellectuals on the Quaid:-
"Few individuals significantly alter the course of history. Fewer still modify the map of the world. Hardly anyone can be credited with creating a nation-state. Mohammad Ali Jinnah did all three." (Stanley Wolpert)
"One of the most extraordinary men in history''. (Jawaharlal Nehru)
"Gandhi died by the hands of an assassin; Jinnah died by his devotion to Pakistan". (Lord Pethick-Lawrence)
Although without Gandhi, Hindustan would still have gained independence and without Lenin and Mao, Russia and China would still have endured communist revolution, without Jinnah, there would have been no Pakistan in 1947 ". (John Biggs-Davison)
"The greatest man I ever met". (Aga Khan)
"The most important man in Asia". (Beverley Nichols)
"An outstanding figure of this century, not only in India but in the whole world". (Dr Kailashnath Katju)
"He set a great example to other statesmen to follow by his skill in negotiation, his integrity and his honesty". (Gordon Johnson)
The last statement of Gordon Johnson includes two personality strengths of the Quaid; "Integrity" and 'Honesty" which were the hallmarks of his personality. Unfortunately these traits are rare among the Pakistani society in general and the leadership in particular. We have gone wrong somewhere, and this calls for a serious pondering by the Pakistani society as a whole.
Following needs to be raised through a media campaign on the eve of Quaid-e-Azam Day falling on December 25, 2019: –
Quaid was a visionary leader who not only worked for the political rights of the Muslims of South Asia but also other religions. Historians believe that his views still resonate today. While appreciating efforts to highlight his life and achievements, both the government and the civil society need to take concrete measures to project life and contributions of other heroes of Pakistan Movement as well for the benefit of our young generation.
Institutions like Nazriya Pakistan Trust (NPT) needs to be made more effective and valuable that can provide the youth a unique opportunity to get themselves aware of the Quaid's ideology of Pakistan, recalling sacrifices rendered to achieve it, and creating awareness among people, particularly youth, about its ideological basis and its glorious Islamic cultural heritage. For achieving this, interweaving of the institution with all the educational institutions of Pakistan is considered imperative.
Coherent efforts should be made to transmit information and knowledge to our younger generation about heroes of Pakistan Movement – an aspect that is fading away. Alongside focus on the founder of the country Jinnah and great poet Iqbal, a comprehensive program needs to be chalked out in the educational institutions to highlight the role of other heroes including the martyrs of our motherland.
Contemporary era is an era of non-kinetic warfare and the biggest tool of subversion is the media, some of which, especially Indian media is critical of the partition of the Sub-Continent. Besides, ingress of pro-Indian liberals into our educational institutions that brag about partition of India as a "strategic mistake" are doing nothing but striking at the very spirit of partition. Some propagandists call partition of India as "bloatware", which literally means "the distribution of ancestral land" between brothers or patrilineal cousins. The only logical stance is that Quaid aimed at the creation of an independent Muslim state where Muslims are given their legitimate rights and minorities can also live with complete freedom. According to Lahore Resolution, minorities would live in Pakistan and would be treated as equal citizens of the state. On the contrary, we all know the kind of agony the Muslims and other minorities in India are facing. Even the Hindus own lowest cast, the Dalits are the target of Hindutva's hardliner. A man who was a "mass murderer" of Muslims is leading the country.
Following arguments best explain the justification/reasons for creation of Pakistan by the Quaid-e-Azam for the antagonistic of independence:-
o          It is forgotten that the conditions of Muslims, a majority of whom constituted the lower peasantry in Punjab and Bengal was pitiful before partition.
o          Muslim majority provinces would have always wanted greater autonomy and rightly so. Consequently, the entire constitutional machinery of this mighty state would have been absorbed in resolving disputes between the centrifugal and centripetal tendencies of the provinces, making the dream of a great united India next to impossible. Situation of IOK, Indian Punjab and Northeast India reinforces this argument.
o          Under united India, there would have been far greater violence that would have consumed Hindus and Muslims more than what they experienced at the time of partition. Currently, minorities in India are facing the same situation.
o          Abrogation of Article – 370 and 35 A of Indian constitution, demolishing and latest Supreme Court decision on Babri Mosque, Citizenship Amendment Bill (CAB) – 2019, ban on slaughter of cow, Bombay riots, Gujarat violence, Kolkata riots, Nellie massacre, Hashimpura massacre, off and on lynching of minorities and many other such incidents display the plight of Muslims and other minorities of India due to saffron terror. Even in India, the sane voices are now compelled to admit that "Jinnah was right" when he had demanded a separate homeland and for the Muslims of Sub-Continent.
o          Use and status of triple talaq in India has been a subject of controversy. Those questioning the practice have raised issues of justice, gender equality, human rights and secularism. The debate has involved the Government of India and the Supreme Court of India and in 2017, the Indian Supreme Court deemed instant triple talaq unconstitutional. It received a large scale opposition from Muslim community on the plea that the State does not have the right to intervene in religious matters.
o          Pakistan was demanded to enable Muslims to lead their lives in accordance with the principles of Islam. These much-quoted words have been repeated many times, but rarely understood in the real sense.
o          Except for a small percentage of Hindus and Sikhs, no minorities from Pakistan migrated to India. Had Pakistan been created only for the Muslims, all the minorities would have tried to immigrate to India.
Presently, all forces around us are doing their utmost to suppress all our efforts to survive; but these forces would never succeed in their hypocritical and heinous desires because we are guided by a leader whose exemplary confidence and determination is a beacon and inspiration for us to follow. Let us truly unite in the love we harbor for our Baba-e-Quam, as we appreciate him for all his sacrifices and devotion to the nation he created and called Pakistan.