For PTV Sports Live Cricket Streaming Click here … Pakistan vs Sri Lanka first Test Day 4 
Mere 202 runs for 4 were scored by Pakistan throughout the third day against Sri Lanka, and now the first Test is poised to determine either will it end inconclusively or vice versa in Abu Dhabi on Sunday.
So far the first Test has been very slow and conditions have been conducive for batting; however as the match enters fourth day on Saturday, the pitch is likely to somewhat deteriorate which may help bowlers to take wickets in quick succession.
Unlike Sri Lankan top order, all five Pakistani top order batsmen, who have so far batted in first innings, looked settled in the crease and scored reasonable runs. Babar Azam with 28 runs has so far been the lowest scorer from Pakistan in first innings.
Both the Openers Sham Masood and Sami Aslam scored fifties while Azhar Ali still remains not out on 74.
Not only Azhar Ali scored his 26th Test fifty but he also reached the milestone of 5,000 runs in his 61st Test, becoming the only eighth Pakistani batsmen to do so. Prior to him, Younis Khan, Javed Miandad, Inzamam-ul-Haq, Muhammad Yousaf, Salim Malik, Misbah-ul-Haq and Zaheer Abbas had also scored 5,000 Test runs or more.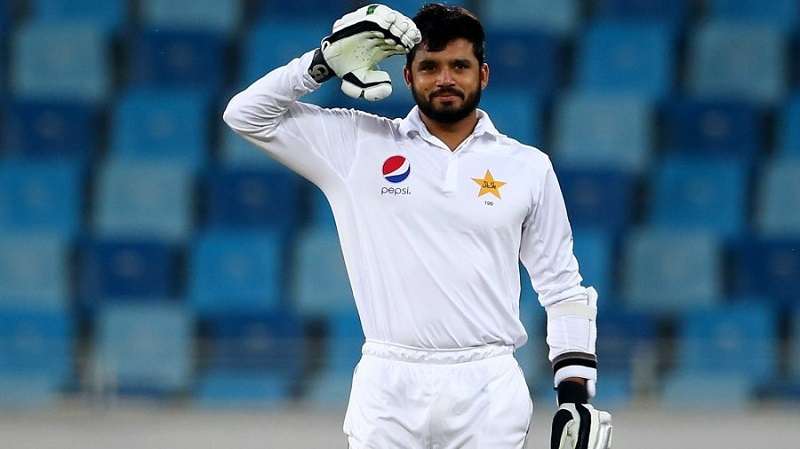 It was Azhar Ali's 115th Test innings in which he completed his 5,000 runs as well as placed himself at number 4 among fastest 5,000 scorers for Pakistan. Younis Khan with his 5,000 runs in 106th Test innings remains at the top followed by Javed Miandad in 107th Test innings and Muhammad Yousaf in 108th Test innings.
At stamps, Pakistan were at 266 runs for 4 in 112.4 overs. Babar Azam was the last dismissal but before the next batsman was to arrive to join Azhar Ali for fifth wicket partnership, umpires announced the end of the day.