Islamabad, Pakistan: State run television which is popularly known as Pakistan Television Corporation (PTV) has launched a Current Affairs show to integrate Pakistan with Central Asian and Eastern European regions.
The show titled "The Region" will bring news about social progress, regional connectivity, economic growth and diplomatic developments from Azerbaijan, Belarus, Ukraine, Iran, Turkey, Turkmenistan, Uzbekistan, Kazakhstan, Kyrgyzstan, Tajikistan, Russia, China and other countries of Central Asian and Eastern European regions. This is first Current Affairs show from South Asia targeting promotion of Central Asian and Eastern European countries among the populations of South Asian countries. The show would also highlight cultural, economic and social developments of South Asian countries.
"The Region" is first show which has been designed to promote regional issues of Shanghai Cooperation Organisation (SCO) member-states.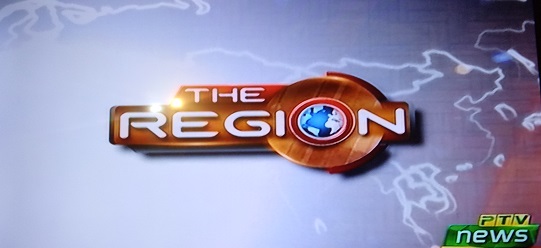 It is pertinent to mention that Pakistan became full member of SCO in 2017 and need of such show was strongly felt that could inform people about cultural fabric and economic environment of other SCO countries.
This show is an initiative of new government led by Prime Minister Imran Khan who is directing other ministries also to work for regional connectivity and confidence building among SCO member-states.
According to available information, the show was designed under the guidance of Federal Minister for Information Fawad Ch and MD PTV Ahmed Nawaz Sukhaira.
Renewed Development Observer working in the regions of Central Asia and Eastern Europe, Agha Iqrar Haroon is part of the show as analyst while show is anchored by Amir Jalil Bobra. The show is produced by Sana Suhail.
It is relevant to mention that SCO has members from South Asia (Pakistan-India), Central Asia (Uzbekistan, Kazakhstan, Kyrgyzstan, and Tajikistan), China (South and East Asia) and Russia (Eastern Europe).
State run PTV has always been a catalyst organisation to integrate Pakistan with all over the world through its international footprint.
It is noted that PTV is already promoting Chinese language and Chinese culture in Pakistan through several of its initiatives. The show would be broadcast on every Friday.