Islamabad, Pakistan: State-run television of Pakistan has launched a new Current Affairs Show "Ba Khabar" (Well informed) that can be watched on PTV News hookup.
Under the instruction of Federal Minister Maryam Aurangzeb, Pakistan Television Corporation (PTV) is revamping its current affairs shows, news bulletins, and general programming for providing authentic news, information, and quality production to viewers.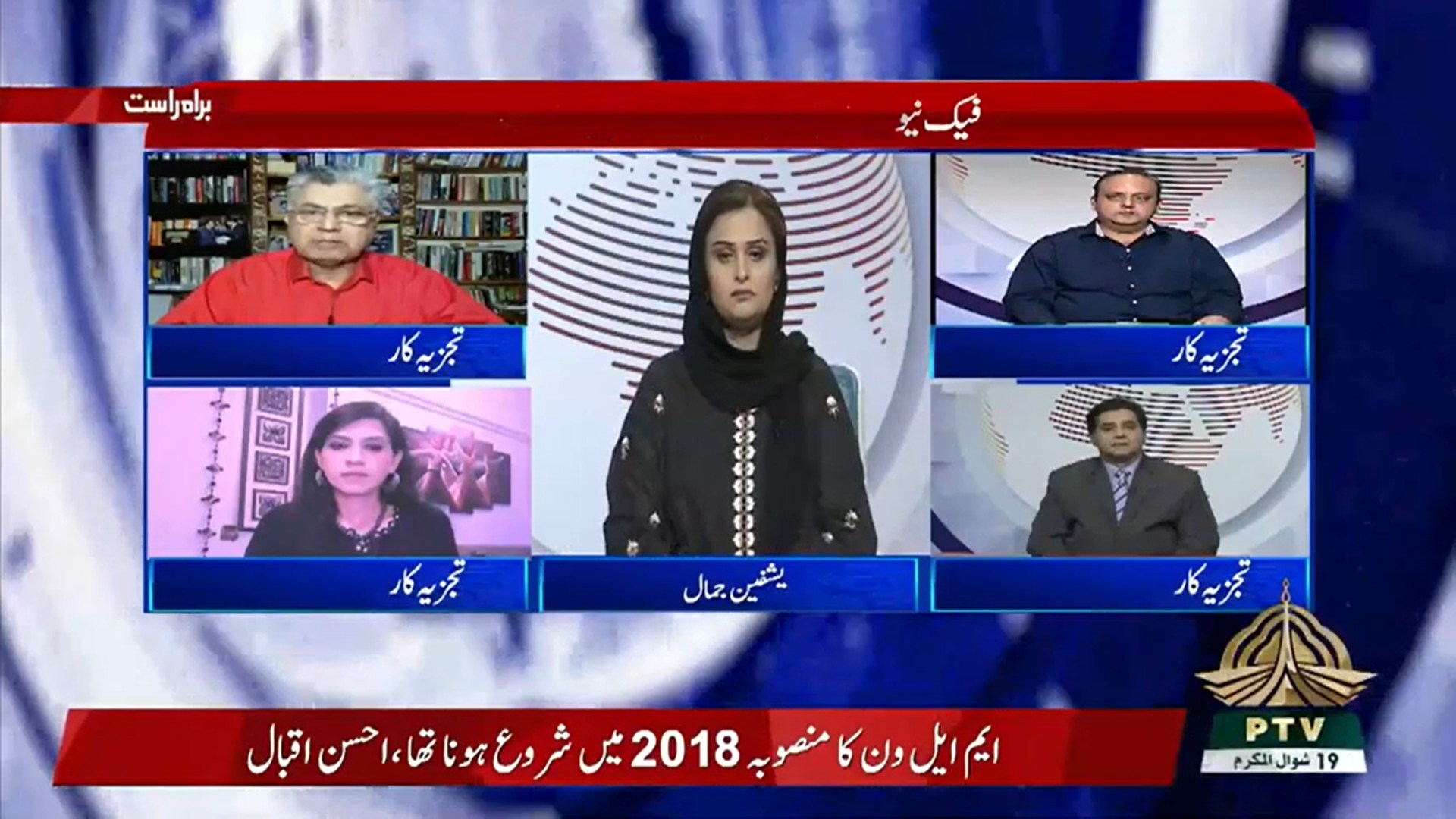 She believes that state-run television should be a source of reliable and authentic information to mitigate news environments where fake news, the deep fake, and cheap fake are hampering democratic institutions.
She is reviewing the content of all shows with a clear editorial policy that PTV should promote the state of Pakistan instead of individuals or any particular political party. It is pertinent to mention that PTV had been a mouthpiece of PTI during former Prime Minister Imran Khan and had been involved in promoting fake news that favored the PTI. Unfortunately to mentioned that PTV had also been involved in not only targeting opponents rather state institutions like the Election Commission of Pakistan and higher judiciary under the command of the former PTI government.
PTV cadre employees claim that the former Federal Minister Fawad Ch installed over 200 employees in different departments to protect the cause of PTI and hired people from the private sector although PTV cadre employees were available but they were placed away from the decision-making system. It may be mentioned that some analysts are taking 50,000 to 45,000 per show who had been hired by the previous government.
"Ba Khabar" show that was launched on May 20, 2022, is anchored by the famous face of electronic media Yashfeen Jamal while senior journalists and political experts like Murtaza Solangi and Agha Iqrar Haroon would appear as analysts as a regular part of discussions.
The format of the show would ensure the point discussion with clarity of viewpoint instead of getting involved in blurred and inconclusive debates. The production team of the show includes Talib Hussain (Creative Producer),  Musharraf Kamran, Zaman Bajwa, Anum Hameed and Zakhya Irfan.