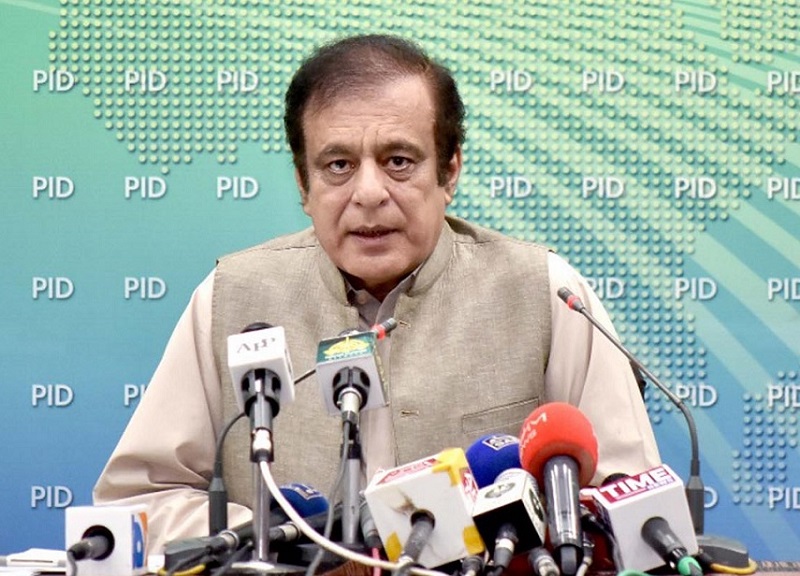 ISLAMABAD, Pakistan: The Federal Minister for Information and Broadcasting Syed Shibli Faraz has said that the regional press is an important part of the national media and the Pakistan Tehreek-e-Insaf (PTI)-led incumbent government wants development of the regional newspapers.
In a statement on Thursday with reference to the regional press, the minister said that the government will continue facilitating the promotion of independent and responsible journalism in the Country.
The information minister said that the main purpose of the newspaper certification process is to promote real journalism in the Country and this process is being carried out in consultation with representative media organizations and other stakeholders.
Shibli Faraz said that there should be no misunderstanding regarding the verification process as this process will strengthen regional journalism.
The minister said that the government is committed to the promotion of all regional languages, journalism, and the development of literature.
حکومت تمام علاقائی زبانوں کی ترویج ،صحافت کے فروغ اور ادب کی ترقی کیلئے پر عز م ہے۔۔۔۔۔۔۔۔۔ملک میں آزاد اور ذمہ دار انہ صحافت کے فروغ کیلئے سہولتیں فراہم کرتے رہیں گے ۔۔۔۔وفاقی وزیر اطلاعات سینیٹر شبلی فراز کا بیان ۔۔@shiblifaraz pic.twitter.com/QGE3mOPten

— PTV News (@PTVNewsOfficial) May 21, 2020
علاقائی پریس قومی میڈیا کا ایک اہم اور مؤثر حصہ ہے۔۔۔۔ آزادی اظہار رائے کے بنیادی ،آئینی اور جمہوری حق پر کامل یقین رکھتے ہیں ۔ ۔۔۔پاکستان تحریک انصاف کی حکومت علاقائی اخبارات کی ترقی کی خواہاں ہے ۔@shiblifaraz pic.twitter.com/SYN4XWQjn1

— PTV News (@PTVNewsOfficial) May 21, 2020