KABUL, Afghanistan: Pakistan and Afghanistan have agreed to expedite Quetta-Kandahar-Herat and Peshawar-Jalalabad railroad projects.
The decision was taken during the meeting of Prime Minister Pakistan Shahid Khaqan Abbasi on Friday with the Afghan President Ashraf Ghani at Presidential Palace in Kabul.
During the talks, it was decided that Quetta-Kandahar-Herat and Peshawar-Jalalabad railroad projects and construction of Peshawar-Jalalabad highway would be top priority of two countries. The two leaders reaffirmed their commitment to regional connectivity as they had done in Herat on 23rd February 2018 while jointly inaugurating the entry of TAPI Gas Pipeline from Turkmenistan into Afghanistan.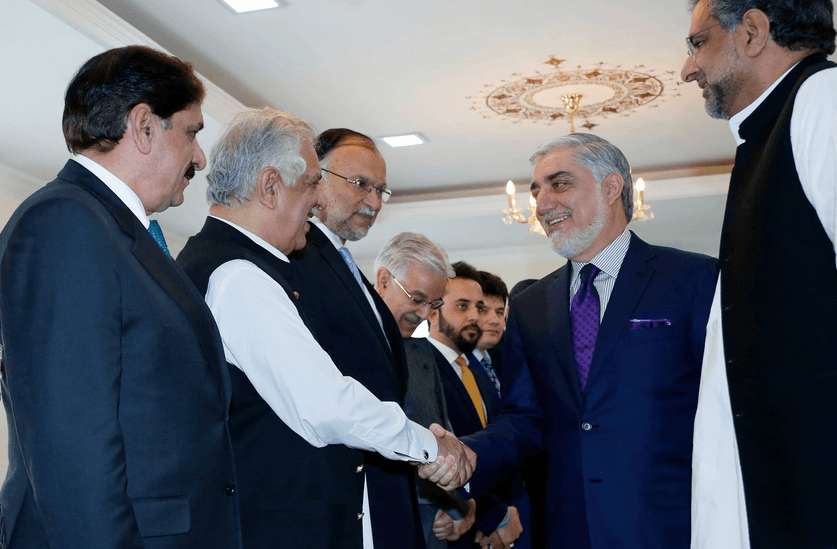 They agreed to hold an early meeting of the Joint Economic Commission to take forward planning and implementation of key rail road gas pipeline and energy projects that would integrate Pakistan and Afghanistan with Central Asia. The two leaders also agreed to move forward on Chaman-Kandahar-Herat railway line, Peshawar-Kabul Motorway, and other connectivity projects which can help realize the tremendous potential of South and Central Asian Regions by providing shortest access through the sea ports of Gwadar and Karachi. They emphasized early completion of TAPI and CASA-1000 projects.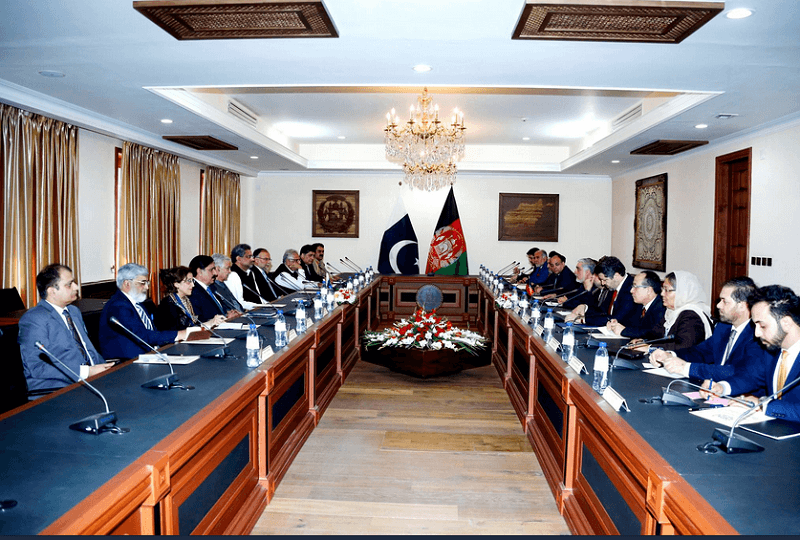 Prime Minister of Pakistan announced a gift of 40 thousand tons wheat for the Afghan people. He also announced waiver of additional regulatory duty on Afghan export to Pakistan to help lift the Afghan economy. The two sides also agreed to initiate discussions on consular matters and exchange of civilian prisoners.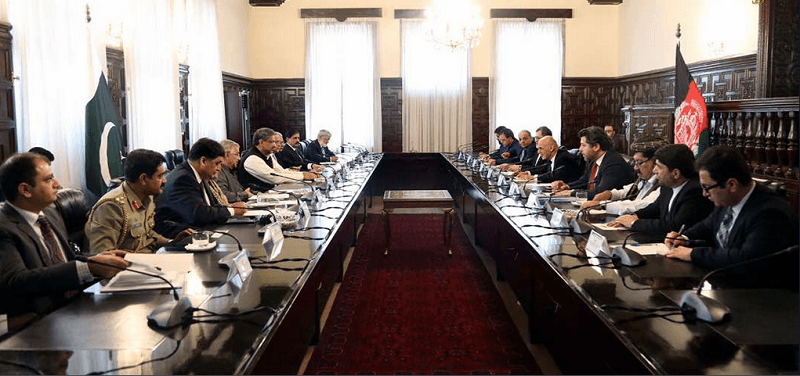 Prime Minister Abbasi extended invitations to President Ghani and Chief Executive Abdullah Abdullah to visit Islamabad at their earliest convenience.