By Shazia Anwer Cheema
Lately, I have been processing the term "Comrade", excessively used under the communist ideology. Lexically refers to a group of individuals sharing the same goal and following a similar aim. For societies, "comrade-ness" could be effective if the pursuit of the greater good is a universal principle. However, one must remember that the terminology of Comrade was first used when the socialist movement gained momentum in the mid-19th century of Europe. Socialists in Germany used the terminology "Kamerad" borrowed from Kamerad Militär (military –Military partner). Since then "Comrade" is used in socialism and communism for a follower of the socialist/communist cause.  There is no such word as Comrade in Russian and Chinese languages. The German idea of being a Comrade is called "Tovarishch" in the Russian language and "Tóngzhì" in the Chinese language.
We must remember that the prolific idea of comradeship was linked with the institutionalized military of the Red Army. Comradeship had a unanimous un-changeable and un-questionable aim of protecting the sovereignty of the country where individual preferences neither could alter nor disagree with it. The entire dominion was placed in solidarity with institutional comradeship. Every individual was well placed where he/she was meant to be and the target and goals were predefined, overriding individual wish and will.
We know Russian "Tovarishch" and Chinese "Tóngzhì" had been under use for members of their Red Armies but the word "Comrade" was used outside the former Soviet Union and China for everybody who is (was) a follower of Socialism or Communism. Here the problem lies. These followers known as comrades are self-proclaimed, and their goals are different based on geography, culture, and above all the personal ideology of the lead comrade. Apparently, they are all following the principle of social collectiveness, but the interpretation is different depending on time place, and need.
In comparison when individual claims to be a comrade and formulate a group of people to achieve their preferred aim, this element of preference they can never get rid of. History has testified that personal preferences taint the actual cause over the period and once a group of hard-core comrades later becomes a bunch of opportunists. These trailblazers with the passages of time forget the cause as it is easy to forget by not being institutionalized.
The reason every society needs its basic societal goals to be institutionalized is already explained. Institutions are above individual likes and dislikes, and they must be. If self-proclaimed comrades decide to serve justice, they will pick and choose the sinners and the pious ones. As not having a unanimous agreement about good and evil, crime and criminal these vigilantes tend to make mistakes. That's why justice as an institution was being formed. It is the same for all other institutions; the society cannot survive on personal preferences neither do institutions.
Self-claimed vigilantes, lynch, hooliganism, vandalism in the name of "cause" or aim for the greater good. Mainly they express their mistrust of the system and institutions, but they forget the institutions and system can only be replaced by new system and institutions, not by hooligan comrades. The idea of system change has to be agreed upon and can be replaced by a new electoral body. That's how civic societies must work.
Imran Khan, on the one hand, considers himself a Caliph and on the other hand, considers him Che Guevara. He is not a Caliph for sure, but he could be a vigilante comrade and may meet the same fate as they all do. His own inner contradictions are spreading like a virus, and every individual having a Facebook account considers himself a comrade.
With an abundance of goals and aims, they all are hooting at each other by letting them feel that you are a lesser comrade because you are a lesser bully. Naïve to the fact that the system cannot be changed by bullying and social media harassment. The alteration can only be possible at the institutional level, and they are far behind to institutionalize their half-cooked political wisdom. Again, history can provide answers to their problem, all individuals in pursuit of their self-determined good reached a difficult end.——-
Comradeship only survived in an institution under command and control of set rules and defined boundaries. An inch out of it is the demise of the very idea of comradeship, an inch outside the institutional boundary is a vigilante seeking good by defining the good himself. The command and control of an institution are above individual likes and dislikes and it functions on the bases of rules and principles. Rules of obeying order and principles of files and ranks. Personal judgments are definitely a bad influence on an actual comrade trained for combat to serve the motherland.
He cannot pick and choose when to serve and who to serve, if he presents himself to be a hooligan and wants to remain under the command of an institution then he must follow and follow without doubts.
The reason I explained the infamous declination of socialism is because I wanted to understand the fact that individuals' differences can nullify an entire philosophy because it turns out a vigilante cult and can never get institutionalized. By institutionalization, I mean setting firm goals for the greater good and then locking them away from individual interference. One-man shows, heroism, and spiritual worship are all prone to pollute hence deviating from the actual goal. Contaminated thoughts infect the whole society with tons of personal definitions of good and evil. The infection of being judgmental and trying to choose personal rights and wrong is death for comradeship. The inner trust in collective wisdom is key to avoiding being a bully.
The true power of friendship cannot be understood, comprehended, or explained. It can only be experienced. The power of friendship does not grow in a linear fashion, it grows exponentially. One friend is a lifesaver, what then are two?   — Sun Tzu.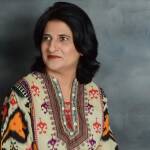 Note: Writer Shazia Anwer Cheema is a Prague-based author, columnist, and foreign affairs expert who writes for national and international media. She is a doctoral student and researcher in semiotics and philosophy of communication at Charles University in Prague. She can be reached at her: Twitter @ShaziaAnwerCh Email: shaziaanwer@yahoo.com
Disclaimer:
The views and opinions expressed in this article/Opinion/Comment are those of the author and do not necessarily reflect the official policy or position of the DND Thought Center and Dispatch News Desk (DND). Assumptions made within the analysis are not reflective of the position of the DND Thought Center and Dispatch News Desk News Agency.