PM Nawaz reviews regional developments after Modi-Trump meeting
Islamabad, Pakistan: Prime Minister Muhammad Nawaz Sharif was briefed about regional diplomatic developments by experts in Foreign Office on Friday, says local media reports.
According to reports, PM Nawaz was briefed about regional redevelopment in reference to recent meeting of Indian Prime Minister Modi with US President Trump.
It may be mentioned that a high level meeting presided over by PM Nawaz Sharif who is also Foreign Minister of Pakistan and he was briefed by Advisor to PM on Foreign Affairs Mr. Sartaj Aziz on important foreign affairs issues. Foreign Secretary Tehmina Janjua and all additional secretaries of the Foreign Office were also present.
PM Nawaz was briefed about South Asian, Middle East and Afghanistan current issues.
Mr. Ishaq Dar, Minister for Finance and senior officials of the Foreign Office were also present during the briefing.
Media reports suggest that PM Nawaz Sharif was briefed on important regional and international affairs including latest situation of Indian Occupied Kashmir and at Line of Control (LoC).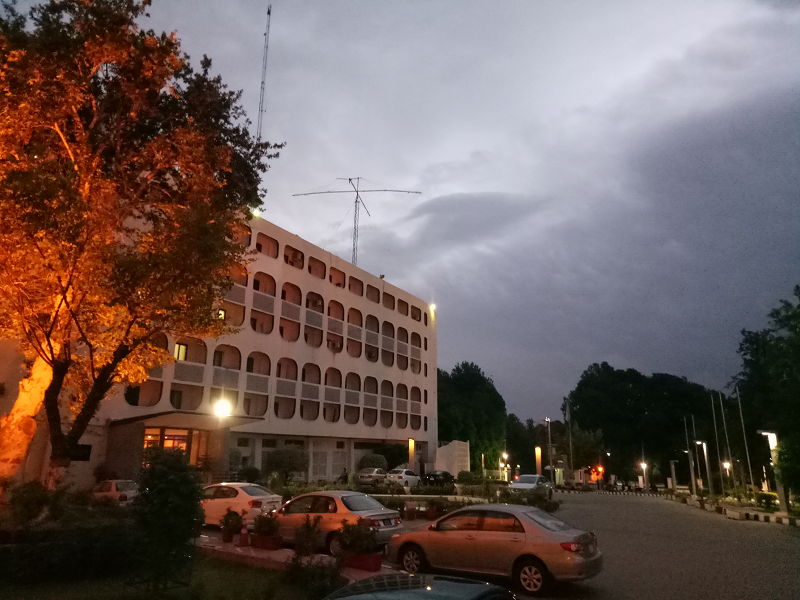 It may be mentioned that an hour-long meeting of Indian PM Modi and US President Trump took place on June 27. The US side was represented by US Vice President Mike Pence, defence secretary James Mattis, secretary of state Rex Tillerson and National Security Adviser Lt Gen. H.R. McMaster while Indian team included National Security Advisor Ajit Doval, foreign secretary S. Jaishankar and the Indian ambassador to the US, Navtej Sarna.
According to regional experts, Modi-Trump meeting was "very successful" resulting the US designation of Syed Salahuddin, the Pakistan-based chief of Hizbul Mujahideen and United Jihad Council, as a global terrorist.