LAHORE, Pakistan: Prime Minister Imran Khan on Saturday once again ruled out the option of imposing a lockdown in Pakistan as the Country can't afford it but announced to take stern action to ensure the full compliance of standard operating procedures (SOPs).
While briefing the media in Lahore about the decisions taken today to ensure the compliance of SOPs in Punjab, the prime minister said that since the full lockdown is not a viable solution to an economically fragile Country like Pakistan; therefore, they would enforce a selective lockdown.
The prime minister said that hotspots of COVID Cases will be identified in Punjab and with the help of administration and Tiger Force volunteers, smart lockdown will be imposed.
Imran Khan said that the most important aspect of SOPs will be to ensure that everyone wears face masks as he/she walks out of his/her houses.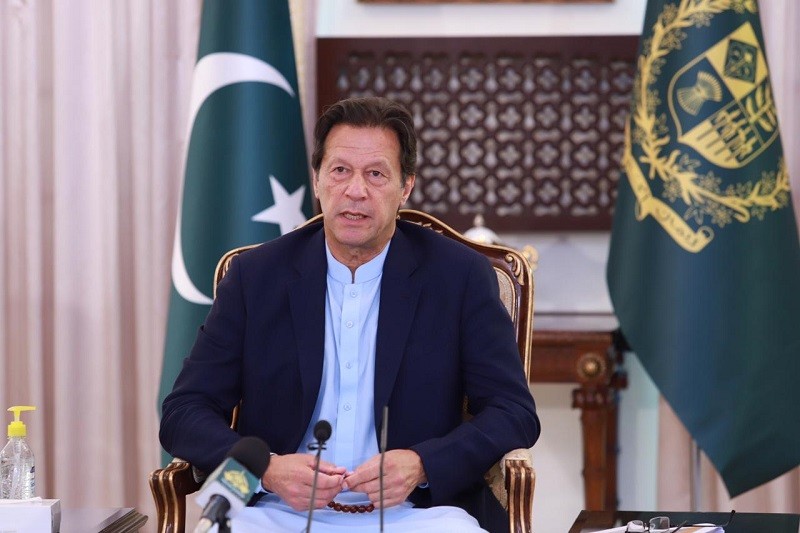 Earlier in the day, the Punjab Governor Chaudhry Muhammad Sarwar and the Chief Minister Sardar Usman Ahmed Khan Buzdar held separate meetings with Prime Minister Imran Khan in Lahore, and discussed overall situation of the province with particular reference to the steps taken to check the spread of Coronavirus.
The Punjab governor apprised the prime minister that over 1.2 million poor families have been provided ration bags under the Punjab Development Network. He said that we have already provided 170,000 Personal Protective Equipment (PPE) and 260,000 medical kits to doctors.