By Shazia Anwer Cheema
Azerbaijan, Pakistan, and Turkey's trilateral relations are seen as a diplomatic bloc by several European social scientists and several European Think Tanks are keenly watching this emerging triangle, physically connecting South Asia with Caucasian lands.
Today's Pakistan was historically linked with Turkey and the lands of today's Azerbaijan for thousands of years. The languages, culture, norms, and customs of all three countries are influenced by each other and social similarities join them strongly.
The Past
Those who follow International Relations know that Turkey and Azerbaijan always stand with Pakistan at all international forums on all major diplomatic issues including the Kashmir problem. Pakistan and Turkey were the first two countries that recognized Azerbaijan as an independent state and both the countries moved resolutions in UN Security Council over the former Nagorno Karabakh issue. Students of Foreign Affairs also know that Pakistan has never accepted Armenia as a country because of its aggression over Azerbaijan while Pakistan also does not recognize Cyprus (non-Turkish) due to the Turkish stance. Since the 1970s, the island of Cyprus has been divided into Greek Cyprus and the Turkish Republic of Northern Cyprus. Successive Pakistani governments have backed Ankara's position on the issue.  Therefore, we understand all three countries always stand together for the sovereignty of each other.
Since Pakistan always stands with Azerbaijan, therefore, Armenia does not leave any opportunity at global forums to harm Pakistan's interests. I remember that in 2016 Armenia blocked Islamabad's attempt to become an observer at the Russia-led Collective Security Treaty Organisation (CSTO), a post-Soviet military bloc. However, Pakistan does not care about such costs because friendship requires sacrifices.
Turkey and Pakistan had a long history of trade development projects and they were partners in Regional Cooperation for Development (RCD) which was a multi-governmental organization. Originally established on July 21, 1964, by Iran, Pakistan, and Turkey, RCD worked for road and rail connectivity among the three countries. In 1979, this organization was dissolved due to Revolution in Iran and Russo-Afghan war.
The Recent Past and the Present
Azerbaijan, Pakistan, and Turkey have strong Military –to–Military ties and their forces do war games regularly. Their armed forces are engaged in several multi-nation training including anti-terrorism force training.
We remember during the time between the years 2017 to 2019 was quite rough and tough for Turkey because of the presence of terrorist outfits at its borders due to the Syrian war situation. Here we saw all three countries standing together again when the "Operation Peace Spring" was launched to remove the PKK-PYD-YPG terrorist organization which officially declared independence and called themselves as "Syrian Democratic Forces".
The operation, which began on October 9, 2019, was successfully concluded on October 23. This operation helped Turkey to determine its real and reliable geopolitical allies because Syria, Iran, the United States, the Arab League, the European Union, and NATO were criticizing Turkey while Azerbaijan, Pakistan, Russia, Hungary, Kazakhstan, Uzbekistan, Kyrgyzstan, Northern Cyprus, Qatar, and Spain supported Turkey's stance for clearing its borders from terrorists.  From the first day of the operation, Azerbaijan and Pakistan categorically said that Turkey had every right to protect its sovereignty and its territory.
The concept of Three Countries—One Nation got placed in newspapers and talk shows of Azerbaijan, Turkey, and Pakistan after "Operation Peace Spring" therefore a new era of their relationship began.
When the 44-days war broke out on September 27, 2020, Turkey and Pakistan immediately expressed their full support to Azerbaijan. The officials from both countries demanded the end of the occupation of Azerbaijani lands and respect for territorial integrity.
I remember the head of Pakistani Armed Forces, Chairman Joint Chiefs of Staff Committee Gen. Nadeem Raza said that Pakistan Armed Forces fully support Azerbaijan's position on Nagorno-Karabakh (now officially named as Karabakh) in his meeting with the previous Ambassador of Azerbaijan Ali Alizada in Islamabad. The message from Pakistan's civil and Military leadership was very clear that Pakistan stood with Azerbaijan.
Like Pakistan, Turkey's stance was also loud and clear and on October 21, 2020, Turkish Vice President Fuat Oktay stated that if Baku requires, Turkey won't hesitate to send its soldiers to Azerbaijan. Turkish President Recep Tayyip Erdogan said that Turkey had the same right as Russia to take part in the settlement of the Karabakh conflict. Azerbaijan received pressure from different directions at the diplomatic level during the 44-days war and Turkey and Pakistan kept standing with Azerbaijan and responded to all the unanswered questions.
Another important issue where all three countries stand together is Turkey's right in the Eastern Mediterranean. Azerbaijani President Ilham Aliyev always voices his support for Turkey's stance and in November 2019, Pakistan joined with navy drills with Turkey in Eastern Mediterranean, sending a message to many that Pakistan stands with Turkey over this issue also.
All three countries are working together to enhance their trilateral trades and in 2019, Baku hosted Pakistan-Azerbaijan-Turkey 'Triangular Countries Exhibition' on April 11 and this was the first exhibition of its kind where all three countries together showcased their products. The exhibition was an attempt to identify the prospects and potential of strengthening economic ties between Turkey, Pakistan, and Azerbaijan.
Recently, Azerbaijani Ambassador Khazar Farhadov during one of his interviews said that the Trilateral Format relations of Azerbaijan, Pakistan, and Turkey would help to enhance Cultural diplomacy, Tourism Development, and Trade Relations among all of three and would provide a base for excellent people to people contact. He stated that all three countries shared history, culture and even their future is linked with Trilateral working environments.
After giving a brief background of trilateral relations, I put my opinion that why do Azerbaijan, Pakistan, and Turkey wish to work as brothers and stimulus are there enhancing their relationship?
I believe that Trilateral relationships are based not only on diplomatic relations rather on the foundations of "Perceptive Linkages". What do you expect from each other? Do you find your friend standing with you when you need it without delay? Do we have commonalities to transfer relations to the next generations? What common threats we all are facing? such questions and their answers form "Perceptive Linkages" among people, groups, and nations.
In the case of Azerbaijan, Pakistan, and Turkey relations, "Perceptive Linkages" are based on commonalities and circumstances all three countries had been facing in past. All three countries had faced the brunt of terrorism. All the countries faced uncalled-for criticism for protecting their sovereignties. Turkey was the victim of the Syrian crisis, Pakistan was of the Afghan crisis and Azerbaijan was of Armenian aggression. They have got excellent results by sharing intelligence, military training, and expertise to fight out against terrorism. They have successfully mitigated terrorists on their soils. Now they have a clear Perception that all three are useful for each other's and all three always stand together whatever the circumstances are.
The Perception that "Being Together is Our Strength" is a driving force for the trilateral relationships that are far above of diplomatic level rather they are part of the perception of the common man of all three countries.
There is a saying that Lending a voice of support in a regional conflict in normal times is one thing but when a country is actually at war then who stands with it attains a much greater importance
Azerbaijan has seen who stood with Baku in 44-days Patriotic War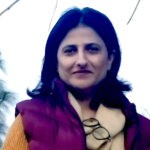 Note: Writer Shazia Anwer Cheema is a Prague-based foreign affairs expert who writes for national and international media. She is a doctoral student. Researcher in semiotics and philosophy of communication at Charles University in Prague. She heads the DND Think Tank. She can be reached at her: Twitter @ShaziaAnwerCh Email: shaziaanwer@yahoo.com