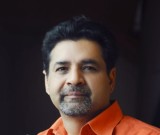 By Agha Iqrar Haroon
Two months before of much awaited Parliamentary Elections in Afghanistan, war-ridden Kabul is facing new challenges of political nature.
Situation is reaching to a level where forthcoming Parliamentary Elections can be postponed again.
Parliamentary Elections were scheduled to be held in October 2017 but were postponed to July 2018 and then the postponement was announced again with a new schedule of elections in October 2018.
The Grand National Coalition of Afghanistan (GNAA) on Sunday (August 26, 2018) announced 'civil disobedience movement' to press their demands for formation of an Independent Election Commission, bio-metric voting and review of voter lists.
The GNAA accuses western allies of President Ashraf Ghani for their silence over alleged pre-poll rigging and engineering before Parliamentary Elections.
At security horizon, Mohammad Hanif Atmar is no more the National Security Adviser (NSA) as he resigned on Saturday (August 25, 2018) due to serious differences with President Ghani and his unofficial western advisors.
Atmar had a deep understanding of the region because he had been working for the KHAD, an Afghan security and intelligence agency that had strong ties to the former Soviet Intelligence Agency KGB.
During the Soviet-Afghan War, Atmar fought against Islamists (Mujahideen) and lost a leg while defending the city of Jalalabad in 1987. He ran away from the country for Europe after the fall of Kabul to Mujahideen.
According to insiders, Atmar was perturbed over the way, the NATO forces led by the United States are (were) running the security affairs, and he was not free to take security related decisions including a final decision for initiating a peace dialogue with Afghan Taliban.
Insiders believe that several attempts of Atmar for arranging political dialogue with Taliban were frustrated either by President Ghani himself or by the United States. Atmar was also questioning US forces regarding expansion of Islamic State – Deash from South to North of Afghanistan.
Insiders claim that Atmar was disappointed over the decision of President Ghani for not attending Afghan Peace Conference which would be held in Moscow on September 4, 2018 where Afghan Taliban would be present for offering peace talks to Kabul government. The United States announced that it would not to attend Afghan Peace Conference in Moscow and then Kabul followed the suit.
In an interesting development, President Ashraf Ghani has placed Hamadullah Mohib as new NSA of Afghanistan.
Hamadullah Mohib hsa currently been serving as the Afghan Ambassador to the United States since September 2015. He is a British national and he returned to Afghanistan from London to oversee Presidential Election campaign of the then Afghan Finance Minister Ashraf Ghani who lost the elections to Hamid Karzai.
After conducting elections campaign, Mohib went back to United Kingdom and then reappeared in Afghanistan just before Presidential Elections of 2014. After Ghani assumed the office, Mohib became his Deputy Chief of Staff and then he was appointed as the Afghan Ambassador to the United States.
Mohib could be the best option for President Ghani before forthcoming Parliamentary Elections in October and Presidential Elections which would be held in April 2019.
Opposition leaders claim that latest arrangements are being done to ensure results of own choice by President Ghani in Parliamentary Elections as well as in Presidential Elections.
Some opposition leaders have doubts that Parliamentary Elections would be held in October.
Insiders claim that the former NSA Atmar in private meetings expressed his dissatisfaction over the way, the government is (was) being run in Kabul.
Insiders believe that Atmar was not contented over certain decisions of President Ashraf Ghani which, according to Atmar, could weaken regional harmony and Afghanistan should not be hostile with regional partners and with neighbouring countries.
It is pertinent to mention that strained Pak-Afghan relations were addressed by the former Afghan NSA Hanif Atmar and the former NSA of Pakistan Lt. General (retd) Nasser Khan Janjua, and their constant interactions broke ice and the former Prime Minister of Pakistan Shahid Khaqan Abbasi visited Kabul in April 2018 and both the countries agreed that effective and full implementation of a bilateral peace initiative would help eliminate terrorism and achieve peace, stability, prosperity and development of the people of the two countries. Seven principals were agreed in the meeting between Afghan President Ashraf Ghani and the former Prime Minister Shahid Khaqan Abbasi. Two sides operationalised six working groups envisaged under the Afghanistan Pakistan Action Plan for Peace and Solidarity (APAPPS). Today, both NSAs who broke ice are no more in the power.
Insiders say that Atmar believes in multilateral approach for foreign policy while President Ghani believes in unilateral approach of foreign policy that walks around consolidating relations only with NATO countries. Insiders claim that Moscow and Beijing are not on priority list of President Ghani rather he feels uncomfortable when some suggestion or offer for peace dialogue comes from other countries except his US allies.
Upcoming events suggest that Hanif Atmar can pitch himself for April 2019 Presidential Elections against President Ghani and situation would be more interesting if he (Atmar) gets certain level of moral support from Afghan Taliban because some circles in Kabul believe that the former NSA Hanif Atmar successfully established direct contact with Amir Haibutalah Akhund Zada (Chief of Taliban Movement) for peace negotiation.
Disclaimer:
The views and opinions expressed in this article/Opinion/Comment are those of the author and do not necessarily reflect the official policy or position of the Dispatch News Desk (DND). Assumptions made within the analysis are not reflective of the position of Dispatch News Desk.