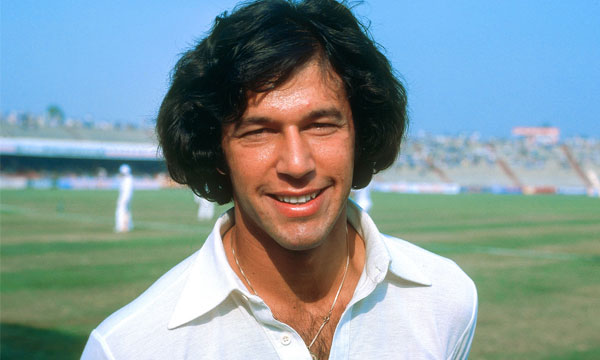 Pakistan is a land rich with talents like music, cricket and much more. Pakistani cricketers were not only famous in Pakistan but in the entire world due to their dedication and innovations. However, the majority of the top cricketers of Pakistan had their hardships before rising to fame.
In this article, we have focused on those Pakistani cricketers who have achieved their fame with their work and you would get to know what they were doing before getting into cricket
Here we will list top Cricketers of Pakistan who had no clue that they would be under the spotlight for the rest of their life. Few of them had a tough family background and few were influential already.
List of Top 9 Pakistani Cricketers
Let us start with the one who is quite famous among youngsters.
Sarfaraz Ahmed
Sarfaraz Ahmed had planned his future in the line of engineering after graduating from Dawood University of Engineering and technology Karachi while opting Electronics as his major. Sarfaraz came to spotlight after storming his way out of ICC under 19 Cricket Worldcup 2006 and his debut performance in ODI as a wicket Keeper in Pakistan Cricket Team and now he is considered as one of the best Pakistani Cricketers.

Rameez Raja
Most of the youth know Rameez Raja as a commentator and former cricketer of Pakistan National Cricket Team but he hails from a Banking Background. Rameez Raja before rising to fame was once employed at American Express Bank as a banker Once, in an interview, Rameez Raja stated  "My first job was with American Express after finishing my MBA, so I would have tried to be a banker."
Rameez completed his graduation from Atchison College, Lahore Rameez and was enrolled in MBA in Punjab University later on. However, the destiny had planned something else for Rameez and his qualification along with his dedication for Pakistani cricket turned out to be an addon for PCB.

Saeed Anwar
Anwar was not only famous among Pakistani cricketers but a finest and consistent batsmen in the entire world. Anwar had enjoyed a great respect among international cricketers as well. However, Anwar is an engineer by qualification and in 1989 he was planning to leave for the USA to study Masters. But he was destined to play for Pakistani cricket team and held a record of the highest individual score in ODI for 13 years which was later broken by Tendulkar. Saeed Anwar was ranked number one cricketer as Wisden Cricketers 1997.

Mohammad Yousuf
Mohammad Yousuf hails from Lahore Punjab and was born in a lower class family. Before converting to Islam, he was known as Youhanna. By profession, Yousaf was a junior tailor but his dire passion for Cricket made his way into a local cricket club where he made a century in his first match. Later on, he emerged as one of the best batsmen of Pakistan's cricket history.
Muhammad Irfan
Yes, Muhammad Irfan who is known as the tallest cricketer made his way into international cricket through Pakistan cricket academy. Previously, Irfan was employed at PVC factory as a laborer before joining Pakistani cricket team. Ifran was raised in a poor family but nothing had held him back from his passion and hard work. In an interview he stated:
"I had started enjoying my routine at the PVC factory. I had been promoted to the role of a foreman. I had accepted the fact that I had cricket in my life, but only for entertainment. I was earning enough money for myself and my family. I wanted to earn a respectable livelihood. I dreamt of playing at the national level, but that's a dream every amateur cricketer has."
Wasim Raja
Having major in political science, Wasim Raja is another star among Pakistani cricketers of Pakistan who stepped into national level cricket and later on became an icon of International cricket.  Unlike others, Wasim belonged to an influential family since his dad was a high-level civil servant and Wasim was the elder brother of Rameez Raja. Wasim completed his masters in political science from Government College, Lahore. Wasim Raja represented Pakistan in 54 One Day International Matches and 57 tests match throughout his career.
Anwar Ali
Pakistani all-rounder Anwar Ali, who recently gained acclamation after displaying remarkable cricket against Srilankan team in his first away tour, was not so fortunate before. At a very early age, he along with his family migrated to Karachi from the terror-struck village of Zaka Khel, Swat. He also lost his father when he was still young and was left to do child labor to support his family. He worked in a sock manufacturing company and earned a scant amount of 150 rupees per day.
"Those were very tough days, we came to Karachi in search of peace and safety and as one of the boys of the family, I was required to earn and not play," Anwar told in an interview.
Anwar struck his luck when local coach Azam Khan spotted him and brought him for his first trials. After a span of inconsistent bowling, he was finally able to make his place in the team in Srilanka's tour.
Junaid Khan
Not much has been known about Junaid Khan but if look into his past, we find out that he belonged to a respected family. Once on social media, a picture went viral where we could see Junaid Khan selling rugs but that doesn't matter. or does it? however, no clarification has been cited by the player himself. But for a fact, we know that his family is into Tobacco business and he has done F.Sc. from Swabi. In Pakistan, Junaid Khan is known as The young fast bowler.
Imran Khan
Imran Khan, the current prime minister of Pakistan was the man who won the 1992 World Cup for Pakistan. Imran Khan has always been into the limelight because of his trending affairs throughout his life. Imran completed his graduation in Philosophy from Keble College, Oxford in Philosophy, Politics, and Economics. Opinion leaders of cricket consider Imran Khan as one of the most successful captains of all times and Imran Khan was ranked among the greatest all-rounders in cricket history. Moreover, Khan has been one of the most discussed topic amoing Pakistani Cricketers due his national and international following and scandals.