ISLAMABAD, Pakistan: Pakistan has welcomed the Indian media for the coverage of the forthcoming meeting between the two sides on Kartarpur Corridor, reports DND News Agency from Islamabad.

Once open, Kartarpur Corridor will be one of the top Religious Tourism Destinations in South Asia.
The Complex will have an international standard hotel, hundreds of apartments, two commercial areas and two car parking, Border Facility Area, a power grid station, tourist information Centre and several offices.
Federal Government of Pakistan are also working to construct a motorway between Sialkot International Airport to Gurdwara Darbar Sahib Kartarpur Corridor Complex for cater international traffic of tourists and Sikhs.
It is pertinent to mention that the proposal of opening Gurdwara Darbar Sahib Kartarpur for Sikhs and constructing a Corridor Complex by connecting Sikh shrines of Dera Baba Nanak Sahib (located in Indian Punjab) and Gurdwara Darbar Sahib Kartarpur (Pakistani Punjab) for Sikhs from India to visit Gurdwara Darbar Sahib came on surface in early 90s. Gurdwara Darbar Sahib Kartarpur is located 4.7 kilometres (2.9 miles) inside Pakistan from Pakistan-India border.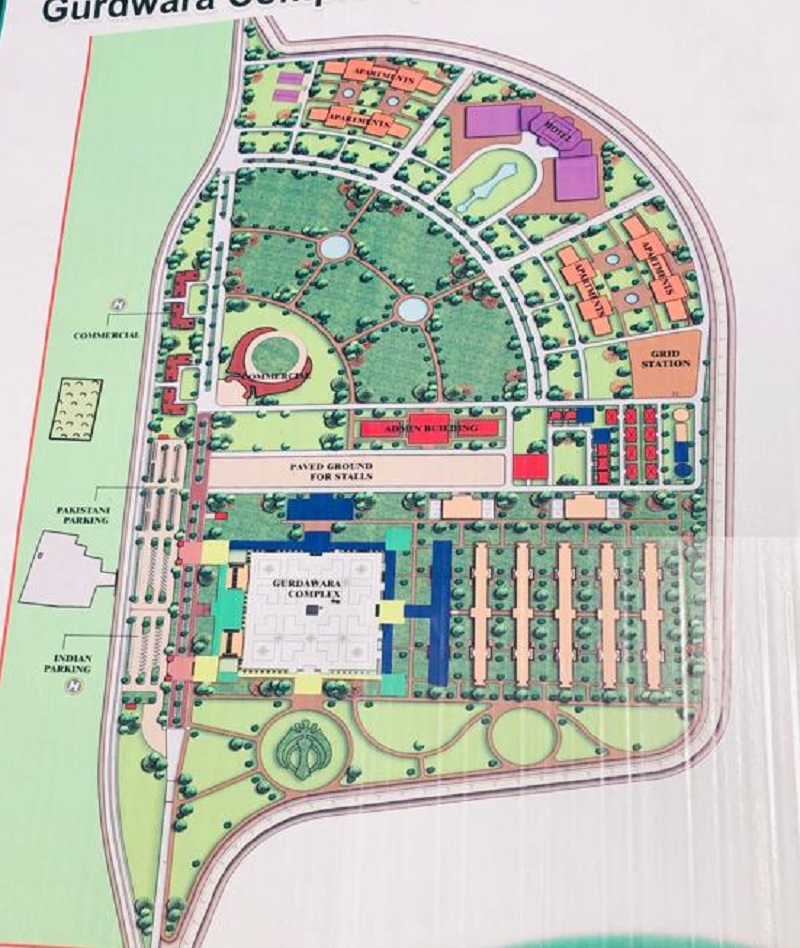 This project was actually a part of "Delhi–Lahore Bus diplomacy which took place in early 1999 by the then prime ministers of Pakistan and India, Nawaz Sharif and Atal Bihari Vajpayee. The project was halted after the then Prime Minister Mian Nawaz Sharif was removed by Gen Pervez Musharraf.
In a tweet on Friday, the Foreign Office Spokesperson Dr Mohammad Faisal said that the Indian media representatives may apply to Pakistan High Commission in New Delhi for visas.
#Pakistan welcomes Indian media for the #KartarpurCorridor meeting at Wagah on 2 April 2019. They may apply to Pakistan High Commission, New Delhi for visas #PakKartarpurSpirit

— Dr Mohammad Faisal (@ForeignOfficePk) March 29, 2019
The second round of talks between Pakistani and Indian officials will be held at Wagah on Tuesday (April 2).
The first meeting between the two sides was held at Wagah-Attari border on March 14 at which both sides agreed to work expeditiously towards operationalization of Kartarpur Corridor.
Later on March 19, experts from the two Countries jointly surveyed the coordinates of Kartarpur Corridor Zero Point and discussed the technical details including Finished Road Level, High Flood level and others.
The two sides agreed on some technical aspects and expressed hope to finalize the other modalities at the earliest.