ISLAMABAD, Pakistan: The delegation of the Taliban Political Commission headed by Mullah Abdul Ghani Baradar visited the Ministry of Foreign Affairs in Islamabad on Wednesday, and met the Foreign Minister Shah Mahmood Qureshi.
The Afghan Taliban delegation is in Islamabad for a three-day visit from December 16-18 as part of Pakistan's policy to reach out to key Afghan parties in the Afghan peace process with a view to facilitating the intra-Afghan negotiations
Talking to the delegation, the foreign minister said that Pakistan wants the promotion of its multifaceted and cordial ties with Afghanistan.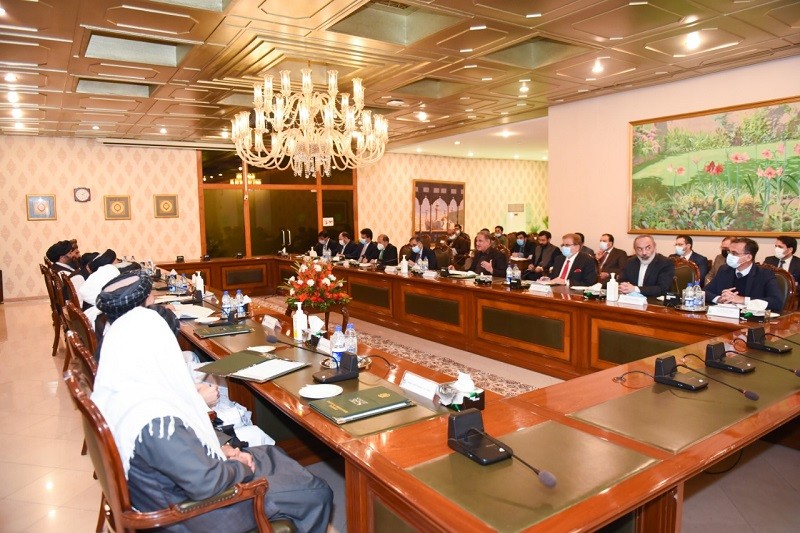 The foreign minister said that Pakistan also desires durable peace in Afghanistan, and played its possible reconciliatory role in the agreement reached between the Afghan Taliban and the United States in Doha.
The minister said that that agreement on the rules for intra-Afghan talks is a welcome development.
Shah Mahmood Qureshi said that Pakistan has been stating since the beginning that the only way for peace in Afghanistan is meaningful and comprehensive dialogue. He reiterated that peace in Afghanistan is imperative for peace and stability in the entire region.
The Afghan Taliban delegation head Mullah Abdul Ghani Baradar lauded Pakistan's reconciliatory efforts for peace in Afghanistan.