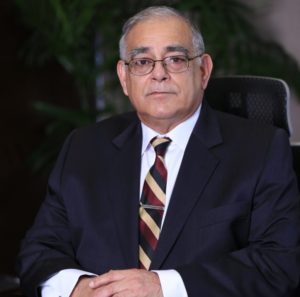 Pakistan may deliver JF-17 Thunder fighter jets to Azerbaijan in 2019, which will strengthen the strike power of the former Soviet Republic as well as the potential of its air defense, the former Pakistan Army Officer Lieutenant General (retd) Tariq Khan said.
In an interview to Vzglyad.Az – which was also published by EurAsiaAz, Lt General (retd) Tariq Khan said that these military aircrafts will undoubtedly display high efficiency during military operations and ensure the superiority of Azerbaijan over its enemies.
Talking about the effectiveness of JF-17 Thunder in mountainous areas, Lt General (retd) Tariq Khan – who gained fame when he led the Frontier Corps to victory against the Taliban in the Battle of Bajaur in 2009 – said that it is a multi-purpose aircraft that can attack, defend, provide close support on the ground, provide combat air patrol and intercept.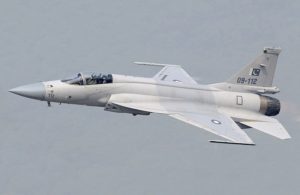 Tariq Khan said that Pakistan exports JF-17 Thunder fighter jets to Sri Lanka, Nigeria and Myanmar. He said that every year the interest of countries to the JF-17 Thunder aircraft continues to grow.
In reply to a question, Lt General (retd) Tariq said that Pakistan can offer Azerbaijan all types of small arms, heavy weapons, tanks, drones and ammunition. He said that Pakistani Army is equipped with Al Khalid tanks, which have a modern fire control system, in many respects similar to the similar system of the French tank Leclerc. He also said that Al Khalid tanks are equipped with thermal imaging manufactured by the French company Thales.
In addition, he said that Pakistan can also offer Azerbaijan a G3 rifle, a MG1A3 machine gun, an MP5 carbine, and also a POF Eye weapon.