ISLAMABAD, Pakistan: Pakistan has expressed its deep concerns over the raids by India's National Investigation Agency (NIA) on offices and residences of journalists, human rights activists and non-profit organizations (NGOs) including Coalition of Civil Society, Association of Parents of Disappeared Persons, and Greater Kashmir newspaper in Indian Illegally Occupied Jammu and Kashmir (IIOJK).
The Human Rights activists, members of the civil society, NGOs, and journalists have been booked under the draconian Unlawful Activities Prohibition Act (UAPA).
In the opening remarks of his weekly media briefing in Islamabad on Thursday, the Foreign Office Spokesperson Zahid Hafeez Chaudhri said that the BJP regime's actions are another manifestation of India's extremist agenda and its frustration over international censure for its illegal actions and grave human rights violations in IIOJK and in India.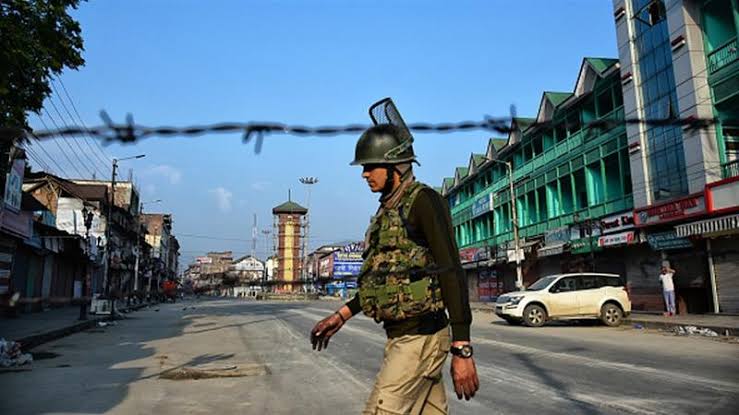 The Spokesperson also said that Pakistan strongly condemns the continuing belligerent anti-Pakistan rhetoric of India's civil and military leadership.
Chaudhri said that in recent provocative and irresponsible statements, the Indian National Security Adviser (NSA) Ajit Doval has implied organizing attacks inside neighbouring countries.
The Foreign Office said that Ajit Doval's "offensive-defence" doctrine can be defined simply as "stoking terrorism in the neighbouring Countries".
Zahid Hafeez Chaudhri said that since his assumption of the Office of NSA, the Indian footprints in terrorist activities in Pakistan have substantially increased.
Furthermore, he said that we have also seen the highly irresponsible and belligerent statement made by BJP's Uttar Pardesh Chief Dev Sing, saying Prime Minister Narendra Modi has decided when the Country would be at war with China and Pakistan".
The Spokesperson said that unfortunately, in response to any geopolitical, economic or military setback, instead of learning from its mistakes, the RSS-BJP leadership simply doubles down its hostile rhetoric.
"Pakistan calls upon the International Community to take notice of these irresponsible and bellicose remarks and activities of the Indian NSA and BJP leadership causing instability in the neighbouring Countries," the Spokesperson said.
"India will find the leadership, the people and armed forces of Pakistan ready in the event of any misadventure against its territories as evidently demonstrated in February last year," he added.