RAWALPINDI, Pakistan: The Federal Minister of Defence Production Barrister Usman Ibrahim has said that Pakistan deeply values its relations with Korea, and is willing for Joint Ventures for development of different defence products.
In a meeting with Ambassador of Republic of Korea Kwak Sung-Kyu in Rawalpindi on Thursday during which views on matters of shared interest and improving cooperation in defence production were exchanged, Barrister Usman Ibrahim emphasized that Pakistan and Korea enjoy long standing friendly relations.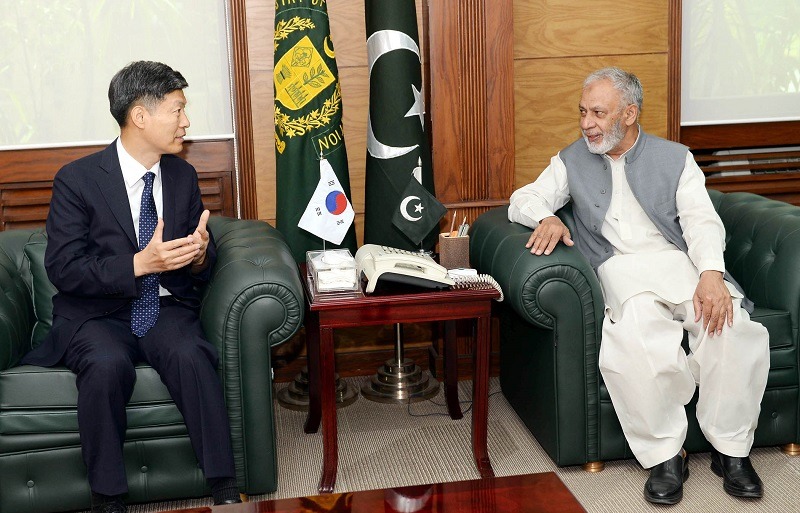 The minister said that Pakistan desires to manifest cooperation with Korea in different fields like trade, economy, defense culture, science and technology.
The federal minister stressed to identify areas of mutual interest so that both countries may move ahead. He expressed his satisfaction that two Countries have very warm and strong relations which are growing stronger with each passing moment.
Barrister Usman Ibrahim suggested that exchange of visits at various levels will explore the avenues of prospective collaboration in the sphere of defence and defence production industry.