ISLAMABAD, Pakistan: Though the Coronavirus (COVID-19) pandemic impact has significantly subsided in Pakistan; however, it continues to cause more deaths and embroiling the people in health issues.
The data updated by the National Command & Operation Centre (NCOC) on July 30 has revealed that further 1,114 people across Pakistan were infected by COVID-19 and 32 people lost their lives in the last 24 hours.
Uptil now, in total 277,402 people have tested positive in the Country and 5,924 have succumbed to the deadly virus.
However, 246,131 people are now fully recovered from the disease.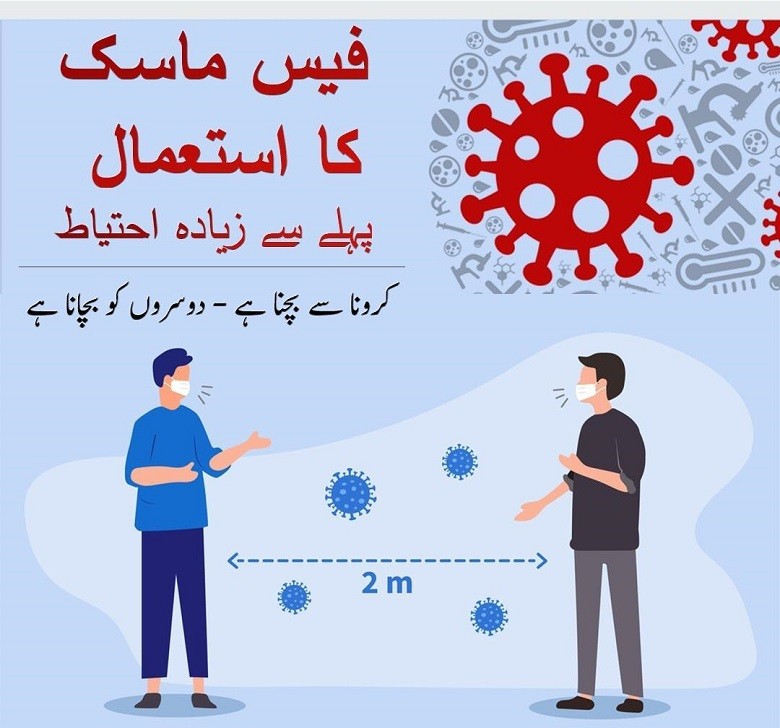 As per the NCOC data, 21,628 tests were conducted across the Country on July 29.
Of them, 9,520 tests were conducted in Sindh, 7,100 in Punjab, 1,552 in Khyber Pakhtunkhwa (KPK), 2,113 in Islamabad Capital Territory (ICT), 906 in Balochistan, 116 in Gilgit-Baltistan, and 321 in Azad Jammu and Kashmir (AJK).
To date, 120,052 people have been diagnosed with the virus and 2,189 have died of it in Sindh province while 92,655 people have tested positive and 2,138 have lost their lives in Punjab.
In KPK, 33,845 people have been infected and 1,192 have died; in ICT, 14,987 people have been infected and 165 have died; and in Balochistan, 11,708 people have contracted the virus and 136 have succumbed to it.
Likewise, Gilgit-Baltistan has so far registered 2,090 Coronavirus Cases and 53 deaths whereas in AJK, 2,065 Cases and 51 deaths have been registered.